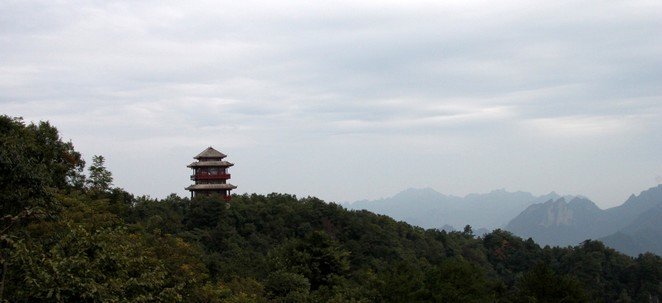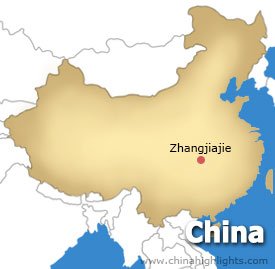 Itinerary
Day 1
Zhangjiajie Arrival
Your flight will arrive in Zhangjiajie in the evening and on arrival you'll get a warm welcome from your guide who will explain tomorrow's arrangements on the way to your hotel.
Day 2
Zhangjiajie – Zhangjiajie National Forest Park, Jinbian Brook, Yellow Stone Stronghold
Today's itinerary highlights the most beautiful scenic spots in Zhangjiajie National Forest Park. You will set off for Huangshi Fort which is 1080m above the sea level, sitting on the north side elevated by stiff cliffs. It is the best platform to view the beautiful scenes of Zhangjiajie National Forest Park and you'll fully understand why they say he who does not reach Huangshi Fort would be regarded as having never been to Zhangjiajie. The afternoon will give time to explore the Jinbian Brook. It covers a distance of 7.5 km from north to south, winding across mountains and valleys. Enjoying many scenic spots along the way will be a cool experience in summer. Yellow Stone Stronghold is a popular route that you shouldn't miss, where you can be overwhelmed by the steep cliffs, peaks, and verdant plants on the mountains.
Day 3
Zhangjiajie- Tianzi Mountain, Bailong Cableway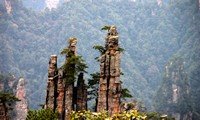 Tianzi Mountain is our goal today. It is a mesa in the northwest of Wulingyuan. Up on the mesa, the field of vision is widely opened up and it is a perfect location to have a panoramic view of the nature reserve. The two-way cable car ride saves your some energy, allowing you to enjoy the views and relax.
Your guide will assist with check-out and handle your luggage, transfer and accompany you to the correct check-in desk, saying goodbye at security. We're confident you would have enjoyed your trip in Zhangjiajie and deeply impressed by the grand natural mountainous scenery. We are looking forward to serving you again.