QQ and Wechat - Prepare Yourself for China
The QQ Phenomenon
It seems at times we are swamped with instant messenger programs. It can be difficult to coordinate them all in keeping contact with family, friends and acquaintances. In China, however, there is only one IM program worth knowing - QQ.
Developed by the Chinese company Tencent, its trademark penguin mascot is as familiar to the Chinese as the Google logo is to us, and there can be few urban Chinese who do not have a QQ account. 800 million QQ accounts have been opened and, at times of peak usage, over 176 million people can be online. Nearly all of them Chinese, that's a lot of possible new friends to choose from.
QQ International
The international version of QQ offers several features that can be particularly useful.
It has an English language interface or French, German, Japanese, Korean or Spanish if you would prefer to use one of those. Once you have downloaded the program and opened it, there's a button to press on the interface to sign up for an account. It is free, and the procedure very straightforward. Once you have your account, you're in, and you can start looking for new friends.
Finding Friends
Using QQ's user-search function you can find new friends by location, gender and age, even star-sign and, (a very Asiatic phenomenon), blood type. More than that, you can join one of very many QQ groups. Many students want the opportunity to practice their English online, and there are many groups dedicated to English practice. It's a great way to meet people. If you want to be more adventurous there are groups dedicated to anything in which you may be interested.
To get you started, here are some of the QQ numbers of our English-speaking team at China Highlights. We'll be happy to help you out with any questions you may have, so feel free to contact us for information, or even just for a chat.
Leaping the Language Barrier
Don't speak Chinese? No problem. At the bottom of any conversation window you open is a 'Translate' button. Set it up to translate to and from your chosen language and Chinese and - with some confusion along the way given the limitations of automatic translation software - you're good to go. To translate replies you have to copy-and-paste them into the 'Send message' window before hitting the button - a flaw in the design - but it's not difficult to do.
Apps
QQ comes packed with apps. There are the usual games, of course, but not all the apps are frivolous. Some link through to news sites, some to packages for learning Chinese. Another enables you to draw Chinese characters with your mouse, identify them and get their meaning. Thanks to these you may - as many Chinese users do - find yourself using QQ for far more than just getting to know the people. You can use it to get to know the country and its culture.
WeChat — 微信 (Weixin, i.e. 'Micro Message') in Chinese
Becoming popular in China with incredible rapidity, WeChat is - in effect - QQ for mobile phones, but well-adapted to them as an alternative means of communication. With your QQ ID and password, just log in and you're away. Check out all the options and find some of the things you can do with it. You can be online in QQ using WeChat, for example, and one useful smartphone-related addition is 'Look Around'. With this you can find other users nearby. In a Chinese city, you're likely to find dozens of people within just a few hundred meters.
Features: text/voice/broadcast messaging, image/video/location/contact information sharing, and social networking.
Try it out before you leave home. Tencent is targetting the international market with this one as revealed by WeChat's ability to interface with Twitter and Facebook, both blocked in China. So far, penetration into the international market has been small, but you may find a Chinese tourist or student in your area happy to make your acquaintance and to prepare you for your travels to come.
Pros and Cons
QQ and WeChat both provide feature-rich ways to meet the locals and to prepare yourself for your journey to China. Both are worth getting to know and exploring. On the down side, QQ continues to be targeted primarily at the Chinese market and you may find yourself from time to time linking through to Chinese-only web pages or apps. Moreover, some features - such as the ability to see other users' QZones, their profile pages - appear and disappear with each new upgrade of QQ International. As already mentioned, WeChat, aimed at the international market, loses some of its features to internet blocking when in China itself.
However, with both programs these are only occasional frustrations. Overall, both can help you prepare for your trip to China, getting to know the country, its people and its culture before you even leave home.
Links

China Highlights
Questions and Answers About QQ and Wechat - Prepare Yourself for China
April Offer $25 Coupon
Send your inquiry before Apr. 30, 2014, and we will email you a $25 coupon.
The coupon is valid till Dec. 31, 2014, for paying tour packages worth $250 or up.
The coupon cannot be used for paying flight tickets, train tickets, hotel rooms and day trips.
Travel Advice or Question? Ask us here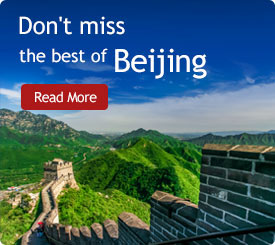 The Most Popular Articles
The Latest Travel Articles