Enjoy Visa-Free Travel in China Cities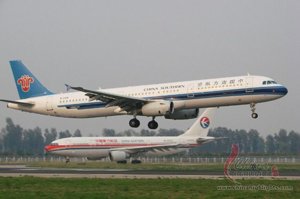 Getting a visa to go to China can be a hassle. Now you can go to seven of China's biggest cities, travel around them, and leave within 72 hours without a visa. If you want to just visit or see sights in one city for a couple of days, this is an ideal way to go.
No more planning ahead, waiting, and paying the costs of a visa, just to pay China a visit on the way to somewhere else. You can just drop in and have a fun time or do business in Beijing, Shanghai, Guangzhou, Chengdu, Chongqing, Shenyang, and Dalian.
Use your visa-free time well! What might you be able to do in up to three days? The possibilities are endless. Here are some recommendations for tourists and business people.
Beijing (Capital International Airport)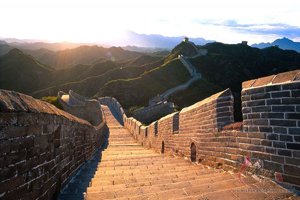 the Great Wall
Tourism: The historic center of empires and the modern capital has some of the best historical sights and museums in the country: the Great Wall, the Forbidden City, the Temple of Heaven, and many more.
For business: Most foreign businesses are in Chaoyang District. If there, for a break, you can go to Chaoyang Park or see a show at Chaoyang Acrobats Theater.
Shanghai (Pudong and Hongqiao Airports)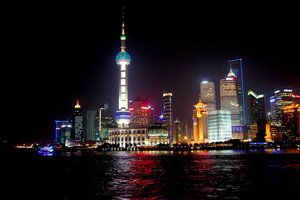 Shanghai, the Bund
Tourism: Mainland China's financial and trade capital was once a foreign colonial enclave. You can see both modern attractions like the world's second tallest building, and charming old-Shanghai areas, like the French Concession.
For business: Pudong is the central business district. While there, for a break, you can see the sights of Pudong.
Guangzhou (Baiyun Airport)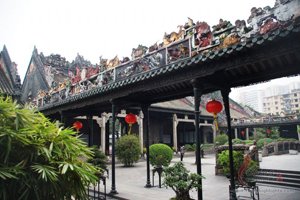 Chen Family Ancestral Temple
Tourism: Guangzhou attracts foreign merchants like a magnet to one of the world's foremost electronics manufacturing regions. You'll enjoy an evening river cruise.
For business: Tianhe is the central business district. A bullet train connects Tianhe with the Shenzhen Luohu border. See our suggested comfortable hotels.
Chengdu (Shuangliu Airport)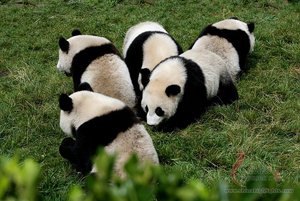 the giant pandas in Chengdu
Tourism: Chengdu is the gateway to China's southwest, and tourists enjoy the pandas and the historical sites. For history buffs, there are new museums about a once forgotten and recently discovered ancient civilization at Sanxingdui.
For business: Chengdu is the business capital of southwestern China. Here is our recommended list of hotels.
Chongqing (Jiangbei Airport)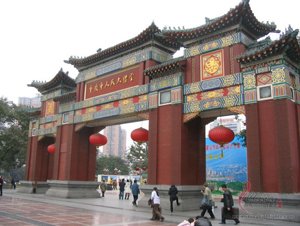 Chongqing People's Congress Hall
Tourism: You won't be able to go on a cruise ship, but you can shop and dine and see another river at Ciqikou Old Town.
For business: It is a big industrial city fueled by cheap power from the Three Gorges Dam. Many foreign businessmen arrive, and many foreign engineers design and manage the factories. The central business district is Yuzhong, and the Chongqing Museum is in walking distance of our recommended hotels in Yuzhong.
Shenyang (Taoxian Airport)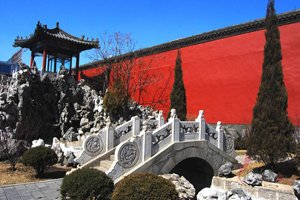 Shenyang Imperial Palace
Tourism: This big city near North Korea has these two good attractions (Shenyang Imperial Palace and The Four Towers of the Qing Dynasty) and many Korean restaurants.
For business: The central business district is near the Imperial Palace. See our hotels there.
Dalian (Zhoushuizi Airport)
Tourism: This large city is unique in China for having a beautiful environment with little smog or pollution. It is one of the only two cities in Asia to be named the World's 500 Best Environment Cities. The Dalian aquarium is a place to go.
For business: Dalian is the software capital of China, and the annual China International Software and Information Service Fair attracts programmers and software executives from all over the world.
72-Hour Visa-Free Regulations
a) Nationalities: The freer access rules aren't for everyone. They apply specifically to passport holders of 45 countries including the USA, the UK, Australia, Canada, New Zealand, Germany, France, Russia, the Netherlands, Switzerland, Spain, Portugal, Japan, Argentina, Austria, Belgium, Brazil, Brunei, Bulgaria, Chile, Cyprus, the Czech Republic, Denmark, Estonia, Finland, Greece, Hungary, Iceland, Ireland, Italy, Latvia, Lithuania, Luxembourg, Malta, Mexico, Poland, Qatar, Romania, Singapore, Slovakia, Slovenia, South Korea, Sweden, the United Arab Emirates, and Ukraine.
b) Transfer to a third country: A confirmed interline ticket and valid visa to the third country or region (Hong Kong, Macau, and Taiwan are counted as different regions) are needed for entry. For example, you can't travel from Hong Kong to Beijing and then go back to Hong Kong. You must go to a different third destination.
c) 72 hours? You can stay for about 72 hours, but each airport has its own special regulations about how they count these hours: from airplane touchdown, or from midnight, or from when they get the travel permit in the airport. So find out in advance about the specific airport regulations if you are concerned.
d) Intra-city travel only: You are not allowed to leave the city. If you wish to leave the airport to visit places in the city, you must present your transit permit requests to your airline before touchdown so that they may inform the authorities.
Getting a visa for the other Mainland cities (or for a longer stay) still involves submitting your passport somewhere, paying for personal travel or postage for that, and paying a hundred or two hundred dollars (for some countries) just to set foot in China.
Hong Kong and Macau offer visa-free access almost automatically for passport holders from many countries, and Hainan Island offers free entry for passport holders of some countries given special conditions.
Hong Kong, Macau, and Hainan Island Visa-Free Access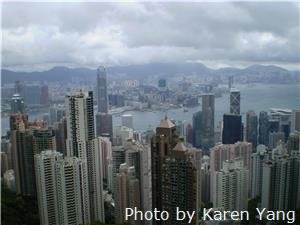 Skyscrapers in Hong Kong viewed from Victoria Peak
Hong Kong: The former colony continues its liberal entry policies established by the British government. Citizens of about 160 countries can obtain visa-free entry for durations that range from 180 days to 7 days. British nationals with a valid British passport may enter and stay for 180 days without obtaining a visa in advance. Canadians, Australians, Americans, New Zealanders, Japanese, Israelis, South Koreans, and most European citizens may enter for 90 days with a free visa. Citizens of other countries are restricted to 30, 14, or 7 days.
Macau: The territory's policies are more restrictive than those of Hong Kong. British nationals can stay for 6 months. Citizens of about about 38 countries including those of the EU, the US, Canada, Australia, New Zealand, Japan, Israel, and South Korea can stay for 90 days.
Hainan Island: The large tropical island has special policies for citizens of 26 countries including the US, Japan, Canada, Spain, and the UK. Citizens can enter visa-free and stay for 15 days if they are part of a tour group arranged by a Hainan-based, government-approved tourist agency (like China Highlights' Hainan agency). It may be possible to arrange a 15-day extension. Citizens of South Korea, Germany, and Russia can be issued a 21-day visa if they are in a tour group of 2 or more. The regulations change frequently. Let us help you arrange a visit and visa-free entry. Check out our Hainan tours. Our tours can be customized to meet your requirements.

China Highlights
Questions and Answers About Enjoy Visa-Free Travel in China Cities
Desiree
2014-03-24
Show Answer
Does this apply to cruise ship passengers?
Dear Desiree, This policy of visa-free doesn't apply to cruise ship passengers, the visitor should enter into China from the airport. Lussie Lu replied on 2014-03-25
SHARON GARCIA
2014-02-14
Show Answer
we wish to holiday in Sanya, Hainan province from late December 2014 to early January 2015 for a period of 14 to 15 days. We live in Australia-I have Aussie passport my husband a British (UK) passport. Do we need to get visas and if so where and how much do they cost?
HI,
All the visitors visiting China need to apply China Visa. The price just for your reference is about USD30 each. Please see here for more:http://www.flychina.com/chinavisa.asp
Christy
Christy Luo replied on 2014-02-15
April Offer $25 Coupon
Send your inquiry before Apr. 30, 2014, and we will email you a $25 coupon.
The coupon is valid till Dec. 31, 2014, for paying tour packages worth $250 or up.
The coupon cannot be used for paying flight tickets, train tickets, hotel rooms and day trips.
Travel Advice or Question? Ask us here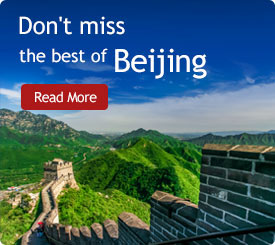 The Most Popular Articles
The Latest Travel Articles