History of Tea-horse Road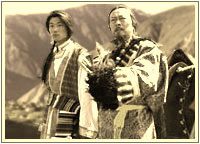 "The Ancient Tea-horse Road" is a commercial passage mainly for tea-horse trading between the inner land and Tibet. In the history, "The Ancient Tea-Horse Road"was almost across the western frontier of China.
In the old times, the little passage between Tibet and the outside world was formed by long-time stamping of people and stocks.
In the 7th Century, Tubo emerged in Qinghai-Tibet Plateau. They built an iron bridge which connected Yunnan and Tibet on the Jinsha River over the board of China and Myanmar.
In Song Dynasty, due to the fact that all borders were lost and no trade was possible, main market for the tea-horse trading moved to southwest China.
In Yuan Dynasty, the government prompted building post roads and setting up post stations.
In Ming Dynasty, the government continued building post roads.
In Qing Dynasty, the post organization of Tibet was renamed as "Tang". Management of Tang stations was further improved and completed.
At the end of Qing Dynasty and beginning of the new republic regime, number of tea dealers soared.
Towards the end of the 2nd World War, the Ancient Tea-Horse Road had become the main international commercial route in the big southwest rear area.
The Ancient Tea-Horse Road has three major routes: Qinghai-Tibet (Tangzhu Ancient Road), Yunnan-Tibet, and Sichuan-Tibet.
The Yunnan-Tibet route occurred in Tang Dynasty. It basically overlaps the Yunnan-Tibet motor way today: starting from Xishuangbanner in the far south edge, , heading all the way to the north through Pu'er, Dali Shaxi in Jianchuan, Lijiang, then reached Nyingchi, finally Lhasa
After 1957, Chinese government built Yunnan-Tibet and Zhong-Xiang motor ways. Materials and commodities have been transported to Tibet. That ended the out-of-date way of carrying cargos by man and horses on the Ancient Tea-Horse Road.
The Sichuan-Tibet Route started at Ya'an , went through Luding, Kangding into the Chamdo region in Tibet and then Lhasa.
More on the Ancient Tea-horse Road

China Highlights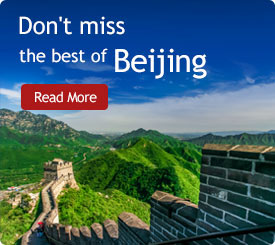 The Most Popular Articles
The Latest Travel Articles