Tibet Travel Guide
Tibet Updates
Tibet re opened to travelers in April 2013
Avoid any political issues
Tibet, isolated on the remote Himalayan Plateau, is every traveler's dream. It draws millions of travelers each year to explore its old Tibetan culture, and pure, untouched scenery. Tibetan Festival Dates in 2014
Highlights of Tibet
Tibet's Cultural Heritage
There are so many Buddhist buildings in Tibet due to Tibetans' strong culture of faith. The oldest and most popular ones include Jokhang Temple, the Potala Palace, Sera Monastery, and Samye Monastery.
The Fantastic Natural Scenery
See turquoise, crystal-like lakes, glaciers, snow-capped mountains, and grasslands.
The Tibetan People
Walk through Lhasa's streets or take a cup of tea at a local tea house to see and meet these hardy and devout, traditionally feudal people.
How to Tour Tibet?
Three Popular Ways to Enter Tibet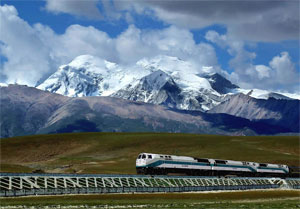 The Qinghai Tibet railway
The Xining to Lhasa and Chongqing to Lhasa train trips are very popular. Tickets are very hard to buy especially in peak season from May to October. Train trips from other cities are not recommended as it is quite a long journey (around 40 hours).
There are direct flights from China's major cities to Lhasa, such as Beijing, Shanghai, Chengdu and Chongqing. However, the most frequent and reliable flights to Tibet are from Chengdu. So Chengdu is the best gateway city for Tibet. See Chengdu Flights.
Other way is to enter Tibet from Nepal. To take this trip, you need to obtain a China visa and Tibet permit in Nepal. See our popular Nepal-Tibet tours. China Highlights can help our customers to obtain a China visa and Tibet permit in Nepal.
Your Time in Tibet
Most travelers only stay in Lhasa, capital of Tibet. The most important reason is the altitude is relatively low, 3,700 meters above sea level, which is among the lowest areas in the region. The fitness requirement for sightseeing in Lhasa is low and facilities are good.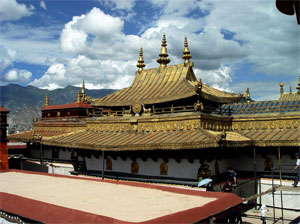 Jokhang Temple in Lhasa
Four days is enough to cover the highlights of Lhasa. The variety of attractions in Lhasa is quite limited, almost all religious/historic sites. If you want to dig deeper into local culture, ask your guide to take you to a local tea house and take a cup of tea among the locals. See our best selling 4-day Lhasa tour.
Lhasa's nearby lakes: If you want to explore the austere beauty of the region, go to Lake Namtso or Lake Yamdrok. One day is enough to have a trip from Lhasa to either, but the altitude for both trips is significantly higher: 4,500 meters for Lake Yamdrok, and about 5,000 meters for Lake Namco. Guard against altitude sickness if making the trip. See our 5-day Lhasa to Lake Namtso trip
Another popular travel route is combining Lhasa and Shigatse. This is a scenic trip including Yamdrok Lake and grasslands, snow-capped mountains, gorges and glaciers. You need to top a mountain pass of 5,300 meters on the way. The trip to can be extended to Mt. Everest Base Camp or ever Nepal. See our 6-day Lhasa to Shigatse Scenic Trip.
Preparing to Go…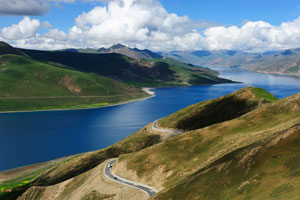 Lake Yamdrok
The most suitable time to visit Tibet is from May to October. The weather is uncomfortably cold to dangerously frigid otherwise. Read details on Tibet weather
Be prepared for altitude sickness. If you are not sure you can cope with the high altitude, limit your sightseeing to Lhasa.
Tibet is a politically sensitive region, which may be close to foreign travelers at times. Book as soon as possible if notified it is open; otherwise you may have to wait a long time for the next reopening.
Travelers need to go through a travel agent like China Highlights to get a Tibet Entry Permit. Tourists are permitted to book their own accommodation and flight/train tickets, however tours of Tibet must be organized by and accompanied by an authorized travel agency.
Peruse our Tibet tours and contact us if you have any questions or the tour you are looking for is not there. Our tours can be customized to your requirements during the inquiry phase. Click Inquire below and begin your Tibetan adventure.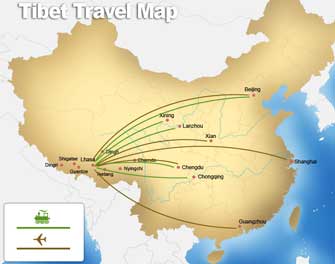 Top Tibet Tours more»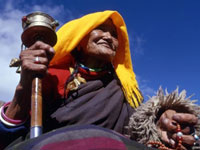 4-Day of Potala Palace, Jokhang Temple, Barkhor Street, and Sera Monastery Tour
See Tibet's old monasteries, and explore its centuries-old religious culture with our 4-day tour of Lhasa.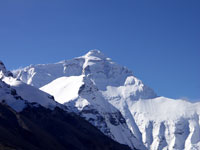 8-day to see Tibet's most important monasteries, enjoy the fabulous scenery on the way to Mount Everest, and admire the world's highest peak closely.
The tour is a balance of scenery and culture.
Tibet Facts
Chinese Name: 西藏
Chinese Pinyin: xī zàng
English Name: Tibet
Location: Southwest China 
Population: 2.8 million
Language: Tibetan, Mandarin
Capital City:Lhasa
Area: 1.2 million sq. km. (463,322 sq. mi.)