Xiamen Maps
Our Xiamen maps include a map of Xiamen's location in Fujian province and a Google Maps window with the city center pinned.
Other City Maps
View Xiamen details on Google map
2302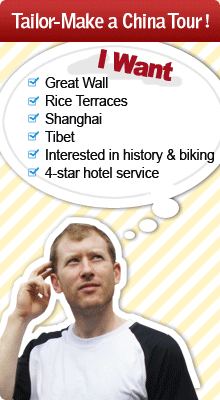 Planning a trip? Ask us here 800-2682918 (USA & CA)
86-773-2831999 (Int'l)
Q:
Andreas Suanjaya
Asked on 2013-08-29
Reply
Dear Sir or madam, how is it to travel from Xiamen to Meixian? Thank you
Thank you for your inquiry, you can take train from XIa men to Guangzhou Dong railwaystation, then take bus to Meixian.
Lily Guo Replied on 2013-08-30
Q:
george joseph
Asked on 2013-08-26
Reply
what is the distance between Shanghai airport to Xiamen ?
It is about 1000KM from Shanghai to Xia men, and it takes about 1.5 hour by flight.
Lily Guo Replied on 2013-08-28
Q:
p.ganesan
Asked on 2012-12-19
Reply
dear . iam p.ganesan. we would like 10 days trip to china. ( 17.01.2013 TO 25 01.2013 ) first we will stay guangzhou, then foshen city, and shenzhen city finially maccau and hongkong.pl give the right hotels in all cities with all ffecelities.regards.p.ganesan
Hi P.ganesan, thanks for your inquiry. In order to give you an accurate quotation. Please kindly advice:
1. number of people in your group?
2. class of hotels: 3/4/5 star?
After getting these information from you, we will send you a detailed itinerary.
Whitney Liao Replied on 2012-12-20
Q:
Cecile
Asked on 2012-09-15
Reply
Hi ! What''s the price per person to travel Xiamen to Putuo Shan (NanHai Putuo) 3Days, tour package ? Travel date : Oct. 22, 23, 24.
It is US$943 per person if there two people in the group. I suggest that you should take flight to Ningbo then take ferry boat to Putuoshan island. I'll send you an email with all the details.
Leon Long Replied on 2012-09-17
Q:
parida
Asked on 2012-09-10
Reply
How long from Guangzhou to Xiamen by train? Or how long from Xiamen to Tianjin by train? Thx Farida
Dear Parida, There are two trains from Guangzhou east railway station to Xiamen. It takes about 13 hours and it costs about US$45 for the soft sleeper. There is no direct train from Xiamen to Tianjin, you could take a train to Guangzhou from Xiamen, then take a trian to Tianjin. It takes about 25-26 hours and it costs about US$129 for the soft sleeper. Please click here to check more details: http://www.chinahighlights.com/china-trains/ Lussie Lu Replied on 2012-09-11
Xiamen Travel Guide
Xiamen Facts
Chinese Name: 厦门
Chinese Pinyin: xià mén
Location: East of China
Latitude: 26° 46′ N
Longitude : 118° 04′ E
Elevation: 63.2 M (203 FT)
Time Zone : (UTC+8)
Area Code: 0592
Population: 2.5 million