Beijing Hutong Zhang Folk Art Museum
Feature: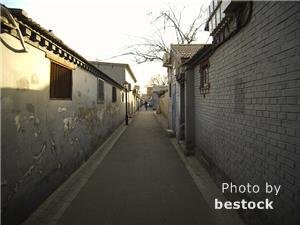 A private museum that offers a window into old Beijing's traditional customs and local cultures.
Overview:
The two-storied private museum houses a collection of over 1,000 pieces of traditional handicrafts and toys, as well as over 100 vintage photos and posters. It was established by a Beijing local resident who loves the traditional culture of Beijing. "Hutong", the old Beijing alleys, is a representative of traditional Beijing culture; while "Zhang" is the family name of the museum owner, Zhang Yujun.
Every item on display is a treasure of the museum. The most impressive part of the museum is the handmade and vivid miniatures of the hutongs and resident courtyards in the 1920s. The whole piece extends 100 meters long, covering about 140 old and famous shops and enterprises at that time (some brands still exit today). There are also market places, tea houses, opera houses, electrical cable posts and courtyards along the streets. Rickshaws are busy running on the streets. The clay figures representing people are dotted here and there on the streets with different clothing, characters and poses. Contact us for tailor-made tours to Beijing Hutong Zhang Folk Art Museum
Touring Activities:
Besides watching the collections and miniatures, visitors can take part in lots of fun activities here.
Enjoy Beijing Opera. It features a Peking Opera stage where you can enjoy the charm of this traditional Chinese art. Fans of the Beijing Opera and sometimes real Beijing Opera masters gather here to give performances.
Play traditional games. The museum provides many options, such as pushing hoops, kicking shuttlecock, playing diabolo (Chinese Yoyo), etc. You can also make a piece of traditional handwork, such as paper-cuts, clay figurines, and kites, under the guidance of craftsman.
Tea and snacks. Savor a cup of tea and enjoy some traditional snacks here, the tastes are in the memory of older local Beijingers.
Address: 82 West Gate of Inner Street, Wanping Town, Lugou Bridge, Fengtai District.
Nearby sight: Lugou Bridge (Marco Polo Bridge)
Questions and Answers About Beijing Hutong Zhang Folk Art Museum
April Offer $25 Coupon
Send your inquiry before Apr. 30, 2014, and we will email you a $25 coupon.
The coupon is valid till Dec. 31, 2014, for paying tour packages worth $250 or up.
The coupon cannot be used for paying flight tickets, train tickets, hotel rooms and day trips.
Travel Advice or Question? Ask us here

China Highlights
Beijing Travel Guide