Shenzhen Maps
Our Shenzhen maps include a Shenzhen location map, a Shenzhen street map, a Shenzhen district map, a Shenzhen port map, and a Shenzhen subway map.
Other City Maps
View Shenzhen details on Google map
2806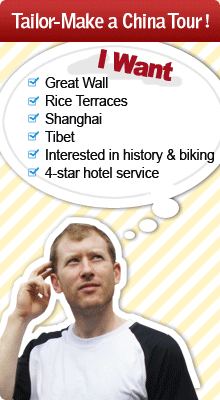 Planning a trip? Ask us here 800-2682918 (USA & CA)
86-773-2831999 (Int'l)
Q:
eny
Asked on 2013-05-03
Reply
Hello, on juni I stay at lee garden inn Shenzhen , what''s the pinyin name''s of this hotel? How to go there from the laojie station. Thank you
Dear Eny, Lee Garden Inn's pinyin name is Liyuan Jiudian(丽苑酒店), it is about 1.4 km between the hotel and the station. You could take a taxi to get to the hotel direclty. Or you also could take Longgang Line(龙岗线) subway from Laojie station(老街站) to Shaibu station(晒布站)where is about 200 meters from the hotel. Lussie Lu Replied on 2013-05-03
Q:
Awang
Asked on 2013-04-23
Reply
which is better, cheap and fast way (by bus or Metro) to Luo hu from Baoan Airport?
Hi Awang, metro is better.
Whitney Liao Replied on 2013-04-23
Q:
fortune
Asked on 2013-02-27
Reply
Hello Im Fortune from Singapore, I just want to ask whether its very easy to travel from Huanggang border to Windows of the world?Reason being, we will travel to Hongkong next week and we are planning to cross to Shenzen. We will stay in my brother''s place at Tung Chung MTR nearby Hongkong Airpot. And our first day itinerary is to go to SZ and go directly to windows of the world. We will take the cross border bus from Citygate mall at Tung Chung MTR that directs to Huanggang border. Do you know how many minutes is the travel time from citygate mall to Shenzen?. Also do you know the interval times of the cross border bus at citygate mall? Appeciate your advise as we are travelling tomorrow.
Dear Fortune, I regret that I am not familiar with the information about the bus from citygate mall. As far as I know, you could take a bus from Hong Kong airport, some buses go across Huanggang border where is about 14 km from Windows of the World. You could take a taxi or No.338/No.367 bus to get there. Please click this link to realize the buses from Hong Kong to Shenzhen: http://www.hongkongairport.com/CBT/Itinerary?actionType=list&locale=eng&locType=t&locCode=shg&arr_dep=D&locations=-SHG&operation=&deptDate=&schehr1=00&schemin1=00&schehr2=23&schemin2=59 Lussie Lu Replied on 2013-02-28
Q:
Hin Teo
Asked on 2012-11-09
Reply
I can''t find the following place on Google map. What is the address in Chinese?ASIA FLYS TRAVEL & TOURS INC. No. 8 Jin Sheng Road, Longgang District, Shenzhen City, Guangdong Province, China 518000
Hi Hin, the address in Chinese is 中国广东省深圳市龙岗区金盛路8号, 邮编518000.
Whitney Liao Replied on 2012-11-11
Q:
Chaitali
Asked on 2012-10-11
Reply
Dear Cecilia,I ll be traveling to china this month end I would like to know if I can stay in shenzen and travel to hong kong for three continuous days and how much will the transit cost me. I''m an Indian national and what are the visa requirements to move from shenzen to hongkong
Dear Chaitali,
Thank you very much for visiting our website, for China Visa, actually you just need it when you come to mainland China, passport holders of the India enjoy visa-free access to Hong Kong for 14 days.
You can find more information via this link:http://www.chinahighlights.com/hong-kong/visa.htm, please kindly note that multiple entry visa will be needed if you go to Hong Kong and back to mainland China(Shenzhen) over 2 times.
Hope it helps,
Cecilia
Cecilia Peng Replied on 2012-10-12
Shenzhen Travel Guide
Shenzhen Facts
Chinese Name: 深圳
Chinese Pinyin: shēn zhèn
Location: South of China
Latitude: 22° 62' N
Longitude : 114° 07' E
Elevation:95 M (312 FT)
Time Zone : (UTC+8)
Area Code: 0755
Population: 8.8 million