China's Top 7 Theme Parks
There are a lot of famous theme parks in China. All of them are well designed and managed. They are the fairylands for the children, which have great fun playing in the fairy tale castles and the animal kingdoms with the cartoon characters. The young would like to experience the thrilled and exciting amusement ride. The senior people like to take pleasure in the folk custom.
Our China Highlights has shown you seven the most popular and famous amusement parks in China. You can also contact us for a customised tour and have a special experience besides the natural scenery in China.
1.

Hong Kong Disneyland Park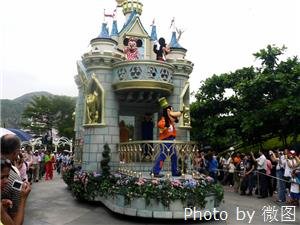 Disneyland Hong Kong
Hong Kong Disneyland Park is the newest Disneyland in the world at present, and one of two large theme parks in Hong Kong. It is the first theme park based on California's Disneyland (including the Sleeping Princess Castle).
There are four theme areas in the Hong Kong Disneyland Park: the Main Street, U.S.A. Adventure World, Fantastic World, and Tomorrow World. Start on your fantastic journey and exciting adventure in Hong Kong Disneyland Park.
2.

Shenzhen Happy Valley

Shenzhen Happy Valley is a large modern theme park in China with a total area of 350,000 square kilometers.

There are nine theme sections in Shenzhen Happy Valley, including Spanish Plaza, Cartoon City, Adventure Mountain, Happy Time, Gold Mine Town, Shangri-la Forest, Hurricane Bay, Sunshine Coast, and Maya Water Park. There are many attractions that are unique in China and even in Asia, imported from the USA, Holland, and Germany attracting numerous tourists to Shenzhen every year.
3.

Beijing Happy Valley
Beijing Happy Valley
At present, Beijing Happy Valley occupies about 540,000 square meters.
It offers you a great opportunity to experience an ecological environment in Fiord Forest, the Mayan disaster in Lost Maya, a crystal city in Atlantis, ancient Greek myths in Aegean Harbor, a dream life in Shangri-La, and environmental protection consciousness in Ant Kingdom.
This amusement park is not only a paradise for children, but also for their parents and even grandparents to have a great fun in Beijing.
4.

Shenzhen Window of the World

Shenzhen Window of the World is a famous theme park in China. Representing the culture of the world, there are many reproductions of the famous sights in the world.

You can see reproductions of the most famous of the world's greatest wonders, historical heritage, and other interesting places there. At night there are also many spectacular folk song and dance performances.
5.

Chimelong Happy World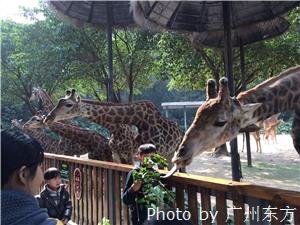 Chimelong Taronga Zoo
Chimelong Happy World in Guangzhou is a large theme park, with all first-class equipment imported from Europe.
The vertical roller coaster there is the world's best roller coaster. And the ten-looped roller coaster had gained a Guinness World Record. There are five theme sections in the park: the Habi Kingdom, the Screaming Zone, the Rainbow Bay, the Water Paradise, and a central square for shows.
6.

Splendid China

Splendid China, Shenzhen, is the largest and most comprehensive miniaturized theme park in the world, covering 30 hectares.

The 82 attractions have been reduced on a scale of 1:15 and located according to where they are in China. Splendid China is just like a giant map of China. These attractions can be divided into three categories: ancient architecture, landscapes, and folk culture.
7.

China Folk Culture Village

China Folk Culture Village in Shenzhen is considered a China Folk-Custom Museum, displaying the daily life and architecture of China's 56 ethnic groups.

There are 25 ethnic villages set up on a scale of 1:1. It veritably shows local customs and folklore in China with ethnic performances, crafts shows, and regular large ethnic festivals, including: the Water Splashing Festival, the Shaman Festival, the Torch Festival, the Huaxia Great Cultural Temple Fair, and the Inner Mongolia Grassland Cultural Festival.
Related Links

China Highlights
Questions and Answers About China's Top 7 Theme Parks
okwir jaspher arnold
2013-11-13
Show Answer
please i would really need to if an opportunity is given to perform in your park.your consideration will be highly appreciated
You can conact with the management of each amusement park to check if they allow the performance. Ruby Zhao replied on 2013-11-14
okwir jaspher arnold
2013-11-13
Show Answer
hello can i offer an african performence with a group of five people or six
You can contact the management of each park. Ruby Zhao replied on 2013-11-14
The contact information could be found in the official website of each park that you're interested in. You can look for "Contact US" part. Ruby Zhao replied on 2013-11-16
top
2013-01-30
Show Answer
is there any Theme park to rent out off country for a fairM
Hi Top, sorry, no such theme parks.
Whitney Liao replied on 2013-01-31
April Offer $25 Coupon
Send your inquiry before Apr. 30, 2014, and we will email you a $25 coupon.
The coupon is valid till Dec. 31, 2014, for paying tour packages worth $250 or up.
The coupon cannot be used for paying flight tickets, train tickets, hotel rooms and day trips.
Travel Advice or Question? Ask us here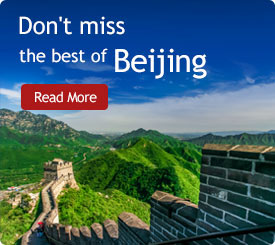 The Most Popular Articles
The Latest Travel Articles