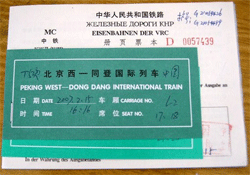 This train runs twice weekly. The train departs from Beijing West Station at 16:16 every Sunday and Thursday and arrives at Hanoi at 08:10 two days later.
China Highlights can help our customers design their trips to Vietnam.
The train is actually an extension of the T5 train from Beijing to Nanning (only three cars of the train extend to Hanoi). On the Beijing – Nanning route it is named T5; while from Nanning to Pingxiang, it is named T 905, renamed again as T909 as it runs from Pingxiang to Tong Dang, the Vietnamese frontier; it as renamed as M2 on the Tong Dang to Hanoi route. At Dong Dang you pass through customs and passport control and board a connecting Vietnamese metre-gauge train for the final run to Hanoi. Note that at Nanning you may be asked to get off and wait on the platform for an hour or two while the train is shunted.
Stations on the way are: Zhengzhou, Hangkou, Changsha, Hengyang, Guilin, Nanning, Pingxiang, Dongdang and Hanoi.
How to book tickets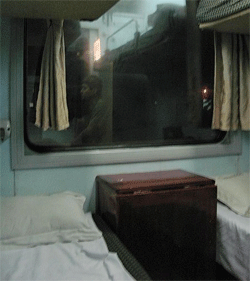 Tickets are sold at the stations on the way. There are two tickets in Guilin Railway Station. It is advised that you book international train tickets as early as you can, several weeks ahead of departure, because tickets get booked up well in advance. You might need to present your passport number and valid visa copy for the booking. After the booking has been confirmed, you are supposed to pay the full price at once; otherwise your booking will be cancelled. See how to buy train tickets in China?
Baggage Allowance
For international trains, the baggage allowance is 35 kilograms (77 pounds) for an adult and 15 kilograms (33 pounds) for a child. 100 Yuan is charged for each excess kilogram (2.2 pounds). See China train baggage allowance
Get to the station at least one hour ahead of departure time for formalities. If you fail to get the train ticket, there are buses for you to choose. Regular buses serve between Nanning and Hanoi daily. Bus travel to Vietnam is also very convenient but the it is less comfortable than train.