Urumqi Weather in September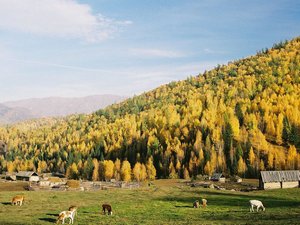 September cools down gradually, with an average temperature of 23 °C (73.4°F). It's comfortable with a high blue sky and fresh air, and occasional windy days.
Wearing shirts, jackets, and other long-sleeve clothing and trousers is suitable for the daytime. Considering the great temperature differences, bring a coat or outerwear for nights. Sunscreen is also indispensable.
The scenery is very beautiful this month. You can appreciate the endless grasslands with animals, golden sands, and spectacular deserts, and enjoy a variety of fruits like grapes, honeydew melons, and cherries. To conveniently enjoy all of this, book your hotel rooms in advance. See our Urumqi Tours.
Urumqi Climate Information by Month

China Highlights
Urumqi Travel Guide