Xiamen Weather in August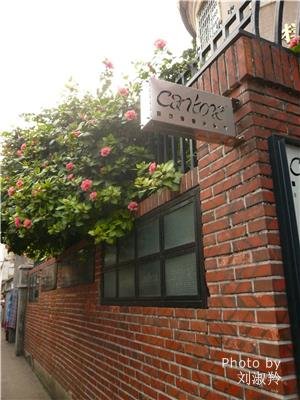 Weather: August is the hottest month of the year, and it is also the most rainy month. The average temperature hits 29 °C (84 °F). The average minimum temperature is 25 °C (77 °F), and the maximum average temperature is 32 °C (90 °F).
Total rainfall averages 208 millimeters, and the month sees about 10 rainy days. The high rainfall amount is due to typhoons and tropical storms that frequently come during the month. If you are planning to travel to Xiamen during August, pay attention to the weather forecast. See the current weather and forecast>>
Clothing: Summer clothes are still suitable. If you go out on sunny days, wear a hat and a pair of sunglasses to protect yourself. Ultraviolet radiation is strong then.
Things to Do
Gulangyu Island: Just off the coast of Xiamen city is a small island with garden areas, narrow alleys with colonial architecture that date from before WWII. There is also nice sea scenery. It is also known for its piano museum and the China International Piano Competition that is held every three years. The competition was last held in November of 2013.
Enjoy a river boat trip: You can enjoy a Lu River night cruise on a warm summer's night. See the sights along the river while enjoying drinks or something to eat. You can see the city lights, and depending on the route, you might see Gulangyu Garden, Yanwu Bridge, Haicang Bridge, or Xiamen Shipyard.
Xiamen was one of China's first special economic zones, and it has a large foreign presence. Tourists can enjoy the nightlife, the good quality food at the expat-oriented restaurants, and the general environmental quality. It is known as one of China's cleanest cities. Enjoy the cruise on a warm evening with fresh breezes.
Mount Wuyi Park: The natural park in Fujian Province has numerous high stairways that lead up to scenic overlooks. If you want to, you can hike and get a lot of exercise. If you don't want to hike, see the highlights by vehicle or take a river rafting trip. Nine-Bend Stream has scenic red sandstone formations. The park is a noted wildlife sanctuary, so you can get photos of wildlife too.
High Travel Season
The tourist sites are more crowded than usual in August. Transportation is also busy. If you want to visit Xiamen, book your flight and train tickets in advance, and we might be able to give you a discount and deliver the tickets to you conveniently. Hotel rates are often higher than usual during this month, and we can help you book a hotel room you'll like. Why wait in line in train stations just to get tickets?
Xiamen Tours
China Highlights has years of experience planning both personal and group tours. Now you can conveniently combine tours of Xiamen, Hong Kong, and Guangzhou. A new four-hour bullet train service to the Shenzhen and Guangzhou area opened in late 2013. It is a convenient and inexpensive trip (less than 33 USD for a first class ticket). We offer a combined Guangzhou and Xiamen Tour that you can modify as per your interests to include attractions in Macau, Shenzhen, and Hong Kong.
Further Reading
Xiamen Climate Information by Month
Questions and Answers About Xiamen Weather in August
April Offer $25 Coupon
Send your inquiry before Apr. 30, 2014, and we will email you a $25 coupon.
The coupon is valid till Dec. 31, 2014, for paying tour packages worth $250 or up.
The coupon cannot be used for paying flight tickets, train tickets, hotel rooms and day trips.
Travel Advice or Question? Ask us here

China Highlights
Xiamen Travel Guide