Yunnan Transportation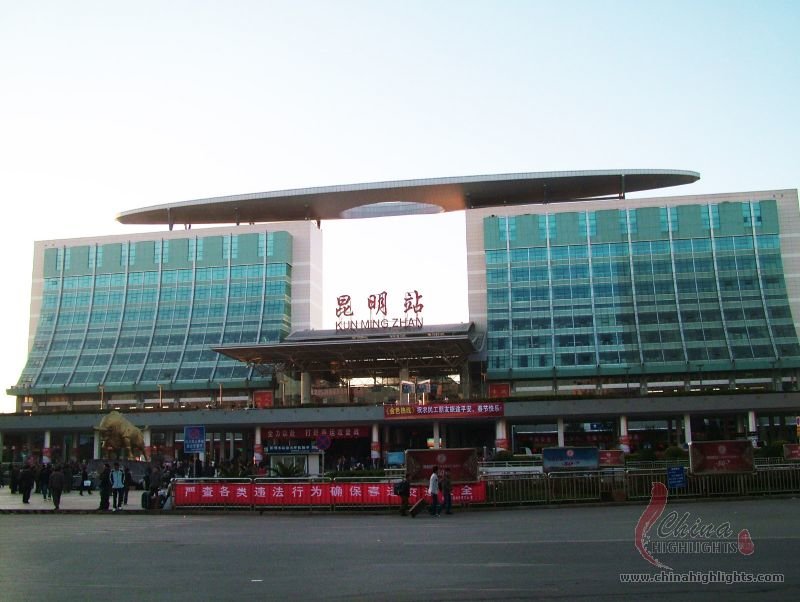 To get the most out of a visit to Yunnan Province, travelers would do well to familiarize themselves with the provincial, inter-provincial and internationally-linked transportation network, including travel options by air, by rail, and by road. In the following are listed the main air, rail, and highway routes within the province – and beyond.
Air
As the transportation hub of Yunnan Province, Wujiaba International Airport (KMG) near the provincial capital of Kunming currently operates 48 Chinese domestic routes – including a number of strictly provincial routes – and 6 international routes. There are domestic flights to most of China's major cities, offering connections to some of China's most popular tourist destinations in cities such as Beijing, Xi'an, Guilin and Shanghai. Provincial routes originating from KMG include flights to the scenic sites of cities such as Baoshan, Dali, Lijiang, Mangshi, Simao, Xishuangbanna, Zhaotong and Zhongdian. International routes include flights between KMG and Bangkok, Hong Kong, Kuala Lumpur, Rangoon and Singapore. In addition to the air routes originating from KMG, there are 11 provincial and 2 international routes that originate from Jinghong Airport (JHG), near Xishuangbanna.
Highway
Expressways in China are generally what is termed a trunk road, or a section of road rather than a complete highway, except where they link major urban areas that are relatively closely situated, geographically speaking. As the name suggests, expressways are broad, multi-lane highways designed to move large volumes of traffic with express speed. The expressway can best be thought of as a segment of a national highway. In time, many current national highways will consist of one or more segments of expressway, while existing expressway segments will be extended, linked up, etc.
In some cases, the number designation of a Chinese national highway signifies the highway's overall direction, east-west (300 Series) or north-south (200 Series). The 100 Series is reserved for national highways that originate in Beijing, with one exception, National Highway 112, which originates in Tianjin (but does not enter Yunnan Province). There is also a 000 Series of national highways, some of which run north-south while others run east-west. G040, located in the puzzle-shaped northeastern corner of Yunnan Province – and which will not be included in the discussion below – runs the short distance (100 km/ 63 mi) from Shoushanxiang to Yongfengzhen, just south of the city of Zhaoyang.

China Highlights
Yunnan Travel Guide
Yunnan Facts
Chinese Name: 云南
Chinese Pinyin: yún nán
English Name: Yunnan
Location: Southwest China
Area: 390,000 sq. km. (150,580 sq. mi.)
Population :45 million
Language: Chinese
Capital City: Kunming