Best Shanghai Art Galleries — Shanghai's Art Escapes
If you love to view the world through brush strokes, sculpted clay and the canny eye of a spectacular photographer, Shanghai holds some true treasure troves for you. From galleries that features up-and-coming Chinese artists to exhibitions showcasing an international smattering of renowned creators, the city's art escapes are as varied as the buildings that house them. Here are a few to take notice of.
Power Station of Art
As it's name suggests, this museum is housed in a renovated power station on the banks of the Huangpu River. Noticeable by its 541 foot chimney which doubles as a digital thermometer for the city, the Power Station of Art is China's first state-run contemporary art museum. Opened in 2012, the repurposed Nanshi Power Station is the current home of the Shanghai Biennale and has hosted notable exhibitions from local artists to international icons such as Andy Warhol. They have enough open space for kids to run around and even boast a decent cup of coffee in their ground-floor cafe. Come for the view, the building or the coffee and stay for the art.
Details
200 Huayuangang Rd (花园港路200号)
Open 9:00am-5:00pm, closed Mondays
General Admission: Free
You might also want to check out the iconic China Art Palace for another expo-generated art experience.
10 Corso Como
A Milan institution, 10 Corso Como has set up shop--literally--in Wheelock Square. This four-story 2,500 sqm showroom is pure eye candy from the moment you step through the door. The interiors themselves are the handiwork of graphic genius Kris Ruhs and the gallery (a feature in all of 10 Corso Como's locations) is as carefully curated as the finest exhibitions in the world thanks to the sharp eye and exceptional taste of mastermind Carla Sozzani. But don't forget, this is a boutique shop after all, so be sure to browse through the dresses, tailored menswear, home goods, books and other curios. And if you're tuckered out after all of that beauty, you can grab a shot of espresso and a flaky croissant in the pasticceria to refuel.
Details
Wheelock Square 1717 Nanjing Xi Lu, near Tongren Lu, Jingan district (静安区南京西路1717号, 近同仁路)
Open 10am-10pm daily
FQ Projects + FQ Art Room
Tucked down a typical Shanghai lane, you'll find FQ Projects, a gallery dedicated to showcasing China's rising talent. With a focus on not only highlighting young and mid-career artists, the five-floor gallery also has a wider aim: to make art more accessible. Along with holding a number of events and participating in a variety of international art festivals, they've recently expanded their reach by opening FQ Art Room, a small cafe and showroom near Xintiandi where you can grab a glass of wine while gazing on a collection of bold, fresh prints--which, incidentally, are all available for purchase.
FQ Projects
House 76, 927 Huaihai Zhong Lu, near Maoming Nan Lu, Luwan District (卢湾区淮海中路927弄淮海坊76号, 近 茂名南路)
Open 11am-7pm, closed on Mondays
Admission: Free
FQ Art Room
258 Danshui Lu, near Fuxing Zhong Lu, Huangpu District (黄浦区淡水路258号, 近复兴中路)
Open 11am-8pm, closed on Fridays
For more up-and-coming artists, head over to M50, a thriving community of talented creators who have reclaimed a number of old warehouses to showcase their work.
Rockbund Art Museum
Steeped in cultural heritage, the building (once home to the Royal Asiatic Society) that houses the Rockbund Art Museum dates back to 1932 when it's East-meets-West Art Deco facade was designed by British architect George L. Wilson. More than just a carefully curated gallery of contemporary Chinese art, this museum aims to extend it's influence into the community by offering an impressive lineup of events, educational exhibits and interactive tours. Possibly the most engaging art space in town, if you want to gain a better insight into contemporary Chinese art, this is a great place to start. Be sure to check out their guided tours for the best way to experience the museum and finish off your trip with a nibble or sip at their cafe on the top floor.
Details
20 Huqiu Lu, near Beijing Dong Lu, Huangpu District (黄浦区虎丘路20号, 近北京东路)
Open 10am-6pm, closed on Mondays
Admission: 15 RMB
For another fantastic art museum housed in a historical landmark, drop by the Shanghai Art Museum tucked into People's Park.
See Shanghai Art with China Highlights

Hardly a nod at the extensive list of outstanding galleries, art halls and collections, these few listings are the tip of the iceberg: Shanghai holds some incredible works of art. If you'd like to add any of these incredible art escapes to your itinerary or for more art-related recommendations, contact us today and let us tailor a trip just for you or check out some of our best tours for other themed vacations. Whether it's art galleries or hiking, we can help you experience the country in a way that excites you.
Questions and Answers About Best Shanghai Art Galleries — Shanghai's Art Escapes
April Offer $25 Coupon
Send your inquiry before Apr. 30, 2014, and we will email you a $25 coupon.
The coupon is valid till Dec. 31, 2014, for paying tour packages worth $250 or up.
The coupon cannot be used for paying flight tickets, train tickets, hotel rooms and day trips.
Travel Advice or Question? Ask us here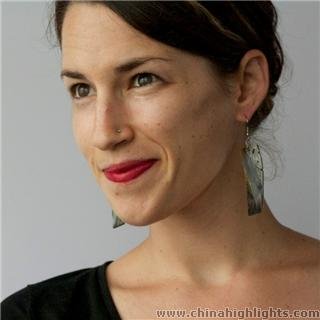 China Highlights
Shanghai Travel Guide