Internet Access in China
The Internet is available all over China, but there are some key differences from what is found in most Western countries. Wi-Fi connections are not common even in good hotels, and access to social media networks is usually limited to Chinese versions.
Wi-Fi Connections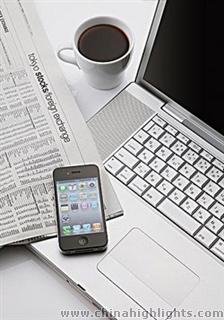 Accessing the Internet on laptops and mobile devices via Wi-Fi
Wi-Fi connections are usually available at the best four and five-star hotels in first tier cities like Guangzhou or Shanghai. Outside of the hotels, Starbucks is your best choice for Wi-Fi, since many Internet cafes have stopped offering wireless connections to their customers because of rising costs associated with new regulations.
The Chinese government has announced its intention to make wireless Internet available all over the city of Beijing, but users must log in with a China Mobile phone number to access the Web. Check out our Portable Wi-Fi Rental Service.
Hotel Internet Connections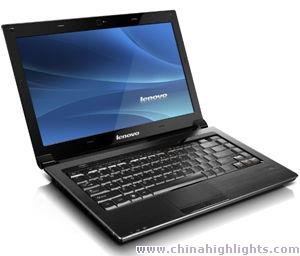 Most hotels in China will have Internet available for their guests, but in some cases this will only be accessible through their business center. Hotels that do have Internet access in their rooms will primarily use Ethernet cables to connect. The fees for Internet usage will vary between hourly and daily rates. Travelers can contact us about hotels we cover for a description of their Internet policy and availability.
Internet Cafes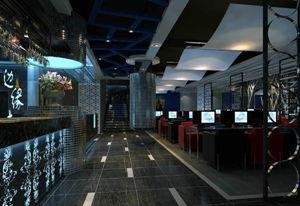 Internet Cafe
While many Internet cafes will not offer wireless connections, all of these establishments will have computers for visitors to use. The staff are generally helpful to foreigners if you need to make use of their machines, but the level of English will vary greatly. It is not a good idea to conduct sensitive financial transactions on these computers. See Phone and Internet in China.
Internet Censorship
China does restrict access to certain types of websites, but visitors should have little trouble checking email and staying in touch with friends. You will find Facebook, YouTube, and other social network sites are not available in mainland China. Travelers to Hong Kong will have normal access to these sites.
Internet Speed
The Internet speed in China is slightly above 2.0 Mbps, which is a little below the world average and far behind the fast broadband speeds of some countries. It is more than sufficient for basic web surfing and using email.
Internet in First and Second Tier Cities
Hotels in cities like Beijing, Shanghai, Guangzhou, and Hong Kong will offer Internet access in their rooms including Wi-Fi connections at the better places. These largest gateway cities will have more Western establishments that offer Internet connections than other provincial capitals like Wuhan in Hubei province.
Internet in Third Tier Cities
Visitors to smaller cities away from the coastal area of China will have to rely on hotels and Internet cafes to reach the Web. Almost all of these connections will be by Ethernet, so tablets and smartphones will be of little use.
Related Reading

China Highlights
Questions and Answers About Internet Access in China
April Offer $25 Coupon
Send your inquiry before Apr. 30, 2014, and we will email you a $25 coupon.
The coupon is valid till Dec. 31, 2014, for paying tour packages worth $250 or up.
The coupon cannot be used for paying flight tickets, train tickets, hotel rooms and day trips.
Travel Advice or Question? Ask us here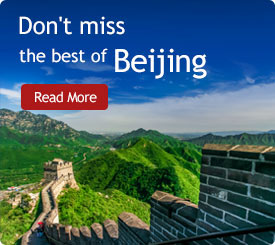 The Most Popular Articles
The Latest Travel Articles