Phone and Internet in China
Email and Internet
Email facilities are available in most hotels and many have internet connections in the rooms. Internet cafes are plentiful and inexpensive in China.
Telephone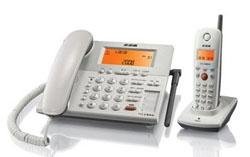 Phone booths are commonly available in major cities but rare in rural areas or in the far west. Cellular phones from other countries work in China. These calls can be expensive so it would be wise to talk to you local provider before leaving your home country. Hotel phones can be very expensive.
China Highlights offers phone retanl service for those who want to contact with family while traveling in China. Please check out Phone Rentals.
International phone calls can be made from most hotels but please be aware that that the call rates may be expensive.
Many mobile phones have global roaming which will allow calls to be made as if you are at home. Please check your phone service provider to obtain call rates. Yangtze River cruises use satellite phone for communications.
Internal call: to make an international call from China please use the following procedure:-
e.g. to dial USA 00 (to get an international line) 1 (country code)
(then area code without any zeros)(then ph number)
001 215 999 9999

To Britain 00 44 66 333 3333
Domestic calls 0773 999 9999
(area code) (phone number)

China Highlights
Questions and Answers About Phone and Internet in China
Jack Hudkins
2013-08-29
Show Answer
Can I take old Chinese currency from WWII into China when I travel there this October ?
Hi, Yes, you could bring it into China, but it could not used any more in China. Regards, Coco guest replied on 2013-08-30
hrssltd
2013-04-28
Show Answer
can i use my local internet and make calls in local billing MTN while in china
Hi Hrssltd, I am afraind it may not be possible. Please check with your local supplier.
Whitney Liao replied on 2013-04-29
Michel
2013-03-17
Show Answer
Could you please advise if it is permissible to bring and use a satellite phone for personal use while visiting China.Regards,
Hi Michel, yes, it is permissible.
Whitney Liao replied on 2013-03-19
cai_zhu
2013-02-02
Show Answer
hii,, i will go in guangzhou. where i can buy sim card in guangzhou. and how much sim card and recharged?
Dear Sir or Madam, It is easy to find China Mobile company to buy a sim card. The cost depends on which kind of card you choose. You could ask them directly. I suggest you ask the staff in your hotel when you arrive in Guangzhou. They wil advise the nearist one to you. Lussie Lu replied on 2013-02-03
Celesté
2012-11-11
Show Answer
Hi, I am traveling to china on a z-visa and would like to know prior to arriving who the internet service providers in china are and what their contact details are. I am going to Urumqi. Where would the china unicom offices be in order to buy a prepaid simcard?Thank you
Hi Celesté, you can very easily find one at the downtown. Here is one for you: China Unicom Lihua office Add: No.260 Xinmin West Road, Urumqi 乌鲁木齐新民西街260中国联通犁铧街营业厅 Tel:(0991)6539643 Whitney Liao replied on 2012-11-12