Top Family Tour Destinations in China
China is a great destination for family holidays. It is fun, safe and full of interesting and child-friendly activities to keep the children entertained. A family holiday not only adds extra enjoyment to the trip, but also promotes the mutual understanding and interaction between you and your children. China Highlights has listed the following destinations recommended for a family tour. Check Tips for Traveling with Kids.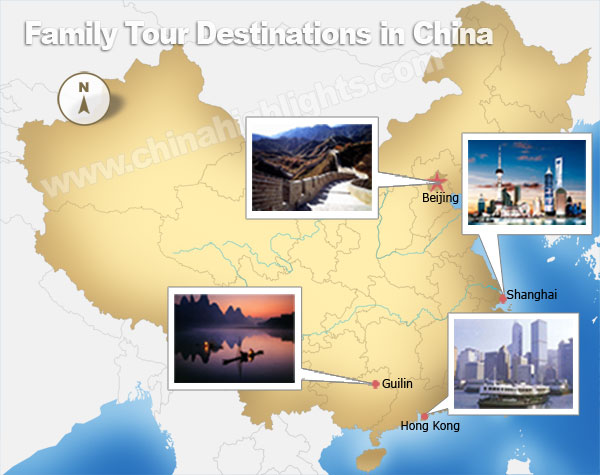 1.

Beijing
In Beijing, there are abundant fun activities and attractions to keep the little ones entertained. They will marvel at the sight of numerous historical monuments, and they also will be very proud to tell their friends that they climbed the Great Wall. But if they are likely to get bored and tired with grand museums and the like, remember to add some fun activities just for them, and they will be more amenable during the tour.
Shanghai has a lot for the kids to explore, from the top of Shanghai World Financial Center overlooking the skyline, to numerous theme parks with entertaining facilities. If you are traveling with kids, please remember to add some kid-centric activities just for them, and they'll probably be more amenable during your journey. In Shanghai, there are more than enough places to excite the little ones.
Hong Kong is a perfect destination for family tours, with parks, temples, museums, and nature reserves. Children will have fun meeting cartoon characters in Disneyland, taking a boat ride at a fishing village, and riding the tram all way up to the Victoria Peak. They can also shop for some interesting but inexpensive souvenirs for themselves and their friends at home.
Traveling in Guilin is mostly about natural beauty and leisure. Guilin has the most typical karst topography in the world, with limpid rivers and lakes, verdant hills, grotesque rocks and mysterious caves. Touring Guilin and the surrounding towns of Yangshuo and Longsheng is all about scenery and leisure, such as cruising along the Li River, pedaling in the countryside, and visiting minority villages. Visiting the local market and learning to cook a Chinese dish is also fun.
Related Links

China Highlights
Questions and Answers About Top Family Tour Destinations in China
mkleong
2013-04-19
Show Answer
Where to see baby panda
Dear mkleong, The best choice is to travel Chengdu city, which is the hometown of pandas. You could visit Panda Breeding and Research Center and there is a panda museum where you can learn some information about giant pandas. Please click here to realize more: http://www.chinahighlights.com/chengdu/attraction/panda-breeding-and-research-center.htm Lussie Lu replied on 2013-04-19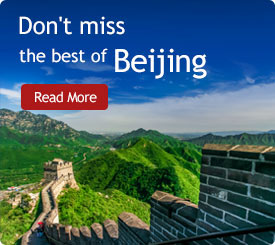 The Most Popular Articles
The Latest Travel Articles