Things to Do with Kids in Hong Kong
Hong Kong is a perfect destination for family tours, with parks, temples, museums, and nature reserves. Children will have fun meeting cartoon characters in Disneyland, taking a boat ride at a fishing village, and riding the tram all way up to the Victoria Peak.
Disneyland Hong Kong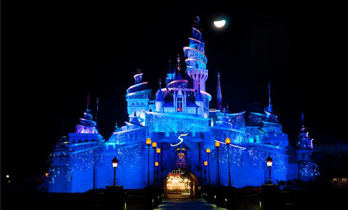 It invites visitors into the legendary fairyland of Disney to enjoy a magical journey of fun and adventure.
Lantau Island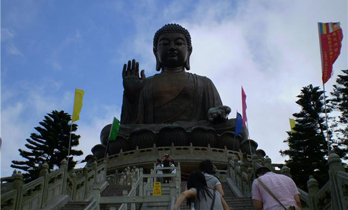 Kids will marvel at the world's tallest bronze Giant Buddha on the island and enjoy a boat ride at the fishing villages. They will have a great time cruising out to see the pink dolphins (Yes, they are really pink!).
Try Dim Sum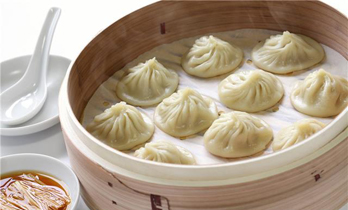 You can stop at Dim Sum restaurants at any hour. They are invariably noisy, busy and full of families. The waiters push the wheeling carts full of dishes. When they come by, point at the dishes you want, and the waiter will put them on your table. Kids will love those delicate and delicious snacks.
Zoological and Botanical Garden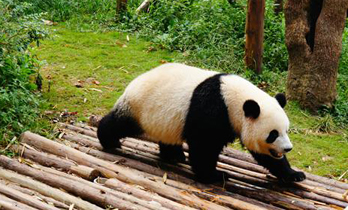 The most distinguished feature of the garden is the biggest greenhouse in Southeast Asia with double climate control. Here lives about 20,000 species of rare plants, 500 birds, 70 mammals and 70 reptiles.
Related Links
Questions and Answers About Things to Do with Kids in Hong Kong
Tracy
2014-04-09
Show Answer
Hi, i am planning a trip to Hong Kong in later Aug with my 3 and 5 yr old. is there another good but cheaper hotel near Langham Place? Should i buy themepark tickets online prior?
Dear Tracy, Bridal Tea House Hotel Yau Ma Tei is a good choice. It is at No. 6 Arthur Street, Yau Ma Tei, Kowloon, Hong Kong. You don't need to buy themepark tickets in advance. It is convenient to buy it prior so that you don't wait in line then. Lussie Lu replied on 2014-04-10
Patrick
2014-03-28
Show Answer
Hi,I will be bringing my family (with 2 kids) to Hong Kong this July. I am searching for hotels near Disneyland HK and preferably with near MTR station. My hotel budget per night is USD 100 - 110. Please advise.
Dear Patrick, Disneyland hotel is in Disneyland park and Disneys Hollywood hotel is near Disneyland park, but the rate is too high. Rambler Oasis Hotel Hong Kong, Rambler Garden Hotel and Mexan Harbour Hotel-Hong Kong are good options. It is about 7 km from the park. Lussie Lu replied on 2014-04-01
Vishal kumar
2014-03-17
Show Answer
I would like to come around 12 of April with my daughters and infant , do we required to book taxi or we can manage in bus , and I want know some more details
Hi Vishal, you don't have to book taxis. The taxis are wave to stop, no need booking in advance. If you have children and infant to travel with, I don't suggest that you take the public bus. I don't know which city you will go. The public buses in big cities such as Beijing, Shanghai, Guangzhou are too crowded. It is not safe for children. What is worse, there might be pickpockets.
If you need any tour service or private transfers, please feel free to contact me.
Whitney Liao replied on 2014-03-18
Mrs. Y.
2014-02-25
Show Answer
Hi! I''m planning to go to Hongkong last week of July or first week of August with my 1 year old daughter. Hows the weather on that date? We plan to visit disneyland, ocean park, victoria peak and the market (want to try the street foods and street shopping). Where would be the best hotel or guest house around those area we want to visit? Our top priority is convenience in traveling and roaming around. Will appreciate your help. Thanks in advance!
Hi Mrs. Y, the weather would be warm and comfortable. A long sleeve shirt would be okay. For the hotels, we recommend the YMCA or the Metropark Hotel Kowloon. If you need any tour service or hotel booking, please feel free to contact me.
Whitney Liao replied on 2014-02-25
MCDV
2013-08-09
Show Answer
We are planning a family trip to visit Hong Kong with 2yo and 3yo girls. When would be the best month to visit? Any suggestions of great hotels for kids?
Dear MCDV, Thank you for visiting our web site and your interest in our services. My name is Doris Huang. I am a travel advisor at China Highlights. It is my pleasure to assist you in planning your trip to China. For the best month to visit Hong Kong, I suggest that you come in early November. The weather is comfortable (according to the historical data, the average high and low premature are 27℃ and 16℃). Early November is also the tourist low season in Hong Kong, the hotels are cheaper than usual, it would be good to have fun with children without crowded people. Per the Hotels, if you will go to the Disneyland, I highly recommend the Hong Kong Disneyland Hotel. There are staff wearing cartoon costume and play with children, and the room size is suitable for family with children. Hotel in the city I recommend the Harbour Grand Kowloon. This hotel has a great harhour view, and big enough to stay with kids. We are happy to book the hotels and arrange land service for your family, please kindly advise your preliminary plan and I will tailor made a private tour for you. Kind regards Doris Huang doris@chinahighlights.net Doris Huang replied on 2013-08-12
April Offer $25 Coupon
Send your inquiry before Apr. 30, 2014, and we will email you a $25 coupon.
The coupon is valid till Dec. 31, 2014, for paying tour packages worth $250 or up.
The coupon cannot be used for paying flight tickets, train tickets, hotel rooms and day trips.
Travel Advice or Question? Ask us here

China Highlights
Hong Kong Travel Guide