Xiamen Weather in November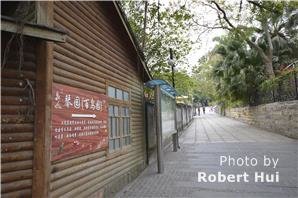 Gulangyu Island
Weather: November is in the middle of the dry and sunny fall and winter season. The precipitation per day is the second lowest of the entire year. Only about 30 mm (1 inch) of rain falls in the entire month. The average minimum temperature is 16 °C (61 °F) and average maximum is 23 °C (73 °F).
The weather is ideal for tourists! The weather is pleasant with generally sunny days and minimal cloud cover. See the current weather and forecast>>
Clothing: The weather is cooler, and you should bring shirts and light jackets or sweaters.
Things to Do
Enjoy the nightlife: During the cool and dry evenings, you can dine on the good food at the expat-oriented restaurants or explore the street markets. It is called one of China's cleanest cities. So you can enjoy the environmental quality during your trio.
You can enjoy the fine fall evenings with cool breezes by the Lu River or on the seashore. A prime way to relax in the evening during a business trip or a tour is to take an evening river cruise. While enjoying something to eat or drink, you can see some local highlights and the city lights from the boat.
Climb up Sunlight Rock: The highest point on Gulangyu Island is a favorite tourist location. From the top, you can see the scenery of the island, the sea, and the other small islands around. You can also look cross to Xiamen.
For an enjoyable short hike, climb up the small hill that is also called Dragon Head Hill. At the top, you'll find a Buddhist temple that was originally built hundreds of years ago during the Ming Dynasty. There is an unusual rock outcropping on top, a garden and an aviary. Instead of walking up, you can also enjoy a cable car ride to the top.
See Xiamen University: For local sightseeing, we recommend the campus of Xiamen University. The university was established before WWII with overseas Chinese funds, and there are beautiful buildings and an attractive lake. It is a good place for a pleasant stroll.
While there, you can see the anthropology museum (人类学博物馆, Rénlèixué Bówùguǎn). The university is on the eastern side of the city near a big woodland area. Bus 1 goes to the campus' gate.
Shoulder Travel Month
November is the start of the low travel season. After about the middle of the month, the city is less crowded. In the second half of the month, the crowds are reduced at the main attractions such as Gulangyu Island. So you can enjoy the outdoor attractions and market streets more.
Good discounts on hotel rooms and flights are easy to get, and you can save a lot of money when traveling in November. If you book flight and train tickets through us, we might be able to find a discount and deliver the tickets to you conveniently. Why wait in lines at stations just to get tickets?
However, during the first half of the month, hotel rates are still high, and rooms might be difficult to reserve. By our long experience in the area, we can help you book a hotel room that you'll like and perhaps even find a discount.
Xiamen Tours
We can help you enjoy touring the region. China Highlights has years of experience planning both group and personal tours in China. We can tailor-make a tour of the region to suit your needs. Just tell us your plans.
Now you can conveniently combine tours of Hong Kong, Xiamen, and Guangzhou by using a new four-hour rapid train service between those cities that opened in late 2013. It is convenient, fast, and inexpensive. A first class ticket costs less than 33 USD. You can easily modify our Guangzhou and Xiamen Tour to include attractions in Macau, Shenzhen, or Hong Kong.
Further Reading
Xiamen Climate Information by Month
Questions and Answers About Xiamen Weather in November
Angeline
2013-11-05
Show Answer
Hello, I''m Angeline from Malaysia. I would like to ask u about the Xiamen, Tailing and etc.(the are near Xiamen) is it cold in this month because my parent n I will visit Xiamen two weeks time. I would like to know the weather n what clothing should I bring ....
Hi Angeline,
The average temperature is 19.9 °C. It is not too cold, sometimes it is sunny. But please also take some long shirt coat and warm sweater in case it rains. Enjoy your trip. If you needs some tours, Please see it for more http://www.chinahighlights.com/xiamen/tours.htm Hope you can enjoy your trip.
Christy Luo replied on 2013-11-06
tricia
2013-10-23
Show Answer
I plan to visit with family during 1st week Dec''13. I like to know the appropriate clothing for young children. thanks
Dear Tricia,
Thanks for your question. The average temperature in Xiamen during 1st week Dec. 2013 will be around 8 ℃-15℃. Please bring thick sweater and warm coat for young children. As a travel agency, we are able to arrange Xiamen tour or other cities in China. Please feel free contact me if you need any China tour.
Nancy

Nancy Deng replied on 2013-10-24
mavis
2013-09-29
Show Answer
Hi!I''m mavis,I plan to go to long yen.from shenzen how to get there.tq
You can take train, which takes about 9 hours.
Ruby Zhao replied on 2013-09-29
sansai
2013-07-18
Show Answer
Hi, from Xiamen City, where is the bus station to Quanzhou City Fengze District,how much is the fare and travel time? thanks
Hi Sansai, I suggest that you take the bullet train to Quanzhou. It is much more convenient than the bus. It takes only 0.5 hrs and the price is about RMB20-25.
Whitney Liao replied on 2013-07-19
Jim
2012-11-06
Show Answer
which station is the fast train from Fuzhou to Quanzhou and which station in Quanzhou will it arrive?
You could take the fast train from fuzhou stating train station then get off at Quanzhou High MTR station.Good luck! guest replied on 2012-11-07
April Offer $25 Coupon
Send your inquiry before Apr. 30, 2014, and we will email you a $25 coupon.
The coupon is valid till Dec. 31, 2014, for paying tour packages worth $250 or up.
The coupon cannot be used for paying flight tickets, train tickets, hotel rooms and day trips.
Travel Advice or Question? Ask us here

China Highlights
Xiamen Travel Guide