Yellow River in China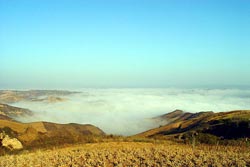 The Yellow River or Huang He is the second-longest river in China (after the Yangtze River) and the sixth-longest in the world at 5,464 kilometers(3,398 miles). Originating in the Bayankala Mountains in Qinghai Province in western China, it flows through nine provinces of China (Qinghai, Sichuan, Gansu, Ningxia, Inner Mongolia, Shaanxi, Shanxi, Henan, Shandong Provinces) and empties into the Bohai Sea. The Yellow River basin has an east-west extent of 1900 km (1,180 miles) and a north-south extent of 1100 km (684 miles). Total basin area is 752,443 km2 (290,520 mile2).
The Yellow River is called the "the cradle of Chinese civilization", as its basin is the birthplace of the northern Chinese civilizations and is the most prosperous region in early Chinese history. But frequent devastating flooding, largely due to the elevated river bed in its lower course, has also earned it the unenviable name "China's Sorrow".
The Yellow River Map
More about Yellow River

China Highlights
Planning a trip? Ask us here 800-2682918 (USA & CA)
86-773-2831999 (Int'l)
Q:
saskia charnock
Asked on 2010-05-22
Reply
hi i waunt to join your group
Hello Saskia, Could you please tell us more of your travel plan, so that we can suggest a suitable tour for you. I have forwarded your inquiry to one of our travel advisors, who will reply soon within 1 working day. phoebe Replied on 2010-05-23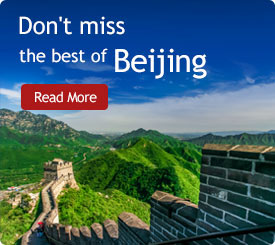 The Most Popular Articles
The Latest Travel Articles