Chengdu Maps
Our Chengdu maps offer a Chengdu location map, a Sichuan Province map, and a map on Chengdu city center, including hotels, attractions, street, and transport.
Sichuan Tourist Map
Chengdu City Map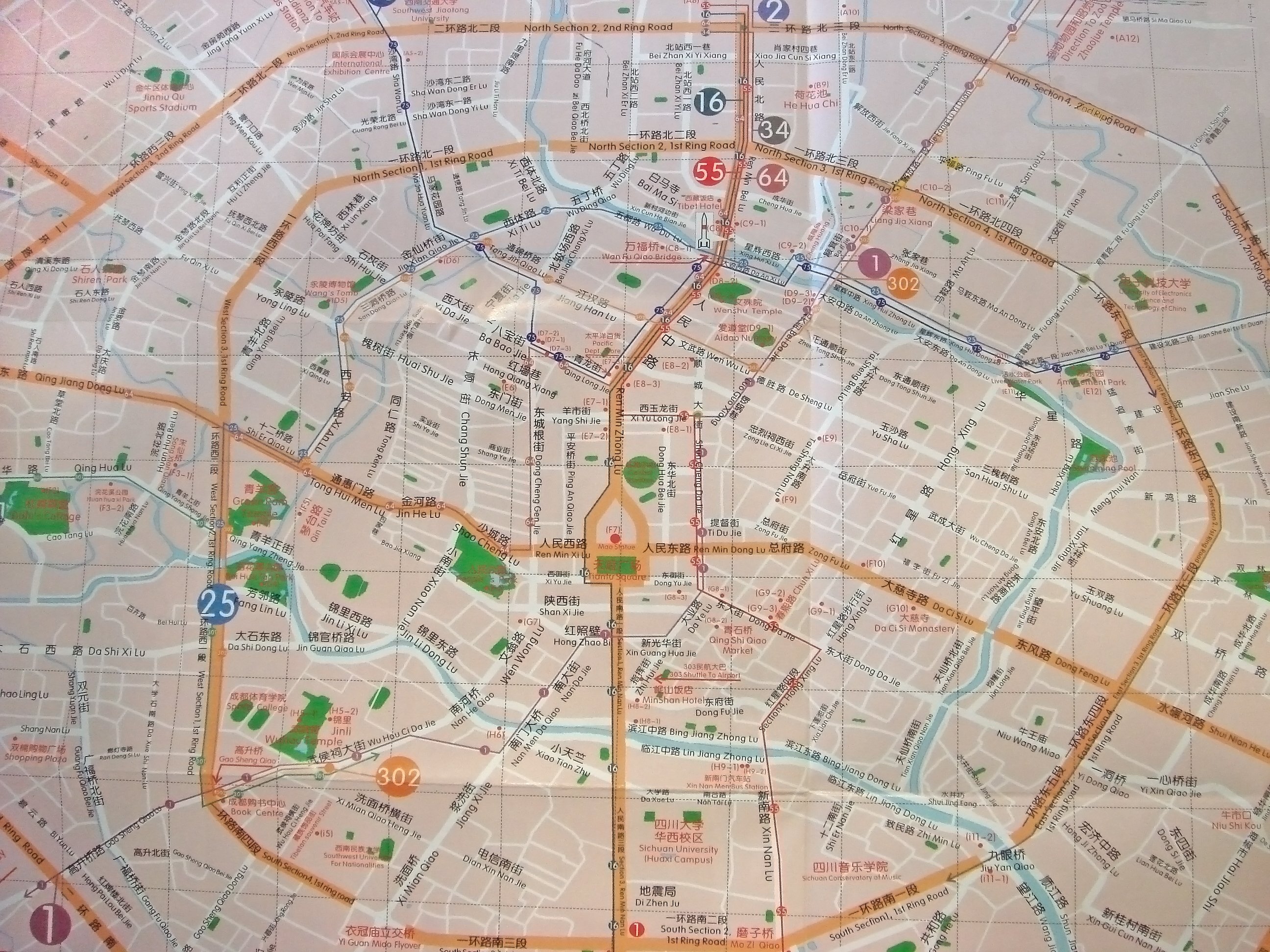 Chengdu City Map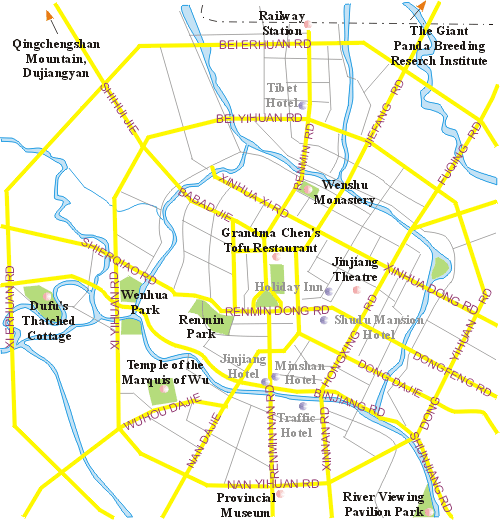 Mt.emei Attraction Map
Other City Maps
View Chengdu details on Google map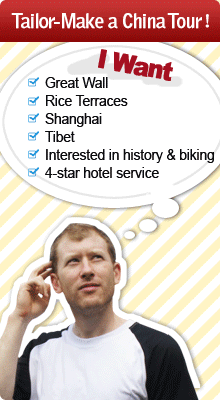 Questions and Answers About Chengdu Maps
Yuba Raj Gurung
2013-05-15
Show Answer
hello, im Yuba Raj Gurung from Nepal and I''m going to visit Chengdu in june then I want go to Beijing by land so plz explain me how to go and what could be good for travel . thank u .
Dear Yuba Raj Gurung, You could take an overnight train from Chengdu to Beijing, it takes about 27 hours at least and it costs about CNY660/US$107 for the soft sleeper. If you think it is tired to take a train for a long time, you also could take a flight, it takes about 2.5 hours. About Chengdu and Beijing tour, we listed some itineraries for reference on line, please click: Beijing tour: http://www.chinahighlights.com/beijing/tours.htm Chengdu tour: http://www.chinahighlights.com/chengdu/tours.htm Lussie Lu replied on 2013-05-16
Nurul Alam
2013-01-25
Show Answer
Hi! I''m Nurul Alam in Dhaka Bangladesh Planning to visit Chengdu, China by end of January 2013. My trip is to see important places of Chengdu and will visit a machinery manufacturing company. My trip shall be from Dhaka(capital city of Bangladesh). Which part of China Chengdu is and at which Airport to land from Dhaka.Please advise in details with different tarrif rate of 2 star Hotel in Chengdu if the tour is for 6-7 days.
Dear Nurul Alam, Chengdu is located in southwest of China. You could take a flight from Dhaka to Chengdu Shuangliu airport. Please check the information about the flight on this website and you also could find a good price on it: http://www.flychina.com/LFW/LowFare.aspx?DNMOrI9lgR%2fv2%2fKZsE%2bTO0oLfgsPPtXIsKLHh5ttZkqAcbhkqbXxAMPTlBdPw7TdGT8fpJar%2fdKKlfdE0%2bEfuis0I1FlEy4fYqRohITbZPEPSazKdZdoL6H20YqDpneAJnKzI7kj4UkkUQJa9oPWK4%2fGkU6OaH3h If you need to book a hotel or a tour, we have some options for reference. Hotel: http://www.chinahighlights.com/hotel/chengdu-hotels/ Tours: http://www.chinahighlights.com/chengdu/tours.htm Lussie Lu replied on 2013-01-25
Lim Jit Hoh
2012-12-15
Show Answer
Hi,2 of us will be flying to Chengdu on the 7th June 2013(ETA 2240hr) and will depart 14th June 2013(2355hr).WE would like to visit Juixhaigou,and emei shan/leshan,and chengdu sites in this trip.Please give us a quote on the trips,including hotel(3-4*),transportation ,entrance fee,etc.
We are pleased to help you with tour planning in Chengdu, and I'm going to get some information from you and send you proposal for Chengdu & Emerishan & Jiuzhaigou to your e-mail address. And please feel free to let me know any of your comments. Delia Xie replied on 2012-12-20
Carol Tan
2012-11-05
Show Answer
Our family of 2 adults and 3 children are planning a 5-day trip around Chengdu area starting 5 Dec 2012. We are interested in Chengdu attractions, Ermei mountain and Jiuzhai valley area (travel by air). Can you please advise what are the recommended places to visit for this short trip and what is the weather like in December? Thanks.
Hi Carol, Du Fu Thatched Cottage, Wuhou Temple,Jinli Old Street, Ermei mountain and Jiuzhai valley area are all the can't missing.
December is cold during the daytime and very cold at night. The average high temperature is around 11 °C (52 °F ) and the average low temperature is 5 °C. December is the driest month in Chengdu, but not as dry as most other Chinese cities in winter. It may snow in the mountains, and the sun rarely shines. Bring warm clothing like a thick sweater and an overcoat if you plan to be outside for a long time. Also wear a hat, gloves, and a scarf to avoid catching a cold.
Many tourist attractions are not at their best during December, but you can go to Xiling Snow Hill and Longchi Forest Park to see the beautiful snowy scenery.
Whitney Liao replied on 2012-11-06
Yuki Liew
2012-08-03
Show Answer
we are planning to visit Chengdu on mid of Nov(23/11) till early Dec(05/12) with about 13days, can you recommend the attractive place and the 4 star hotel(price??) to us. we would like to visit jiu zhai gou valley, how many days is needed to stay over there? and what is the attraction place over there
13 days are two much for Chengdu and JIuzhaigou tour, 10 will be enough. The place we recommend are:Du Fu Thatched Cottage, Panda Breeding and Research Center, Wu Hou Temple , Dujiangyan Irrigation Project, The front gate of Mt. Qingcheng, Leshan Giant Buddha and Monastery of Ten Thousand Years(on Emei Mountain).
For Jiuzhai valley, the main attractions are Jiuzhai valley park and Huanglong Park. 3 nights stay are enough.
I'll send you an email and quote for you by email.
Leon Long replied on 2012-08-04
April Offer $25 Coupon
Send your inquiry before Apr. 30, 2014, and we will email you a $25 coupon.
The coupon is valid till Dec. 31, 2014, for paying tour packages worth $250 or up.
The coupon cannot be used for paying flight tickets, train tickets, hotel rooms and day trips.
Travel Advice or Question? Ask us here