Hong Kong Winter Festival
Celebrated: Dec.&nbsp01,&nbsp2012 to Jan.&nbsp01,&nbsp2013
Location: Hong kong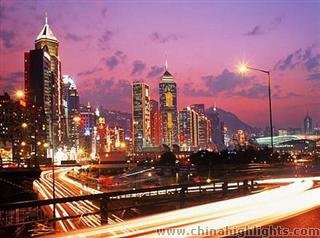 Hong Kong is marvelous city to visit during the season of Advent and Christmas, and the Winter Festival is filled with stunning beauty, twinkling lights, old world tradition and the sound of carolers, culminating in a fantastic display of fireworks over the city, reflected in Victoria Harbor.
Christmas in Hong Kong, also known as WinterFest, is a mixture of western tradition and the love of the festival as celebrated in the eastern culture. Together, they combine in magically decorated light displays, holiday wonderlands, and a centerpiece to awe and inspire.
The magical Christmas season in Hong Kong is like no other city; WinterFest in 2013-2014 is sure to be another spectacular event and should not be missed.
What to See
The 2012-2013 season WinterFest had a transformation of Statue Square into a Tiffany Christmas Wonderland, with an 18-meter, 59-foot tall Christmas tree and whirling carousel. This year, the festival will have another awe-inspiring theme.
Restaurants offer a range of delightful delicacies and dishes for the holiday tradition. Additionally shoppers can find quaint Christmas Village themes, carolers, beautiful decorations and an array of Holiday sales and festivities. Ending the holiday and welcoming the New Year, the pyrotechnics display over Victoria Harbor delights young and old and brings in the year with a bang.
Recommended Festival Tours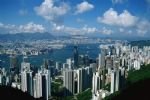 Planning a trip? Ask us here 800-2682918 (USA & CA)
86-773-2831999 (Int'l)
Q:
sachin
Asked on 2011-11-30
Reply
i m looking for best deal on clothes , mobile and prefumes in HK, can u pls tell me were to shop from , and will i get the huge discounts during the festival time, i m in hk on 10th dec
Dear sachin, There are many shopping streets in HK for you to choose. You can buy the clothes and perfumes in Tsim Sha Tsul and Harbour City on a large discount where many open markets locate. And you can go to Central and Causeway Bay to select what you want. Moreover, Sham Shui Po, Mong Kok and Ap Liu Street Flea Market may be the best places for you to choose the electronic appliances. Candice Song Replied on 2011-11-30