Guangzhou Facts
Yuexiu Park
Name: Guangzhou (广州; Guǎngzhōu (/guang-zhou/)
Meaning: 'broad prefecture'
Previous names: Panyu, Canton
Most popular food: dim sum
Features
Main Attractions
History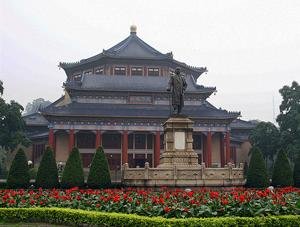 Sun Yat Sen Memorial Hall
The city has been a provincial capital city since the Han Empire era 2,200 years ago and a major trading port since about the year 226.
Geography
Location Information
Climate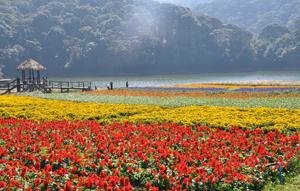 Shimen National Forest Park
Economy
Transportation
Questions and Answers About Guangzhou Facts
devang
2013-08-02
Show Answer
i want to buy in wholesale silver jewellery which market will be best
Hi Devang, sorry, we are a travel agency. We don't have those information.
Whitney Liao replied on 2013-08-02
Rozita
2013-03-30
Show Answer
Hi there. We are going to guangzhou from 11-15th April. We are looking for an aprtment somewhere at Yuexiuu or Liwan district. Can u suggest an apartment with a ggod rate for family of four? Xie xie
Hi Rozita, Dongfang Hotel Guangzhou in Yuexiu District is recommended. http://www.chinahighlights.com/hotel/guangzhou-hotels/dongfang-hotel-guangzhou.htm
Whitney Liao replied on 2013-04-02
tom
2013-03-25
Show Answer
Nihao, I had planned to come to Guangzhou this week but I just found out I need a Visa for China visit. I was wanting to see the Tianhe Sports Center and the pingpong championships Mar 28-31 but I will not be able to make it in time. I was looking at hotels & flights in the Tianhe district and thought Hengdong Business Hotel would be OK ? but I see you recommend Sha Xing Hotel - Maybe I will travel in the future and was wondering if you might tell me if Hengdong Hotel is near the Sports Center? I have studied Japanese and do read many Chinese characters but only know a few words in Chinese - but I can always use sign language yes ?? and am sure many Chinese speak some English - OK, thank you, tom
Hi Tom, Hengdong Hotel is about 6km to the Sports Center. Yes, some of the Chinese( especially the young one) speak some English.
Whitney Liao replied on 2013-03-27
that hotel is about 6km from sports center - is there a hotel closer to sports center which is nice, clean hotel w/maybe restaurant? also, what is best way to get to Tianhe district from Airport ? thank you guest replied on 2013-03-27
Hi Tom, for hotels in Guangzhou, please check here:http://www.chinahighlights.com/hotel/guangzhou-hotels/ And here is a map of Guangzhou metro for your reference: http://images.chinahighlights.com/chinamap/city/guangzhou/guangzhou-subway-map.jpg You can take metro from the airport to the sports center in Tianhe District. Whitney Liao replied on 2013-03-27
Priscilla Tsvaki
2013-02-03
Show Answer
hi.i am planning a trip to Guangzhou to shop for kids clothes,shoes and accessories for 0 to 12 year olds.i would like to know how much it will be to have a tour guide per day to guide me and bargain for me.i also want to know how many days i need to really go around and shop well so i can resell my products and get a good profit.i also need to know a cheap hotel that is near the shopping malls with the kids accessories.is it also possible for the guide to pick me up at the airport and drop me at the hotel...thank you
Hi Priscilla, it is CNY550 for an English speaking tour guide to assist business for you per day(8hrs). The price doesn't include the meal or transportation cost. Our tour guide can pick you up from the airport and escort you to the hotel, however, as we state before, the cost on transportation is on your expense.
Whitney Liao replied on 2013-02-05
April Offer $25 Coupon
Send your inquiry before Apr. 30, 2014, and we will email you a $25 coupon.
The coupon is valid till Dec. 31, 2014, for paying tour packages worth $250 or up.
The coupon cannot be used for paying flight tickets, train tickets, hotel rooms and day trips.
Travel Advice or Question? Ask us here

China Highlights