Top 5 Ancient Towns around Guilin
The ancient architectural clusters of Guilin are mainly concentrated in the four ancient towns, namely, Huangyao Ancient Town, Xingping Ancient Town, Xing'an Ancient Town and Daxu Ancient Town. They have become tourist draws due to their amazing natural scenery, unique folk customs and antique flavors.
Jiangtou Ancient Village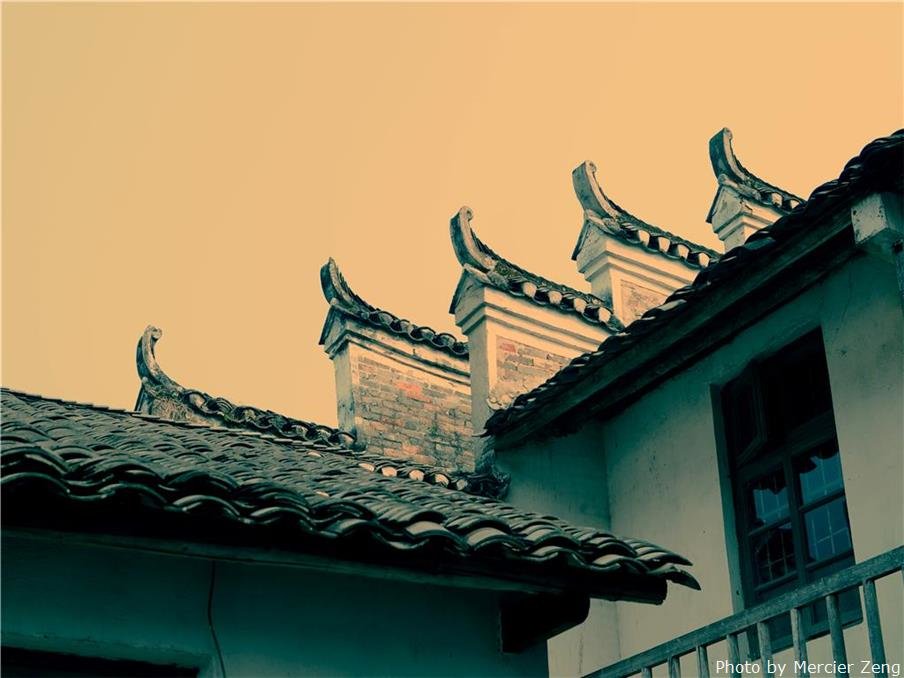 Old buildings in Jiangtou Ancient Village close to Guilin
Jiangtou (江头, 'River Head') Ancient Village was listed among the Key Cultural Relics Units under China state protection in May 2006. It is an ideal place for visitors to appreciate China's historical and cultural atmosphere.
A great number of architectural expressions of the Ming (1368–1644) and Qing (1644–1911) dynasties are well preserved in Jiangtou Ancient Town, including civilian residences, wells, ancestral halls, memorial archways, bridges, temples, and incense halls, which are scattered like a labyrinth. The civilian residences are of an antique flavor, on whose windows are decorated various patterns, such as orchids and bamboo, displaying the profound quaintness of the town.
Location: 32 km (20 miles) north of Guilin in Lingchuan County, about 1 hour's driver from Guilin.
Transport:Local transportation can take you there but we don't recommend foreign travelers to use these local vehicles. Travel with us, and we have private car to take you there.
If you decide to use the local vehicles, then consider:
A bus from Guilin Bus Station will take you to Lingchuan (灵川) Town, and then take a motor tricycle to Jiangtou, only 1.5 kilometers (1 mile) from Jiuwu Town (九屋).
Huangyao Ancient Town

With a history of over 1,000 years, Huangyao Ancient Town is surrounded by peaks, where most residences are listed under the surnames of Huang and Yao, hence its name. Huangyao Ancient Town was easy to hold but hard to attack in history owing to its poor transportation, and it remains semi-enclosed now, therefore, the cultural relics in the town have survived men's destructive influence.
The town is abundant with karst caves, pavilions, temples, ancestral halls, inscribed tablets and ancient trees, through which the Yao River runs, and the streets are paved with black stone slates. The architectural buildings of the Ming and Qing dynasties in the town are arranged according to the Eight Diagram Theory, standing silently witnessing how time passes by.
Location: north-east Zhaoping County, Hezhou, Guangxi Province
Transportation: a direct bus from Guilin Bus Station will take you there
Xingping Ancient Town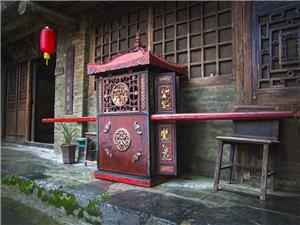 Nestling at the foot of the mountains and by the streams, Xingping Ancient Town boasts of being the most beautiful town along the Li River,
where the cultural relics retain their original appearances, including ancient bridges, pavilions and ferries, and the natural scenery is strikingly breathtaking.
The Li River runs through Xingping Ancient Town, along which the peaks complement their reflections in the water. The highlights of Xingping Ancient Town include Nine-Horse Fresco Hill, the Lotus Cave, Lingbao Pavilion, Yellow Cloth Shoal and Xingping Ancient Street. The pattern on the back of a 20 yuan note is drawn from Xingping Ancient Town.
Location: north-east Yangshuo, Guilin, being 25 kilometers from Yangshuo
Transportation: a bus from Yangshuo Bus Station will take you there
Daxu Ancient Town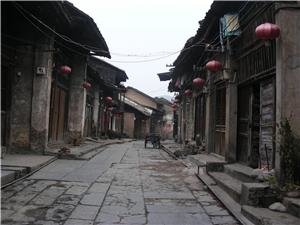 Daxu Ancient Town was built in 200 AD, and the stone-slate-paved Daxu Old Street stretches 2 kilometers along the Li River, with archaic architectural buildings scattered along the street.
A number of ancient handicraft workshops, such as woven bamboo workshops and straw sandals workshops still remain in Daxu Ancient Town, and the idle residents live a peaceful life, most of whom spend their time playing mah-jong or cards. The buildings of the Ming and Qing dynasties along the streets are brick-structured and have green tiled roofs. Each building is traditionally composed of the main gate, dooryard, main hall, wing rooms and backyard. The arch-shaped Wanshou Bridge was built in the Ming Dynasty, offering spectacular views of the Li River.
Location: Lingchuan, Guilin, being 23 kilometers from Guilin
Transportation: a bus from Guilin Bus Station will take you there
Xing'an Ancient Town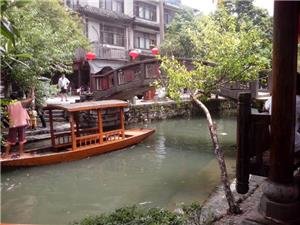 Praised as one of the top ten charming Chinese towns, Xing'an Ancient Town refers to a stretch of the Ling Canal in Xing'an County, along which streets, residences, pavilions, towers and bridges are scattered.
With a long history of over 2,200 years, Xing'an Ancient Town is composed of the Ling Canal, Water Street and Qin City. Ling Canal links Xiang River and Li River, and it's one of the oldest canals in the world. The historical atmosphere is fully shown on Water Street, along which antique buildings are dotted, highlighted by the Horse Neighing Bridge and the Ancient Stage.
Location: Central Xing'an, Guilin, being 57 kilometers from Guilin
Transportation: train 2514 will take you from Guilin to Xing'an; then take a bus from Xing'an Bus Station to the town.
Questions and Answers About Top 5 Ancient Towns around Guilin
April Offer $25 Coupon
Send your inquiry before Apr. 30, 2014, and we will email you a $25 coupon.
The coupon is valid till Dec. 31, 2014, for paying tour packages worth $250 or up.
The coupon cannot be used for paying flight tickets, train tickets, hotel rooms and day trips.
Travel Advice or Question? Ask us here

China Highlights
Guilin Travel Guide