Top Things to Do in Henan Province
Located in the middle of China on a plain, Henan Province, which has the most ancient cities in China, enjoys a long history and plenty of tourist attractions. Reasons for visiting Henan Province include exploring the beautiful natural scenery, such as Mt. Yuntai. The most important tourist draw is to discover Chinese history through visiting the ancient relics, such as temples and museums.
Check out our tours of Zhengzhou, Kaifeng, Luoyang, and Dengfeng to see the top sights in Henan Province. You can also contact us for a tailor-made tour of Henan Province.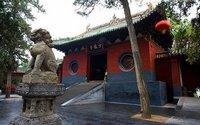 Shaolin Temple is a famous ancient temple where Shaolin kung fu originated. The ancient buildings, including the Forest of Pagodas, attract thousands of travelers every year.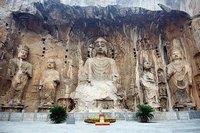 Located in Luoyang, the Longmen Grottoes are one of the three most important collections of Buddhist sculptures and carvings in China. They are famous for the huge number (more than 100,000) Buddhist items.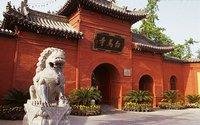 White Horse Temple was China's first ancient temple, located in Luoyang. It is renowned as the cradle of Chinese Buddhism, as well as for the large number of Buddhist items housed there. It is well worth a trip.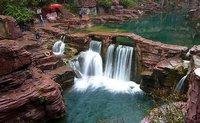 With a large number of waterfalls and steep cliffs, Mt. Yuntai is a great place for a summer residence, located in Jiaozuo. Apart from seeing the historic sites in Henan, it is also a good idea to visit Mt. Yuntai to appreciate the natural scenery of Henan Province.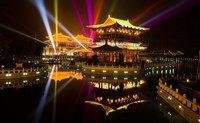 Millennium City Park, which is full of ancient charm and elegance, was built to recreate the flourishing environment of the Song Dynasty based on the painting work, "Riverside Scene at Qingming Festival".
6. Eating Luoyang Water Feast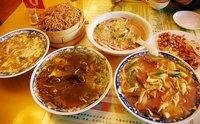 Pastry is popular in Henan Province, such as steamed small dumplings in baskets. Luoyang Water Feast is also enjoyed by many and full of local characteristics.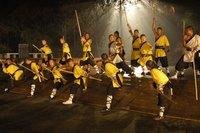 "Shaolin Zen Music Ritual" and "The Great Song Dynasty — Reminiscences of the Eastern Capital" are the two best shows, in Dengfeng and Kaifeng respectively.
8. Attending Luoyang Peony Fair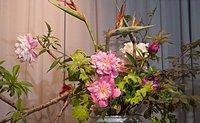 Luoyang Peony Fair held in Luoyang every April, and is one of the four famous flower festivals in China. During the festival, many travelers come to Luoyang to appreciate peonies and experience the local culture.
Questions and Answers About Top Things to Do in Henan Province
Bob
2012-10-08
Show Answer
How do you get to pen island?
Hi Bob, from which location, please? Whitney Liao replied on 2012-10-09
April Offer $25 Coupon
Send your inquiry before Apr. 30, 2014, and we will email you a $25 coupon.
The coupon is valid till Dec. 31, 2014, for paying tour packages worth $250 or up.
The coupon cannot be used for paying flight tickets, train tickets, hotel rooms and day trips.
Travel Advice or Question? Ask us here
You might like

Top 3 Camping Sites in Shenzhen

Free Things to Do in Shenzhen

China Highlights