China Famous Ancient Grottoes
Grottoes are a form of Buddhist architecture originated from India. In ancient times, Buddhists built grottoes on remote mountains for practicing their religion, so grottoes were built to serve Buddhism. Grottoes in China were originally built imitating those in India after Buddhism was spread to China. Most grottoes were built along the Yellow River area in North China.
China Highlights has listed the following four most famous and prestigious grotto complexes in China. Besides, there are also some other distinctive grottoes worth visiting, including Dazu Grottoes near Chongqing and Bingling Grottoes near Lanzhou. Contact us for a customized tour.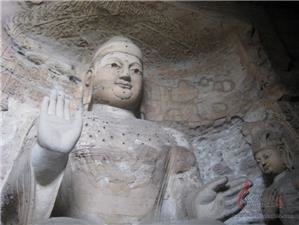 Yungang Grottoes, with 252 caves and 51,000 Buddhist statues are the classical masterpieces of Chinese Buddhist art in the 5th and 6th centuries. The whole grotto complex is magnificent with delicate carvings. It extends about 1 kilometer (0.6 miles) long from east to west. The statues are precious and vivid, representing the development of art, architecture, music and religion at the time of construction.
Recommended tour: Essence of Datong Tour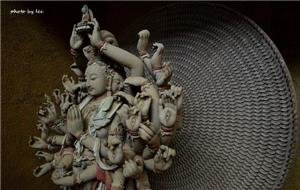 Mogao Grottoes, also known as "the Thousand Buddha Caves", is praised as "a glittering pearl that adorns the Silk Road". Mogao Grottoes were carved out of the sandstone cliffs of the Singing Sand Mountains spanning 10 centuries, and the first one was chiseled out in 366 AD. The mural paintings and more than 2,000 color statues are regarded as the greatest treasure-house of Buddhist art in the world.
Recommended tour: Essence of Dunhuang Tour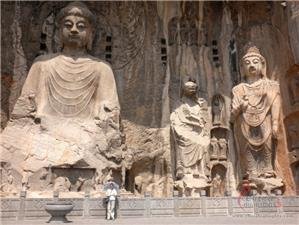 Longmen Grottos enjoy a good location where two mountains (Mount Xiang and Mount Longmen) confront each other and Yi River flows between. Spanning a length of around 1 kilometer on the hillside along the Yihe River, the niches resemble dozens of honeycombs dotting the area. There are about 2.100 grottoes and niches, over 40 crematory urns, 3,600 inscribed stone tablets and over 100,000 Buddhist images and statues.
Recommended tour: Essence of Luoyang Tour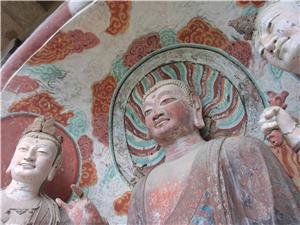 Maiji Mountain is 150 meters tall, and it was named for its shape -- like that of a pile of wheat. Excavation and rock carving continued for more than a thousand years. There preserved 194 grottoes, 7000 clay sculptures and carved stone statues from several ancient dynasties. The artistic style in these grottoes show the influence of Central Asian cultures.
Related Links

China Highlights
Questions and Answers About China Famous Ancient Grottoes
April Offer $25 Coupon
Send your inquiry before Apr. 30, 2014, and we will email you a $25 coupon.
The coupon is valid till Dec. 31, 2014, for paying tour packages worth $250 or up.
The coupon cannot be used for paying flight tickets, train tickets, hotel rooms and day trips.
Travel Advice or Question? Ask us here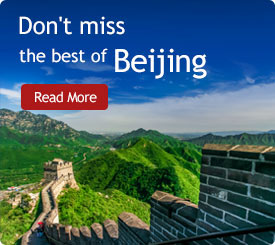 The Most Popular Articles
The Latest Travel Articles