Garden of Master of the Nets
Summary
Garden of Master of the Nets is the smallest yet the most delicate landscape garden in Suzhou City.
Introduction
Also called Fisherman's Garden, the 0.6-hectare garden is an elegant structure of a typical official's residence in the Qing Dynasty (1636-1911).
The present garden was founded on the former site of a Song dynasty official's mansion. Its owner, an early Qing-dynasty official Song Zongyuan, gave its present name based on the earlier one, "Fisherman's Retreat".
Garden of Master of the Nets consists of a residential quarter and the garden proper. Inside the refined residential quarter, the halls are linked closely by a corridor. The garden, petite but substantial, is focused on a pond and decorated with plants, rocks, pavilions, and stone bridges.
The garden is especially fancied by overseas visitors and is praised as the most ornate and intact private gardens in Suzhou. Some tourists even offer a huge amount of money to buy it.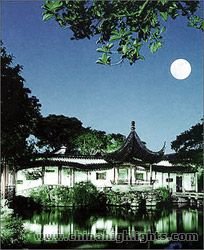 The pleasant night of the Garden of Master of the Nets
The Garden at Night
Garden of Master of the Nets presents another scene at night. Lanterns light up in the garden, highlighting the contours of the pavillions, terraces and corridors of the garden. Performers dressed in local ancient costumes stage various shows, such as Kunqu Opera (Suzhou Opera), folk singing and dancing and instrumental playing. Interesting thing is these performances are staged in different halls, pavilions or chambers, so that when you walk into another room, it will be a different show.
Evening performances at the garden are available at 19:30 till 22:00 every night from mid March to mid November. Visitors can buy evening tickets to visit the garden and enjoy evening performances.
Related Readings
Questions and Answers About Garden of Master of the Nets
April Offer $25 Coupon
Send your inquiry before Apr. 30, 2014, and we will email you a $25 coupon.
The coupon is valid till Dec. 31, 2014, for paying tour packages worth $250 or up.
The coupon cannot be used for paying flight tickets, train tickets, hotel rooms and day trips.
Travel Advice or Question? Ask us here
You might like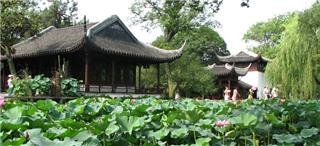 Free Things to Do in Suzhou

China Highlights
Suzhou Travel Guide