The Top 7 Family-Friendly Activities in China
Looking to take the kids on an adventure? A family trip to China is just that, though it's important to keep this adventure a fun one, and not unplanned chaos resulting from activities that are boring or inappropriate for children. Here are seven fun family activities that you and the kids will love.
Snack Streets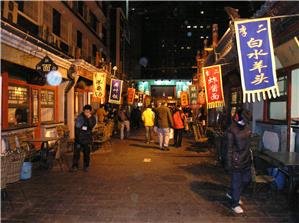 Bring the kids to Wangfujing Snack Street, Beijing to see all kinds of creepy crawlies being served on a stick. Kids will have fun daring each other to try the scorpion, spiders, and other exotic menu items, but tamer options like bing (thin Chinese pancakes often filled with ground meat and/or vegetables) and of course, dumplings. See China's Top 8 Food Streets.
Also Read:
Top 10 Snack Shops
Chengdu Pandas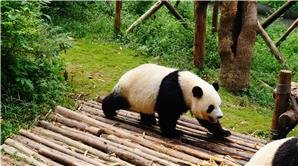 Venture to Sichuan province to see the world's most famous endangered animals at Bifengxia Giant Panda Base. While pandas can be found in many zoos in China, facilities in Chengdu are hands-down the way to interact with these gentle giants. Visits to the Giant Panda Base are suitable for all ages.
Also Read:
Top Parks of Chengdu
Rickshaw Rides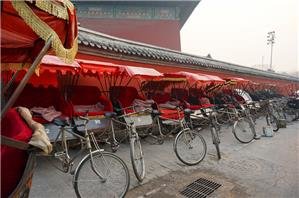 One fun way to keep kids engaged in exploring the sites is to take a rickshaw tour. These old-fashioned bicycle-propelled carriages traditionally navigated through the winding hutongs and remain a scenic way to get around in many Chinese cities.
Rickshaws are easily found around major historic sites around the country, but be sure to bargain in order to avoid being overcharged. A good way to circumvent language barriers, avoid paying exorbitant amounts, and to ensure a quality experience for the family, is to book a rickshaw tour in advance with a reputable travel agent like China Highlights. See our Hutong Rickshaw Tour with Family Visit for example. A rickshaw tour is part of our most popular Beijing tour, and can be customized into many other of our tour products.
Family Style Meals — Peking Duck @ Chunxiu Road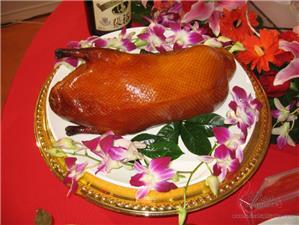 Chinese family style meals are a fun way to experience the local cuisine. Kids are sure to enjoy the variety of dishes whirling around on the lazy-Susan in the center of tables in many larger Chinese restaurants.
Be careful — the entire meal often hinges on the ability to order dishes that your children (and you!) will want to eat. See our China Food Guide.
Great Wall — Camping, Toboggans, ...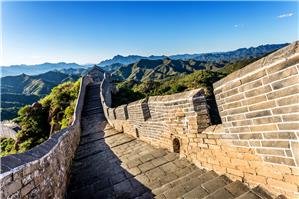 Though this world wonder has remained in place for centuries, it is an extremely versatile attraction. Families can hike the gentler sections of the Great Wall near Beijing, such as Mutianyu, where it is also possible to camp overnight, with tents, food, and transportation provided.
After a strenuous hike up the wall, take the easy — yet far more exhilarating — route down to the bottom on a toboggan. Shoot down the slick metal course in a one-man bobsled for an exciting end to your Great Wall visit.
Also Read:
Great Wall Explore
Yangshuo Caves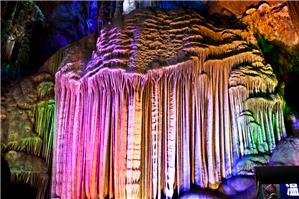 Yangshuo, often called a backpacker's paradise, is home to numerous caves to explore. From the majestic different-colored lights illuminating the stalactites and stalagmites in Silver Cave to Buddha Water Cave, where kids can splash about in the mud, there is a variety of spelunking that will keep the whole family occupied. You may also like rock climbing in Yangshuo — there is something for everyone.
Water Cube Water Slides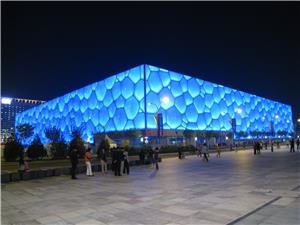 For some summer fun mixed with site-seeing, head to Beijing's Olympic Village to the Water Cube. See the pool where Michael Phelps' made history shattering Olympic records in the 2008 Olympics, and do some swimming of your own in what is now an indoor water park. Small children can enjoy the tame wave pool and kiddie pool with multiple slides that are safe for the whole family, while adolescents and adults will enjoy the AquaLoop, an enclosed slide with a trapdoor that sends you careening into a 360-degree loop that will surely take your breath away.
More on Family Travel in China
Want an itinerary crafted by an expert? Try one of these fully-customizable, pre-planned family vacations and book the vacation of a lifetime.
And in specific cities:

China Highlights
Questions and Answers About The Top 7 Family-Friendly Activities in China
April Offer $25 Coupon
Send your inquiry before Apr. 30, 2014, and we will email you a $25 coupon.
The coupon is valid till Dec. 31, 2014, for paying tour packages worth $250 or up.
The coupon cannot be used for paying flight tickets, train tickets, hotel rooms and day trips.
Travel Advice or Question? Ask us here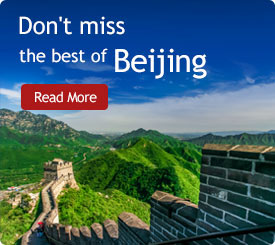 The Most Popular Articles
The Latest Travel Articles