Xi'an Maps
Our Xi'an maps include a Xi'an location map, a Shaanxi province map, a Xi'an city map marked with street names, a Xi'an attractions map with photos, and a Terra Cotta Warriors and Horses tour map.
View Xi'an details on Google map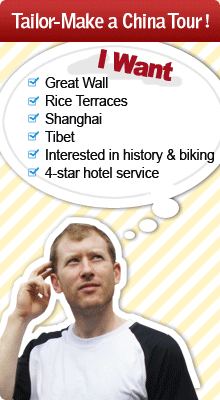 Questions and Answers About Xi'an Maps
Steve
2013-09-04
Show Answer
I need a wall map of Xi''an. Can you help?
Hi,
You could actually see the wall map in the city map, here:http://www.chinahighlights.com/xian/map.htm
Regards,
Coco Yang replied on 2013-09-05
terry
2013-05-10
Show Answer
Fuping Ceramics centre
Hi Khartina, what can we do for you? Do you need a tour?
Whitney Liao replied on 2013-05-11
Jovith
2013-04-11
Show Answer
I am planning to visit Xi''an. What is the best connection from Tanzania? Can you recommend good hotel?
Hi Jovith, I think Beijing is the best connection. In Xian, I recommend the Grand Nobel Hotel to you with is near the Bell Tower. http://www.chinahighlights.com/hotel/xian-hotels/grand-noble-hotel.htm
Whitney Liao replied on 2013-04-14
Xi'an Travel Guide
Xi'an Facts
Chinese Name: 西安
Chinese Pinyin: xī ān
Location: Northwest of China
Latitude: 34° 41' N
Longitude: 109° 04' E
Elevation: 397 M (1302 FT)
Area Code:029
Population: 8.4 million
Time Zone: (UTC+8)