Jilin Transportation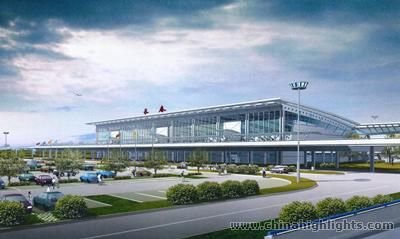 Situated in Northeast China, Jilin Province can be reached by air, railway and highway; hence the transportation in Jilin Province is convenient.
Air
There are two airports in Jilin Province: one is in Changchun, the capital city of Jilin; another is in Yanji city. These two airports offer flights to dozens of big cities in China, like Beijing, Shanghai, Guangzhou, Xiamen, Xi'an, Dalian, etc. Check the information for Changchun Flight Schedules and China Flights.
Railway
The traffic of railway in Jilin is very convenient. Covered by 7 railroad lines, travelers can get most part of Jilin Province (Changchun City, Jilin City, Tonghua City and many counties), and Jilin Province is connected with cities in other provinces by railway, such as Qiqihaer, Daqing city, Harbin City in Heilongjiang Province and Shenyang City in Liaoning Province. Check the information for China trains.
Highway
Centering Changchun City, most parts of Jilin Province are linked by highways. Hence, it is available for travelers to get most parts of the province by highway, even some small counties. What's more, travelers also can take buses to get some cities in other provinces like Harbin, Heihe City in Heilongjiang Province, Shenyang and Dalian City in Liaoning Province and Ulanhot City in Inner Mongolia.

China Highlights
Planning a trip? Ask us here 800-2682918 (USA & CA)
86-773-2831999 (Int'l)
Q:
amanda
Asked on 2012-07-24
Reply
i have searched as many websites as i can but have found very little information regarding yanji city or yanbian university.may you please tell me which websites to use.and i would also like to know how far the nearest china post is to yanbian university and how i can get there,by taxo or bus and how much it will cost,approx.thank you.
Dear Amanda, Thank you for visiting our website. Here is a website I found, it is a helpful website for students who want to study or is studying in Yanbian University, hope it also helpful for you. http://liuxue.ybu.edu.cn/index.php?id=111 There is a China Post just next to the main entrance of Yinbian University, you don't need to take bus or taxi to go to there. With regards, Cecilia Cecilia Peng Replied on 2012-07-24
Q:
amanda
Asked on 2012-07-08
Reply
i am planning to travel to yanji city as i am supposed to attend yanbian university starting in september 2012,which airport do i use and how far is yanbian universty from the airport?another thing i would like to know is how far is changchun from yanji?
Dear Amanda, Thank you for visiting our website, my name is Cecilia; I am a trip advisor at China Highlights. As for your questions, please see the answers below: 1. Changchun is 491KMS away from Yanji, with 477KMS distance by rail way. 2. There is only one airport in Yanji -Yanji Airport, its full name is Yanji Chaoyangchuan International Airport, it is just 6kms away from Yanbian University. For air tickets, please click here: http://www.chinahighlights.com/china-flights/ Our China Highlights offers varied of tour services including air tickets, hotel booking and many tour packages. Please feel free to contact me at Cecilia@chinahighlights.net if you need our service. With regards, Cecilia Cecilia Peng Replied on 2012-07-08