Top China Gateway Cities
China has four large international airports: and these will most likely be you first and last contact with China on your visit. That is unless you are entering or leaving China via a nearby Asian nation like Japan, Korea, or Thailand.
1.

Beijing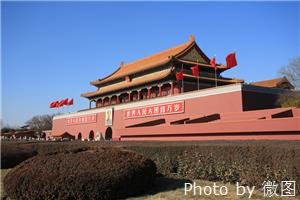 Tian'anmen Square, Beijing
Beijing has by far the biggest airport in China: Beijing Capital International Airport. Beijing is also China's top tourist city with several world class sights, like the Great Wall of China and the Forbidden City. So by passenger numbers, choice of flights, and interest value Beijing has to be your No. 1 gateway to China.
Beijing' s 72-hour visa-free stay policy began on 1 January, 2013. Imagine this: you could see the main sights of the capital of China without even having to get a visa! See our recommended Beijing 72-hour visa-free tours. You could also choose from our one-day, two-day, and three-day Beijing tours for ideas to take advantage of this policy.
Best-selling Beijing Tour: 4-day Beijing Essence Tour
2.

Hong Kong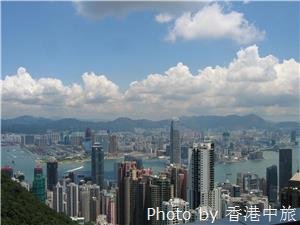 Kong has one of the most relaxed visa policies in the world with large visa-free stays for most nationalities. Hong Kong International Airport is China's second largest airport, with 90+ airlines flying to over 150 destinations around the world, and 40+ domestic routes.
You could begin your tour of China with some time in Hong Kong to "acclimatize". Hong Kong is a good city to enter China as it is a "half-way house" between West and East, with many English speakers and familiar standards of service, design, and quality to the West. Hong Kong's Western and Cantonese food is also usually the most familiar and palatable of China's cuisines.
A good city to visit in the winter, Hong Kong maintains mild or warm weather, while areas north of it are generally dreary or bitterly cold.
Recommended tour: Guilin and Yangshuo Discovery from Hong Kong
3.

Shanghai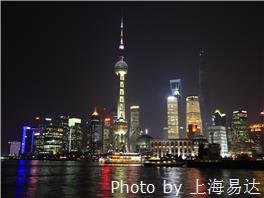 The Bund, Shanghai
While Shanghai Pudong International Airport is not the third largest in China, it is not far off, and China's largest city is unique in that it has another large airport in the city (Hongqiao), serving mostly domestic flights. Shanghai is a very popular gateway city for China. The Maglev transports Pudong arrivers to central Shanghai at 430 kph and the subway connects with Hongqiao Airport.
Shanghai has joined Beijing as a 72-hour visa free city in 2013. See our Shanghai day tours, Shanghai 2-day tours, and Shanghai 3-day tours.
Top Shanghai tour: 8-day Shanghai and Her Amazing Neighbors Tour
4.

Guangzhou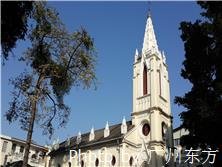 Shamian Island Guangzhou
Guangzhou Baiyun International Airport is China's third largest. Guangzhou is the largest city in China's largest conurbation, a popular business destination famed for its factories, but it's not short of tourist attractions and scenic places either. Cantonese food, popularized in the West, is Guangzhou's mainstay.
If you're on business in South China and land in Guangzhou, consider a little R&R with our Guangzhou day tours or an Evening Cruise on the Pearl River.
Most Popular Guangzhou Tour: 4-Day Essence of Guangzhou and Shenzhen Tour
5.

Taipei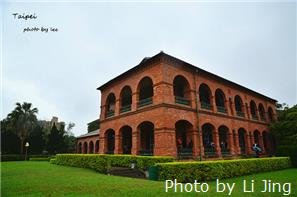 By passenger numbers Taipei Taoyuan International Airport is only the eighth most popular way into China, but unlike other big-city airports Taipei serves more long haul flights to Western countries. Taipei's differences from mainland China and international economic history add interest value, and make Taipei a good place to transition into or out of China. See our Taiwan tours.
Airports Serving East Asian Destinations
If you change flights in East Asia, places to enter and leave China increase several-fold. However, we can only recommend a few of these as top tourist cities.

China Highlights
Questions and Answers About Top China Gateway Cities
April Offer $25 Coupon
Send your inquiry before Apr. 30, 2014, and we will email you a $25 coupon.
The coupon is valid till Dec. 31, 2014, for paying tour packages worth $250 or up.
The coupon cannot be used for paying flight tickets, train tickets, hotel rooms and day trips.
Travel Advice or Question? Ask us here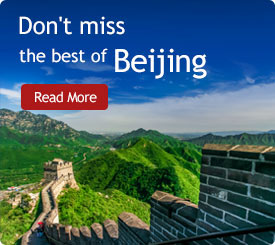 The Most Popular Articles
The Latest Travel Articles