Yellow Mountain
The Yellow Mountains is one of the most famous and beautiful mountains in China. It was enlisted as a World Heritage Site by UNESCO in 1990.
Location
The Yellow Mountain area lies in Anhui Province, Eastern China, about 300 km (200 miles) west of Hangzhou and 500 km (300 miles) southwest of Shanghai. The scenic area is about 50 km (30 miles) north of Huangshan City. All of our Huangshan Tour Packages include a tour to the Yellow Mountains.
Features
The Yellow Mountains is called Huangshan (Huang means 'yellow' and shan means 'mountain(s)') by Chinese. Outstanding natural beauty is Huangshan's number one feature. Yellow Mountain's classic attractions could be counted as five natural wonders in the winter: the imaginatively named pines, oddly-shaped rocks, the sea of clouds, hot springs and winter snowscapes.
The glow of the sunrise and sunset draws the crowds to popular viewing spots. Buddha's Light (an optical phenomenon like a halo surrounding the observer's shadow, once thought to show the observer's enlightenment) may be witnessed.
Compactness means more mountain scenery for less walking. Huangshan Scenic Area is a mountainous area of 154 square kilometers (59 square miles).The main attractions are in a corridor 6km from west to east and 12km from south to north. It's about 500m above sea level at the south gate and the highest peak, Lotus Peak, is 1873m (6145ft) high. The 1400m+ peaks are all within 6km. The 1200m+ zone is about 10km in diameter, beyond which the mountains tail off rapidly in height. Although Huangshan is not very impressive in its dimensions, its features are extremely rugged and sheer.
There are hundreds of peaks and thousands of ravines in the Yellow Mountains, 72 of which have been named. Heavenly Capital Peak (1800m), Lotus Flower Peak and Bright Summit (1841m/6040ft) are the three major peaks, all rising more than 1,800 meters (5,900 feet) above sea level. They often have their heads above the clouds, giving them a majestic appearance. Yellow Mountain Scenic Area has two lakes, three waterfalls, 16 springs and 24 brooks all noted for their outstanding beauty.
There are only two sizeable mountain chains in Anhui, which line up from tail to head, from west to east. Huangshan represents the head of the taller eastern chain, facing east towards the Pacific. Huangshan owes its magnificent and regionally best propensity for collecting clouds to its favorable location and suitable size, making it the first to really catch moist Pacific air drifting in from 300+ km (200+ miles) away, past Hangzhou. If Huangshan was less elevated or further from the open ocean it would not act like the cloud-catching hand, peaks raised like fingers for mortals to stand on and view from, that it does.
History
The Yellow Mountains are not so called because the mountains are yellow, but because it was named after the legendary Yellow Emperor (Huang Di) in 747 AD. After that Huangshan began its ascent to fame. Many Buddhist temples have been built there and, more recently, it has become a major tourist attraction, because of its scenic qualities.
It is said that Huangshan is the place where the Yellow Emperor, the mythical ancestor of the Chinese, lived, refined precious medicines and became a supernatural being. Xu Xiake, a noted Chinese geologist in the Ming Dynasty (1368-1644), who visited the Yellow Mountains twice, left his praise in this quote: "You don't need to see any more mountains after seeing 'the Five Mountains', and you don't need to see the other four mountains after seeing Huangshan".
On November 8, 1982, Huangshan was ratified into the list of Key National-Level Scenic Spots by the State Council of the People's Republic of China. In 1990, the Yellow Mountains were added to the list of World Natural Heritage Sites by UNESCO. It is now protected as a treasure for all mankind to enjoy for all time.
Activities
The most popular activity on Huangshan is hiking around to see the scenery, but there are also sunsets, sunrises and the hot springs to enjoy. There are cable cars (telphers) to take the effort out of the ascent and descent. Below is a summary of the hiking options. There are two routes up to the mountaintop hotels from the main south gate: the Yuping (Jade Screen) Telpher route and the Yungu (Cloud Valley) Telpher route. Huangshan Scenic Area can also be entered from the north. See Huangshan Maps for a map showing walking times.
The Foot of the Mountain - Hot Springs and Waterfalls
The hot springs, some waterfalls and low level scenic walks can be found 40 minutes walk (or a short taxi ride) in from the main gate at the south of Huangshan. There are several hotels in this area, in whose grounds are the hot springs. The hot springs are a great place to go to relax the muscles after a day or two's hiking on the mountain.
South Route 1: The Yuping Telpher to Bright Summit Ascent
The Yuping (Jade Screen) Telpher route to Bright Summit is the less recommended route up, because there's more walking and tourists, but it gives the chance to take in the tallest peaks. Yuping Telpher's south station is known as Kind Light Pagoda (Ci Guang Ge) Station. The telpher takes 10 minutes to take visitors up to Yuping Telpher's north station, near Jade Screen Pavilion. This saves 1 hour 15 minutes of walking. Jade Screen Pavilion is an excellent viewing spot.
A short distance from Jade Screen Pavilion, past Welcoming Guest Pine, is Heaven's Capital. This peak is a steep climb (an estimated 1 hour 30 minutes to-the-top-and-back diversion, not counting breaks), but the views and rock formations near the summit, not to mention fewer tourists (deterred by its steepness), make it worthwhile. The busiest place on the mountain must be around the famous Welcoming Guest Pine (between Yuping Telpher Station and Heaven's Capital), where tourists from all over China take it in turns to have their photo taken with this well-known tree.
The route from Jade Screen Pavilion to Bright Summit is very busy in peak times, which makes the narrow paths slow going. Tour guides with megaphones interrupt the eerie stillness of the mountainside. The path offers another diversion (1 hour 30 minutes) off to the highest summit, Lotus Peak, before reaching Bright Summit. Lotus Peak was closed recently (August '09), due to footpath repairs and because tourist numbers were too high.
South Route 2: The Yungu Telpher Ascent
The Yungu (Cloud Valley) Telpher route begins at the south station, near Cloud Valley Temple. Yungu Telpher takes 8 minutes to reach White Goose Ridge (Bai E Feng), the north station, compared to an estimated 1 hour 45 minutes of walking. The walking option doesn't offer much, just a pavilion and a rock called Immortal Pointing The Way, and the company of local workers manually transporting bedding and other goods up and down the thousands of steps. From White Goose Ridge the path forks right to North Sea (Beihai) Hotel, or left to Bright Summit.
The Mountaintop Loop
Bright Summit, Dispersing Cloud Pavilion, North Sea Hotel and White Goose Ridge form a loop at the top of the mountain. Bright Summit to Dispersing Cloud Pavilion (20 minutes down or 45 minutes climbing up), takes in the Flying Over Stone, a large tilting monolith. The loop goes past West Sea (Xihai) Hotel on to North Sea (Beihai) Hotel (10 minutes). The path from North Sea Hotel to White Goose Ridge (15 minutes down, 30 up) takes in a rock called Flower Growing Out Of A Writing Brush. Climb from White Goose Ridge to Bright Summit (35 minutes) to complete the loop.
West Sea Grand Canyon
From Dispersing Cloud Pavilion, there is a path out west to West Sea Grand Canyon and Nine Dragons Peak. For a more peaceful way to enjoy the scenery of the Yellow Mountains, China Highlights recommend the circuit through the West Sea Canyon, with its less frequented trails and spectacular views. Note that every year from December till April of the next year, West Sea Grand Canyon is closed to tourists because of snow and maintenance.
Eastern Routes
The peripheral routes from Flower Growing Out Of A Writing Brush go out east to Seeing Is Believing Peak (left fork, 20 minutes) past Pen Rack Peak, or (right fork) to Fairy Maiden Peak (30 minutes).
The Northern Route
From North Sea Hotel there is a path north to the north gate of Huangshan Scenic Area, the less visited side. Along this path one can see Dawn Pavilion (it is popular to go up here or to Bright Summit to see the Sea Of Clouds and the Dawn), Refreshing Terrace and Monkey Watching the Sea (a curious boulder perched on a ridge), on the way down to Pine Valley Nunnery, where one could catch Taiping Telpher back up.
Taiping Telpher is Asia's longest telpher (3709m long), taking up to 100 passengers at a time from Dispersing Cloud Pavilion down to Pine Valley Nunnery (Songgu An), or probably more popularly up the approximately 1000m ascent. It can be incorporated in a loop via Beihai Hotel and Dawn Pavilion. A good early morning excursion would be to set off from one of the mountain top hotels to see the dawn at Dawn Pavilion, walk down to the nunnery (an hour's walk from North Sea Hotel) and come up by telpher (much quicker than the walk which would be more like 2 hours because of the ascent).
Yellow Mountain Tourist Map

Yellow Mountain Sunrises
Watching the sunrise over Huangshan is a very popular and highly recommended activity. Many people make the early morning trek up to Bright Summit, but Refreshing Pavilion (Qingliang Ting), a short walk from North Sea Hotel is also a good place. The following is the general time-table for the sunrise time on the Yellow Mountains. Each month is divided into three periods (period one from 1 to 10, period two from 11 to 20 and period three from 21 to 30 or 31), and these three periods have little different sunrise time.
Sunrise Time on the Yellow Mountains
Month
Date
Time
Month
Date
Time
Month
Date
Time
Jan.

1

07: 30

May

1

05: 24

Sep.

1

05: 44

11

07: 40

11

05: 16

11

05: 49

21

07: 30

21

05: 11

21

05: 55

Feb.

1

06: 58

Jun.

1

05: 07

Oct.

1

06: 00

11

06: 50

11

05: 05

11

06: 06

21

06: 42

21

05: 06

21

06: 12

Mar.

1

06: 33

Jul.

1

05: 10

Nov.

1

06: 21

11

06: 23

11

05: 14

11

06: 29

21

06: 10

21

05: 19

21

06: 37

Apr.

1

05: 57

Aug.

1

05: 26

Dec.

1

06: 46

11

05: 45

11

05: 32

11

06: 53

21

05: 35

21

05: 38

21

06: 59
Travel Essentials
Getting to the Yellow Mountains
The usual way to get to the mountains is to first go to Huangshan City by bus, train or plane. There is a daily bus service from Hangzhou, making the 2.5 hour journey to the city or a 3.5 hour journey to the mountains. A train from Shanghai (K8418/K8419, 17:49-09:05) takes 15 hours, and a train to Shanghai (K8417/K8420 19:15-09:39) takes 14 hours. There is a small airport 10 minutes drive from Huangshan City and daily flights to and from Shanghai. A bus from the city to Huangshan Scenic Area takes about 1.5 hours. See Huangshan Transport.
Getting Up the Yellow Mountains
Getting up the mountains is not too difficult, despite the precipitous valleys. There are an estimated 60 000 steps and paved paths leading to all the main points of interest (a common feature on China's popular mountains). It's worth noting that the average July temperature is 18oC (64oF) and the average January Temperature is -3oC (27oF) on the mountain. See Huangshan Weather.
There are 3 telphers (cableways with enclosed cars) to take the time and effort out of the middle part of the climb to the summits, and minibuses that will take you as far as the telpher stations. The prices for the 3 telphers (Yungu, Yuping, and Taiping) are the same. The one way price is 105 yuan per person. Every year during the low season from November till January of the next year, the three telphers will take turn to stop operation for annual maintenance.
| Temperature | Jan. | Feb. | Mar. | Apr. | May. | Jun. | Jul. | Aug. | Sep. | Oct. | Nov. | Dec. |
| --- | --- | --- | --- | --- | --- | --- | --- | --- | --- | --- | --- | --- |
| Average (°C or °F) | -3 or 27 | -2 or 29 | 3 or 37 | 8 or 46 | 12 or 53 | 15 or 59 | 18 or 64 | 17 or 63 | 14 or 57 | 9 or 48 | 4 or 39 | -1 or 31 |
| Highest (°C or °F) | 1 or 33 | 2 or 36 | 6 or 43 | 11 or 52 | 15 or 59 | 18 or 64 | 21 or 69 | 21 or 69 | 17 or 62 | 12 or 54 | 7 or 45 | 3 or 37 |
| Lowest (°C or °F) | -6 or 21 | -5 or 23 | -1 or 31 | 5 or 41 | 9 or 48 | 13 or 55 | 15 or 60 | 15 or 60 | 12 or 53 | 6 or 43 | 1 or 34 | -4 or 25 |
Footwear
Decent comfortable trainers with a cushioned sole (with a change of footwear in case they get soaked) should be sufficient in summer. Waterproof walking boots/ snow boots are recommended in the winter when there is likely to be snow. The steps may be treacherously slippery in the winter and some areas are restricted access for safety reasons.
What to Pack
Pack for mountain walking and a day or two's stay at mountain hotels. A day or two is all that should be needed to explore the mountain thoroughly. The rest (cases, etc.) should be left at a hotel in Huangshan City or at the bottom of the mountain. We recommend waterproofs, layers of warm clothes, a windproof lightweight layer, a change of clothes, high calorie snacks, plenty of drinks, a map for reference and a camera. In summer use sun protection as it is easy to get burnt on the mountain. Pack waterproof bags for anything that shouldn't get wet and put it all in a backpack. In winter dress for -10oC, plus wind-chill and snow.
Nearby Attractions
Tunxi Ancient Village
If you arrive in Huangshan City too late in the day to go to the mountains, there are decent hotels in the city and Tunxi. Tunxi is a town/district and a county adjacent to and effectively forming the south of the city of Huangshan. Tunxi, the old town in the centre of Huangshan City, is famous for ink production. Visitors can see a historic factory where ink tablets and seals are produced. A stroll down the main streets of Tunxi gives visitors the chance to take in the ancient architecture and maybe buy some tea or other local products from the shops that line the streets.
Hong Cun
Other attractions in Huangshan Prefecture include Hong Village (1.5 hours by bus from the city). Hong Cun, literally Spacious Village, is famous for being the set for Jiang Yimou's "Crouching Tiger, Hidden Dragon". It is a beautiful ancient village frequented by painters capturing the blend of water, willows and ancient architecture on canvass. Walking through the narrow streets one can visit many historic residences with antique furniture and beautifully carved wooden doors and archways.
The Tangyue Memorial Arches
There are also the Tangyue Memorial Arches (40 minutes from the city), the largest collection of these tall Chinese-style stone gateway and roof structures in the world.
Tachuan Village
Tachuan Village is considered to have one of the best autumn scenes in China. It boasts numerous ancient giant trees, such as Chinese tallow trees, maples and camphor tree. In Autumn, when the tree leaves turn multi-colored, creating a gorgeous sight, attracting many visitors and photographers.
Related Links
Questions and Answers About Yellow Mountain
Michelle
2012-12-07
Show Answer
Hi! I am in HangZhou right now and would like to climb HuangShan either the weekend of 14Dec or 21Dec. I would like to climb up then take the cable car down. Also, I would like to see the sunrise/sunset. What''s the best and cheapest way to do this? I have 3 days free (Friday to Sunday).Also could I fit in other places in this trip? If so how? (eg Zhuhai, Xidi or Chengkan)
Hangzhou is a modern city in a classic Chinese setting. The city hums with activities and an endless flow of traffic, signs of its place in the 21st century, while the beautiful West Lake lies peacefully at the heart of all commotion, soothing the senses.http://www.shenzhenmassagehot.com In eastern China, Hangzhou is the capital of Zhejiang Province and one of the seven capitals of ancient China. The city is also the southern end of the Beijing-Hangzhou Grand Canal, the longest canal ever built in the world. Find out more about the city's history which dates back 5,000 years, or immerse yourself in the cultural heritage by sitting back and relaxing with a cup of exquisite West Lake Longjing Tea. whenit replied on 2012-12-17
Julia Mackin
2012-10-25
Show Answer
Dear Huangshan Travel Guide,I am planning a trip to China for January, and am trying to pick where in the country I would like to visit. The Huangshan mountains look amazing, but I would also like to see a part of the great Wall, and possibly some temples (either Buddhist or Doaist) within 4 days. I am flying to Australia for the second part of my trip, and only have about 4 or 5 days in China. Are any of these other attractions by the Huangshan mountains? And if not, about how long would it take to get to Beijing from the mountains? Thank you!
Hi Julia, yes, there are some temples on Huangshan. You can also visit one of China's top 4 Buddist pilgrimages-Jiuhua Mountain, which is about 3hrs drive from Huangshan.
It is about 1,500km from Huangshan to Beijing, 2.5hrs by air.
We can arrange this tour for you. Please let me know how many people will there be in your group, and what kind of hotel you would like to book. Then we will send you a tentative itinerary, okay?
Whitney Liao replied on 2012-10-28
susan
2012-10-14
Show Answer
Hi, 3 of us are going to Mt Huangshan in Dec. and plan to stay in Beihai Hotel at summit. I heard Beihai can take only 2 adults in their room and cannot add extra bed. Will Beihai allow 3 of us to squeeze together in a single room? Also, do their dorm rooms have winter heating? Finally, do you do hotel booking and how much is a std room in Beihai in Dec with all taxes added in?
Hi Susan, Beihai Hotel in Huangshan allows 3 people squeeze in a single room, and they can add an extra bed.
Yes, their dorm rooms have winter heating, don't worry.
We can book the hotel for you. The standard room is CNY1,800/night, including an extra bed, breakfast & taxes.
Whitney Liao replied on 2012-10-15
Jaydin
2012-09-14
Show Answer
Hi, I am planning to visit/hike mount huangshan in end of January, travelling solo. With the dropping temperature (cold weather), is it advisable? Is there any tour guide whom I can hire to guide me?
Hi Jaydin, January is the coldest month of the year. The average temperature is 2.4 °C (27.6 °F) below zero, with minimum and maximum temperatures of –22 °C (–7.6 °F) and 7°C (19.4 °F), respectively. The average precipitation is 78.7 mm, but you can still enjoy the beautiful snow all around. If you need, we would like to arrange a Huangshan tour for you, with your own private guide. See more tour packages here: http://www.chinahighlights.com/huangshan/tours.htm If anything, please contact me at coco@chinahighlights.net. Regards, Coco Coco Yang replied on 2012-09-16
Raji Reddy
2012-06-04
Show Answer
We Two friends are planning to visit this famous yellow mountain huangshan. we start from nanchang city. we want to know, how many hotels are there on yellow mountain top? what is the average tarrif for double bedded room in june month? what is the right time to reach huangshan city, to reach the hotels on mountain without difficulty?
Hi Raji, Thank you for visiting our web site and your interest in our services. My name is Doris Huang. I am a travel advisor at China Highlights. It is my pleasure to assist you. There are many hotels on yellow mountain tops, and we recommend The Beihai Hotel, Shilin Hotel and The Baiyun Hotel. The prices of hotels on mountain tops are expensive, about 600CNY or higher for double bedded room in June. June is a shoulder season in China, there won't be too many tourists in Huangshan. It is suggested to avoid weekend to reach Huangshan city and the mountain. Besides the mountain, there is a beautiful place near Huangshan city called Hongcun Village, which was rated as the most beautiful village in China. We provide professional Huangshan and Hongcun Village tour (http://www.chinahighlights.com/huangshan/tours.htm), and I can tailor made a tour for you. If you are interested in it, please do not hesitate to contact me at doris@chinahighlights.com. Doris Huang replied on 2012-06-04
Hi Raji, Thank you for visiting our web site and your interest in our services. My name is Doris Huang. I am a travel advisor at China Highlights. It is my pleasure to assist you. There are many hotels on yellow mountain tops, and we recommend The Beihai Hotel, Shilin Hotel and The Baiyun Hotel. The prices of hotels on mountain tops are expensive, about 600CNY or higher for double bedded room in June. June is a shoulder season in China, there won't be too many tourists in Huangshan. It is suggested to avoid weekend to reach Huangshan city and the mountain. Besides the mountain, there is a beautiful place near Huangshan city called Hongcun Village, which was rated as the most beautiful village in China. We provide professional Huangshan and Hongcun Village tour (http://www.chinahighlights.com/huangshan/tours.htm), and I can tailor made a tour for you. If you are interested in it, please do not hesitate to contact me at doris@chinahighlights.com. Doris Huang replied on 2012-06-04
You might like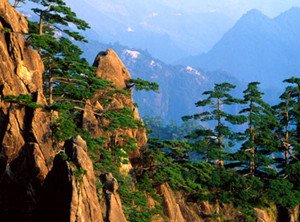 Photography Tips at the Yellow Mountains
China Highlights