Dates to Avoid When Planning a China Tour in 2013/2014
If you are planning a 2013 China tour some dates that are useful to know are dates to avoid, such as "Golden Week" and other times when flights to Asia and within China are very expensive. Here is the lowdown (ordered by the size) to help you plan your vacation.
Tourist Peak 1: the "Golden Week" of National Day Holiday
Period: September 20 – October 10 in 2013; September 29 - October 10 in 2014
Almost all Chinese people will have a seven-day holiday at the beginning of October, because of the celebration of Chinese National Day. Generally speaking most Chinese people will take this government-given opportunity to travel to domestic cities, causing crowds everywhere and very busy traffic. Hotel and transport prices are increased, leading to high-budget travel during this period.
In 2013 the tourist peak of Chinese National Holiday will last from September 23 to October 14. China Highlights suggests you avoid this period when planning a tour of China in 2013 (and consider avioding a similar period in future years).
With crowds everywhere, traffic will be very busy, and you will spend longer on the road. Booking of hotels and flights can be very difficult (early confirmation is highly recommended if you decide to travel during this period). Hotels are much more expensive. You may need to wait in line for about one hour to enter the popular attractions, and may need to wait for a long time at restaurants. Traveling during this period is a matter needing thorough preparation.
You might notice that the National Day ends at October 7, but we include the following week in this peak period. The transport networks are most crowded during the period from September 23 to October 7, though they are less crowded in the week following "the Golden Week", when hotels charge peak prices.
Also read Top Places to Escape the "Golden Week" Crowds.
Tourist Peak 2: Labor Day Holiday

Period: April 26 – May 4 in 2013; April 28 - May 4 in 2014
As with Chinese National Day holiday, the Labor Day holiday period should be avoided when planning a tour of China in 2013 (and consider avoiding a similar period in future years).
Though the holiday only lasts three days (from April 29 to May 1 in 2013, from May 1 to May 3 in 2014), the tourist peak will last from April 26 to May 4. The crowds at attractions, high travel costs, long waiting times, and busy transportation during this period may make your tour to China frustrating.
The Spring Festival Rush with Congested Transportation
Period: January 26 – March 6 in 2013, January 16 - February 24 in 2014
In China there is a period of time with congested transportation everywhere, especially in Beijing, Shanghai, Guangzhou, Shenzhen, and other big tourist cities — this is the Spring Festival rush.
The Spring Festival rush lasts 40 days, and in 2013 it lasts from January 26 to March 6. However, there are five days that are recommended for traveling between domestic cities during these 40 days: the first five days of the new year (February 10 – 14 in 2013). During these days, most Chinese people will stay at home for family time and the Spring Festival celebration, which lightens the pressure on transportation and presents you with possiblely easier-than-usual travel conditions. Remember that cheap flight tickets are available during these five days!
In 2013 one of the most congested period on China's transport will be January 26 – February 8, when people are homeward bound. Another busy time will be February 15 – March 6, when millions of migrant workers and college students rush back to their work places and colleges. So traveling in China during these periods is likely to be challenge.
Possible Closure of Tibet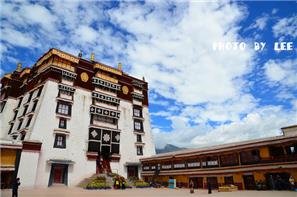 Period: Februay 9 – March 31 in 2013, March in 2014
According to past years' trends, Tibet is likely to be closed to foreign travelers during the Tibetan New Year period. In 2012, the first day of Tibetan New Year fell on February 22, and Tibet was closed from February 20 to March 31 (check out the news). In 2013, the first day of Tibetan New Year is February 11, so it is forecasted that Tibet will be unavailable to foreign travelers from February 9 to March 31.
Check out Top China Tours in 2014
Other Useful Articles

China Highlights
Questions and Answers About Dates to Avoid When Planning a China Tour in 2013/2014
John Murray
2014-01-08
Show Answer
Do you provide straightforward transfers between the cruise ship docks and Shanghai hotels, we arrive in Shanghai by cruise ship mid October this year?
Hi John, yes, we are happy to offer you this service. Could you let me know the number of people in your group, the exact date you will arrive in Shanghai and your hotel name or address, please? I will send you the quotation after your further information, okay? Thanks, Whitney Whitney Liao replied on 2014-01-12
Mia
2013-05-30
Show Answer
Where should we go? We are a canadian family travelling light and inexpensively. We have 10 days between July 1-10th to go somewhere. We will be in HK on the 1st and want to be in Beijing to meet friends approximately July 10th. We used to live in China in the 80''s and have done most manor tourist destinations in China. We still speak some Mandarin. My daughters 10, 15 have never been to China. We would prefer some smaller, charming, cultural or scenic experiences. We are fit and can hike, etc, but being Canadian we are rather afraid of the heat. Any suggestions for our 10 day itinerary?
Hi Mia, is your time fixed or can be changed? Beijing and Hong Kong are both very hot in July. Is it okay for you? If your time is fixed, we will arrange some places not so hot for you. If it can be shifted to late September or October, then it would be perfect.
Whitney Liao replied on 2013-06-03
Evelyn
2013-05-25
Show Answer
A group of 4- 10 friends are interested in visiting the Harbin Ice Festival next year. We are also interested in visiting Shanghai at the same time. When would be the best time to go avoiding the heaviest crowds and still see the Festival? Can you put together an itinerary with Shanghai as the base city? Please include cost of airfare from LAX. Thank you in advance for your assistance.
Hi Evelyn, no problem to put the itinerary together. What kind of hotel would you like to stay in: 3/4/5 star? How long will you stay in China, please?
Whitney Liao replied on 2013-05-28
Maureen grimbeek
2013-04-25
Show Answer
I plan to arrive Hong Kong 17th leave 19th want to vist Longhorn Miao mountain village near Guiyang and then onto Guilin, any suggstions? I travel alone, dont want 5* accomodation I am a "backpacker" type of traveller. ??
Hi Maureen, you can fly to Guilin from HK, after the tour in Guilin, take train or air to Guiyang. When would you like to start the tour, please? Do you need us to propose an itinerary for you? How long will you stay in China? Besides these places, any other places or attractions you would like to visit?
Whitney Liao replied on 2013-04-25
h chandrasekhar
2013-04-21
Show Answer
want to attend a trade fair at GANGZHOU .it will be my firsrt trip to china, if i come now. unable to decide whether to come in peak 2 time during labour day period or shall i come to next fair at jinjiang so that i can plan in advance to visit the nearby places too with my spouse.pl advise. this is chandrasekhar.i have not even booked tickets and accommodation now for now and fair dates from may1-5.
Hi Chandrasekhar, if there is no time constraint, I suggest that you avoid the Labor Day holiday, because it is really crowded.
We are a travel agency and have been in this field since 1959. We are specializing in private tours. If you need any tour service, please feel free to contact me.
Whitney Liao replied on 2013-04-22
April Offer $25 Coupon
Send your inquiry before Apr. 30, 2014, and we will email you a $25 coupon.
The coupon is valid till Dec. 31, 2014, for paying tour packages worth $250 or up.
The coupon cannot be used for paying flight tickets, train tickets, hotel rooms and day trips.
Travel Advice or Question? Ask us here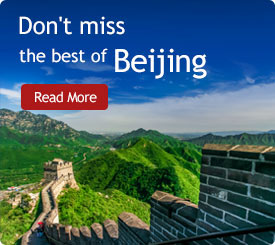 The Most Popular Articles
The Latest Travel Articles