China Travel Checklist
What to bring with you while traveling to China? Take a look at our China Travel Checklist which could give you the guidance.
Read senior travelers, women travelers, students travelers, and traveling with kids for more helpful tips.
Home Checklist
Arrange for pet and plant care
Stop routine deliveries
Make your home seem lived-in while away by
putting lights and a radio on timers
Turn down thermostat
Leave keys, a copytravel itinerary and your
contact information to family or friends
Lock windows, garage, and doors
Before you Leave
Guide books and maps
Passport and visa(s)
Foreign currency of your destination country
Credit cards
Travelers checks or ATM card
Insurance: Trip Cancellation/Medical
Personal Identification
Photocopies of documentation
Birth Certificate (if necessary)
Marriage License (if necessary)
Basic Essentials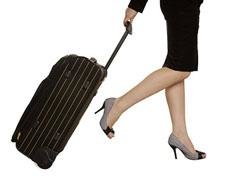 Appropriate Luggage
Luggage Locks & ID Tags (Locks are needed for checked baggage when flying inside China)
Appropriate Clothing
Comfortable Footwear
Rain Gear
Camera or Video, with batteries and charger
Small Flashlight
Small Binoculars
Sun Protection (Hats, Sunscreen and Sunglasses)
Reading Materials
Leisure facilities (PSP, Media Player)
Ziplock Plastic Bags
Contact List with information of your travel advisor, tour guide, embassy, as well as your family and friends.
Toiletries
Comb/Brush
Toothbrush/Paste
Dental Floss
Shampoo
Blow Dryer
Deodorant
Lotions/Creams
Cologne Water
Lipbalm
Towelettes
Shaver and Shaving Cream
Towel/Washcloth
Medication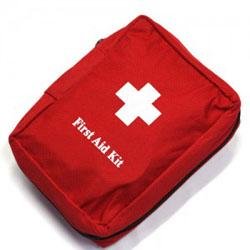 First Aid Kit
Aspirin/Pain Reliever
Diarrhea Medicine
Laxative
Insect Repellent
Contact Lens Preparations
Antibiotic Ointment
Alcohol Wipes
Motion Sickness Medicine
Personal Hygiene Items
Personal Prescriptions
Medical Record (If necessary)
Contact Information of Doctor or Medical Advisor

China Highlights
Questions and Answers About China Travel Checklist
SophieG
2013-07-28
Show Answer
Hello, I am visiting southern china in september, and I need to find out the easiest form of transport between Shenzhen railway station and Da wang cultural highland located on Wand Tong road, Luohu district. I''ll be travelling often between these two locations so any advice you can give on transport and cost is greatly appreciated!
Dear SophieG, It is about 12 km from the railway station to Da wang cultural highland. The convenient way is to take a taxi, it takes about half an hour and it costs about CNY40-50/US$6.5-8 per car. You also could take Luobao line subway(罗宝线)from Luohu station(罗湖站) to Guomao station(国贸站), then take No. 306 bus from Jinguanghua square station(金光华广场站) to Shawan station(沙湾检查站) where is about 750 meters from Da wang cultural highland. At last go to Da wang cultural highland on foot. It takes about one hour at least. Lussie Lu replied on 2013-07-29
P. K. Kundu
2013-05-21
Show Answer
Trip to Chongqing from Dhaka Bangladesh via CAN (Guangzhou) and Kuala Lumpur, Malaysia. How could I get on the Hotel, Chongqing, Sheraton from the airport while arriving at 21:50 Hrs by CZ Flight? And how could I get my food with low-cost shopping?
Dear P. K. Kundu, It is about 28 km from the airport to the Hotel. You could take a shuttle bus to Shangqing temple(上清寺), then take a taxi to get to the hotel(about 10-15 minutes). You also could take a taxi from the airport to the hotel directly, it takes about 50 minutes and the costs is about CNY150/US$25. Around the hotel, you could find many lcoal restaurants, but you arrive there so late, I am afraid that the restaurants are closed. You'd better have some food around the airport or take some snacks by yourself. Lussie Lu replied on 2013-05-21
Barbara
2013-03-09
Show Answer
bejiing shanhai xian yangsee river clothing??
What is your starting date and route, please?
Whitney Liao replied on 2013-03-11
Drew
2013-01-25
Show Answer
Hello - I am an American moving to China in February. I am going to a doctor and nurse before I leave for a health screening so that my insurance company is up to date with my health. Will I need to take any kind of shots before traveling to China?
Hi Drew, yes, it is suggested that you take another kind of insurance before traveling to China. Whitney Liao replied on 2013-01-28
Mai
2013-01-22
Show Answer
I''m a woman travelling alone to Shanghai in March. From the airport, I need to get to my hotel in Pudong. Which is the safest and best way to get to my hotel? Thank you for any info.
Hi Mai, you can take a taxi to get to your hotel. We also have private transfer from the airport to your hotel. The price is higher than the taxi. However, our service includes an English speaking tour guide besides the car and driver. It is completely safe, no matter when you'll arrive.
Whitney Liao replied on 2013-01-22
April Offer $25 Coupon
Send your inquiry before Apr. 30, 2014, and we will email you a $25 coupon.
The coupon is valid till Dec. 31, 2014, for paying tour packages worth $250 or up.
The coupon cannot be used for paying flight tickets, train tickets, hotel rooms and day trips.
Travel Advice or Question? Ask us here