Top Things to Do in Xi'an
Xi'an has plenty of quality attractions besides the most famous Terracotta Warriors, and here are the top things to do in Xi'an based on our selection, our customers' feedback and recommendations on unbiased websites like Trip Advisor and Lonely Planet.
Taking a private tour with a knowledgeable tour guide and private transfer will make your journey hassle-free and help you learn about the splendid history and culture of Xi'an. Our Xi'an tours include some of the top things to do, and our experienced travel advisors are ready to customize a Xi'an tour based on your requirements.
Terracotta Warriors and Horses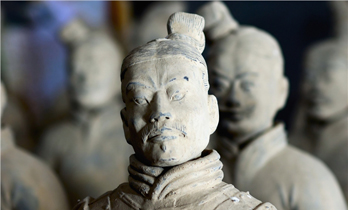 Discovered accidentally in 1974, the Terracotta army of over 7,000 soldiers, horses and chariots in full battle array has been guarding Emperor Qin's tomb since 210BC.
Hanyang Mausoleum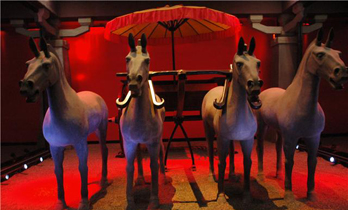 The figurines here demonstrate the imperial and folk life of the Han Dynasty. What makes it unique is its underground exhibition hall, where visitors can stand on and see through the glass flour to watch workers do their job.
Biking/Strolling along the City Wall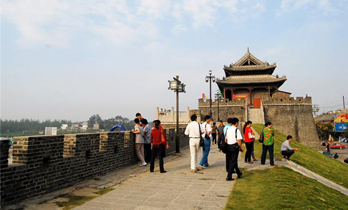 This massive city wall is the landmark of Xi'an, standing over 700 years guarding the inner city. Walking or biking on the city wall for a nice view of the city.
Big Wild Goose Pagoda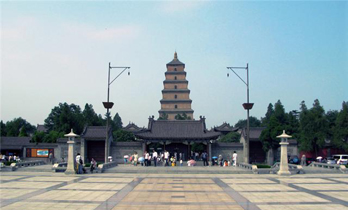 Big Wild Goose Pagoda is one of the most famous Buddhist pagodas in China, built to store precious Buddhist scriptures. The temple at its foot is also worth exploring.
Shaanxi History Museum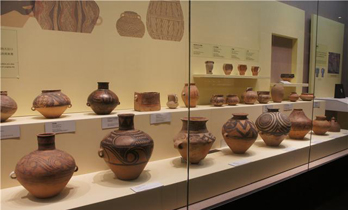 Shaanxi Provincial Museum and China's Capital Museum in Beijing are the two largest historical museums in China. The museum is dedicated to historical items unearthed from the region.
Food and Souvenir at Muslim Quarter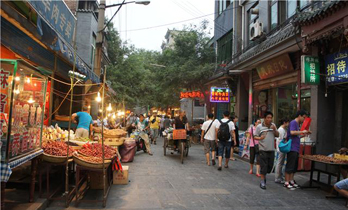 The Muslim Quarter is a fantastic place to wonder. All shops and restaurants in the street are operated by Muslims. The stalls lines the narrow alleys sell almost everything you can expect.
Imperial Show and Dumpling Banquet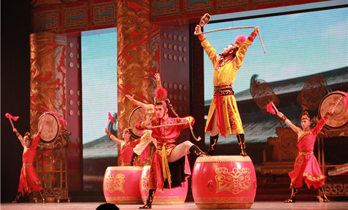 The show represents the palace singing and dancing in the Tang Dynasty (618–907), when Xi'an was the capital of China. You can relish delicious dumplings while enjoying the show.
Learn Dumpling Making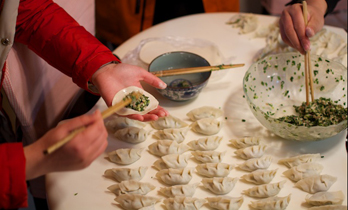 Dumplings are a staple food of Xi'an and North China. The teacher will demonstrate various dumplings, share some basic skills of dumpling making, and you will enjoy the fruits of your labor.
Questions and Answers About Top Things to Do in Xi'an
Aine O''BF
2012-10-20
Show Answer
Hi, I went on a trip to Xian in 1981 and stayed in a lovely hotel was was a former palace. I am returning this year and wonder if it is still a hotel? I don''t remember the name but there was a lovely lake in the grounds.
Hi Aine O'BF,
I'm sorry that I can not find the hotel as you mention since it is a long history. The Hotel might be relocated or closed down. Even though Xian is a history city, it has turned to be a developed city in mid China now. Here I would like to recommend you the Shanxi Wen Yuan Hotel with a big garden in front of the hotel. Some famous attractions like Bell and Drum Towers, the Giant Wild Goose Pagoda, the Great Mosque of Xi'an are around it. Please click here to see more details: http://www.chinahighlights.com/hotel/xian-hotels/shanxi-wenyuan-hotel.htm
Christy Luo replied on 2012-10-21
April Offer $25 Coupon
Send your inquiry before Apr. 30, 2014, and we will email you a $25 coupon.
The coupon is valid till Dec. 31, 2014, for paying tour packages worth $250 or up.
The coupon cannot be used for paying flight tickets, train tickets, hotel rooms and day trips.
Travel Advice or Question? Ask us here
You might like

The Most Popular Night Markets in Xi'an

China Highlights
Xi'an Travel Guide