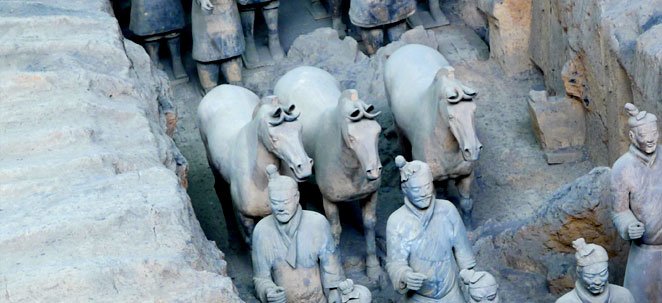 Itinerary
Hotel to Train Station Transfer (Beijing); Beijing to Xi'an Overnight train, Train No. Z19 (Beijing West Railway Station Railway Station - Xian Railway Station) Dep 19:57 - Arr 07:50.
Day 2:
The Terracotta Worriors and Ancient City Wall Tour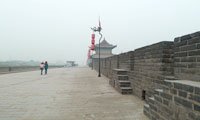 The Terracotta Warriors and Horses (2 hours): Discovered accidentally in 1974, this incredible army of over 7000 soldiers, archers, horses and chariots in full battle array has guarded Emperor Qin's tomb since 210BC. Each figure is unique, and the painstaking repair and excavation continues in 3 pits which are protected inside huge hangars. 1.5 hours from Xian, there is also an excellent museum and film about the history of the vaults. Photos (no flash) are allowed. Wear comfortable walking shoes.
Xian City Wall with Bicycle (1.5 hours): The walls, ramparts, gates and watchtowers form one of the oldest and most complete city defenses still around. Built in the 13th century on the foundations of the original Tang Forbidden City surrounding the city centre, it is a major landmark, and the best preserved, as well as the oldest and largest of the city defense systems in China. We operate this with bicycle. If the weather is not good for biking on the city wall, we will substitute a visit to the Bell Tower. Your guide will be very glad to take you the Bell Tower after you have been to look at the city wall.
Day 3:
The Shaanxi History Museum, Big Wild Goose Pagoda, and Great Mosque Tour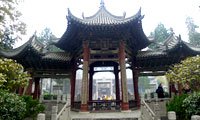 Shaanxi History Museum (1.5 hours): The history of Shaanxi is said to be the history of China, and this museum is quite simply one of the nation's best. Four major galleries in large, Tang-style buildings house a vast and impressive collection, beautifully displayed. Most of the item labels are in English, although some other information on the exhibitions is not, but your guide can help here. Wear comfortable walking shoes.
Big Wild Goose Pagoda (1 hour): A major Buddhist site, the simple, elegant brick Pagoda stands in the grounds of the attractive Da Ci'en Temple. The Pagoda was built in the 7th century to house the Buddhist materials that Xuanzang (Tripitaka) brought back from his epic journey to India. The Temple complex has several large halls with some great Buddhist statues and murals.
Great Mosque (1 hour): In the heart of Xian's Muslim quarter, close to the city centre, this is one of the largest Islamic mosques in China. Remarkable for the combination of Chinese architecture with Islamic practice, the courtyards align from east to west facing Mecca. The pavilions, halls and gateways are wonderfully decorated, and this is an active place of worship for the Hui descendants of Silk Road traders and travelers.