Hangzhou Weather in July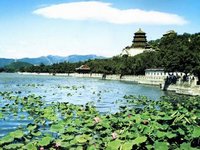 July is the hottest and wettest month in Hangzhou. The average temperature is about 33 °C (91 °F), but there are a few days with extreme high temperatures of around 35 °C (95 °F), or higher. The city and the surrounding area are occasionally hit by typhoons, so keep a watch on the latest weather forecast when traveling.
Bring summer clothes such as shorts and rain gear.
July is in the peak travel season. See China Highlights' Hangzhou tours.
Hangzhou Climate Information by Month
You might like

Free Things to Do in and around Hangzhou

China Highlights
Planning a trip? Ask us here 800-2682918 (USA & CA)
86-773-2831999 (Int'l)
Q:
jo
Asked on 2011-06-12
Reply
Hi, wish to find out july weather in Hangzhou between 5-15. I heard it can hit 32C and it is raining seasons too. Is this true? Any problem getting a cab or other transportation from airtport to city after 11pm?thx.
Dear Jo, Based on the former data, the temperature in July is about 25-33°C and it usually rains. You can check the new information on this website before you leave to Hangzhou. Click here: http://www.weather.com.cn/en/weather/101210101.shtml You can take a taxi or a shuttle bus to the centre of the city at the airport even though you will arrive at the airport so late. You can check more details about the taxi and the shuttle on the website: http://www.hzairport.com/en/bus.aspx If you need to travel to Hangzhou or any other cities, please feel free to contact me. I am glad to arrange an itinerary for you. My e-mail address is lussie@chinahighlilghts.com Lussie Lu Replied on 2011-06-13
Hangzhou Travel Guide