China in Summer
There is definitely something about China's hot, sultry summer that adds some romance to the day and night. In this, the tourist peak season with numbers boosted by student holidays, all China is travel-able including the remotest regions of Tibet and the northwest.
Summer Weather in China
The weather varies between month and region, but most places get above 30 °C daily. Mountain areas can be significantly cooler. A rainy season with typhoons and flooding occurs across eastern and southern China from May to August, though this seldom affects tours. The further northwest you go the drier it is, making Beijing, Xi'an, and the Silk Road a good drier summer route.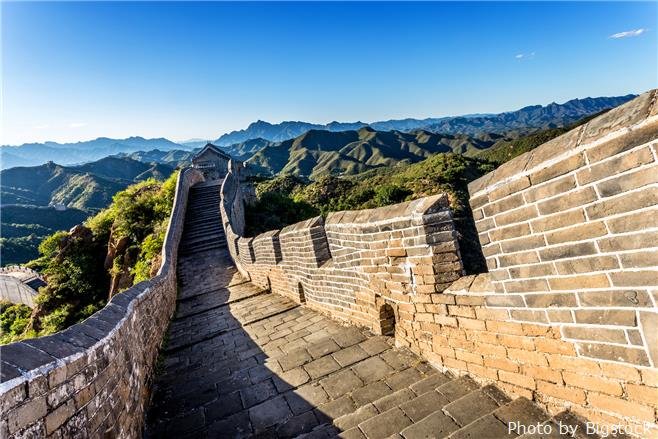 Enjoy China's Beaches in Summer
The small town of Xiamen has very good beaches in a quiet atmosphere. The beaches are directly across from Taiwan. Seafood lovers and sun worshipers will be very happy here.
Beer lovers will want to check out Qingdao, which is a city famous for its beer. There are nice beaches nearby to enjoy. It too, is a smallish, land-back city.
Sanya, a city that sits on the South China Sea is full of five-star beach resorts. Hong Kong also has some great popular and secluded beaches.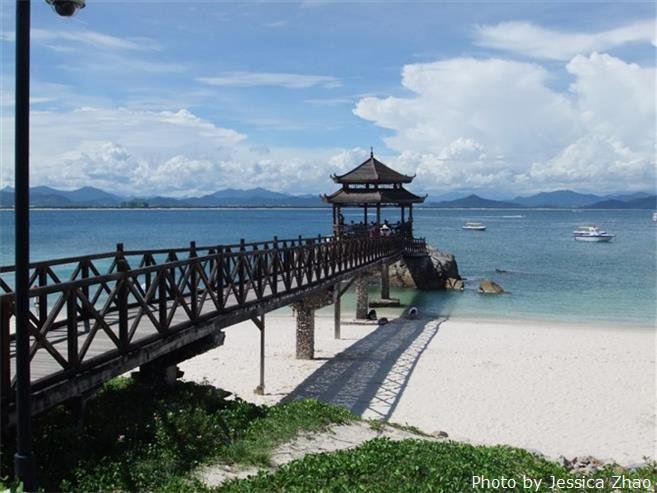 Mountains and Nature in China
The geography of China is as varied as its weather. Sichuan Province's, Jiuzhaigou national park is a good alternative to Tibet in the event of access restictions. There are lush green forests and crystal clear lakes. Mountain areas are popular with nature lovers in China's summer.
China's Cities in Summer
For those who prefer temperatures that are milder, Kunming is a good choice. Situated in Southwest China, it is rich in minority culture. It is known as the "Spring City" because it has moderate fresh weather all year.
Lhasa in Tibet is another city with more moderate summers. Summer is the best time to experience Tibetan and other minorities' festivals.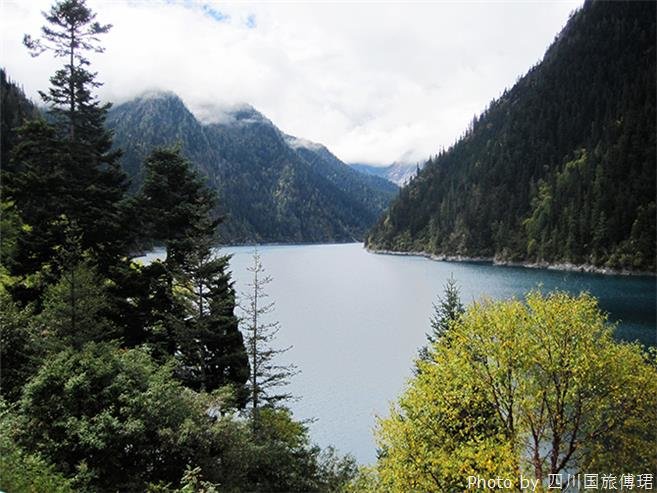 Top Summer Resorts
1. Yangtze Cruises
Leisure travel is increasing in popularity in the world tourism market as our society gallops forward. A Yangtze River Cruise is the embodiment of leisure travel, thanks to its slow pace and relaxing ambiance. Leisure travel not only yields the physical benefits of relaxing the body, but promote a feeling of self-accomplishment by enriching one's knowledge and experiences.
Read more about Yangtze Cruises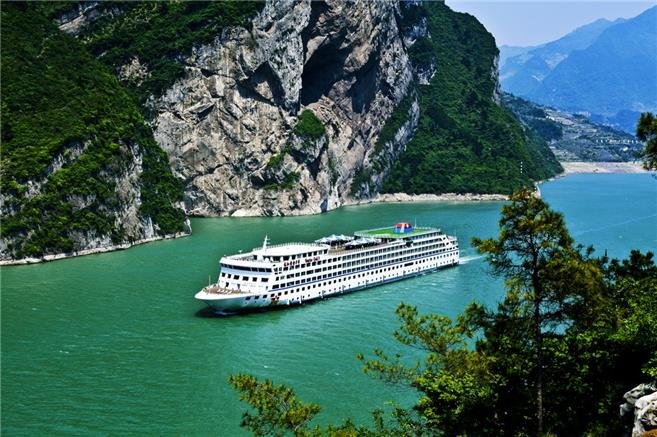 2. Mountain Emei — a Heaven of Buddhism Culture

Mountain Emei in Sichuan Province in Southwest China is one of the most well-known summer destinations in China thanks to its pleasant weather, congenial atmosphere, the inspiring natural scenery and the influence of the Buddhist culture. The mountain is characterized by lofty ancient trees, impressive waterfalls, pristine brooks and numerous Buddhist temples.
Mountain Emei is noted for considerable weather differences between various spots on the mountain. A 14 centigrade degree difference in temperature has been reported between the foot of mountain and its peak. Read more about Mt.Emei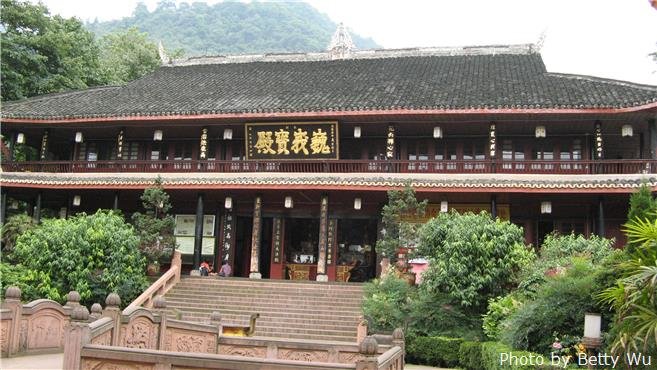 3. Guiyang — an Enclave of Coolness
Guiyang in southwest China has been gradually thrust into tourist limelight as the best city in China to escape summer heat. In 2006 Guiyang had the distinction of being chosen as the best summer destination in China. But the result does little justice to the city's pleasant summer weather condition and unique charm.
While the vast majority of China has very hot summers, Guiyang is an enclave of coolness where a thin quilt is even needed during the night time. The city is situated on the Yunnan-Guizhou highland with low latitude and the average temperature from June to August is approximately 23 centigrade degree. Read more about Guiyang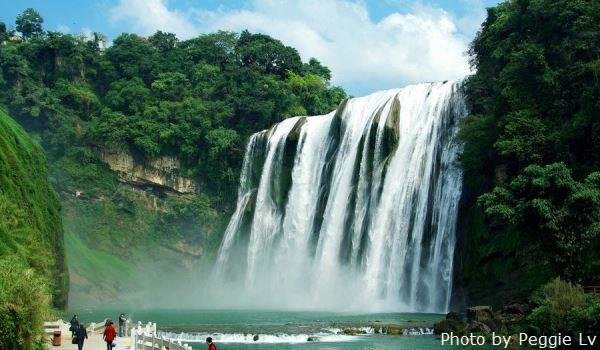 4. Zhangjiajie — a Surreal World
Zhangjiajie, a rising tourist destination in west Hunan province in central China and is a surreal world. A land of sandstone pillars towering above mist-shrouded ravines, pristine waters gently flowing under dense forests, rapids thundering, birds singing and animals leaping, that's Zhangjiajie.
Zhangjiajie is famous worldwide, for its pristine national scenery and the government's proactive policy on tourist infrastructure construction in recent years has boosted the region's tourist industry. Zhangjiajie's main tourist draw is the Wulingyuan Scenic Area, which was added to the UNESCO World Heritage list for its lush vegetation. More about Zhangjiajie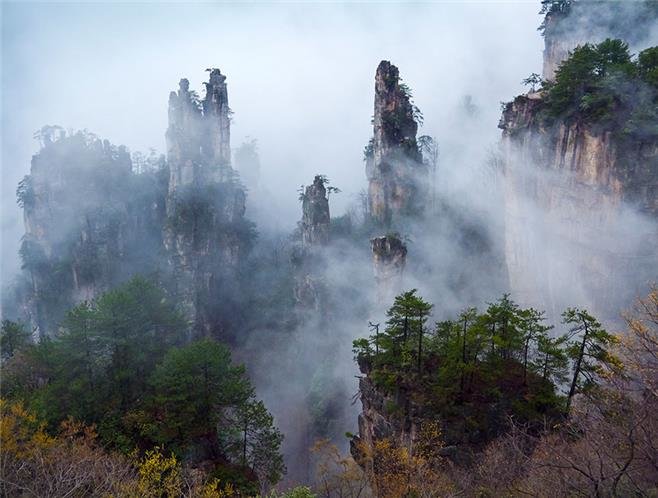 5. Chengde Summer Palace — Imperial Hideaway
Chengde Summer Palace, also called Hot River Palace is located in the north of Chengde city and is where emperors from China ancient Qing dynasty spent their summers to escape the summer heat in Beijing.
The palace was built during early 18th century during the reign of Emperor Qianlong with an effort of more than 90 years to compete. It contains emperor's residential buildings, royal gardens and some magnificent temples.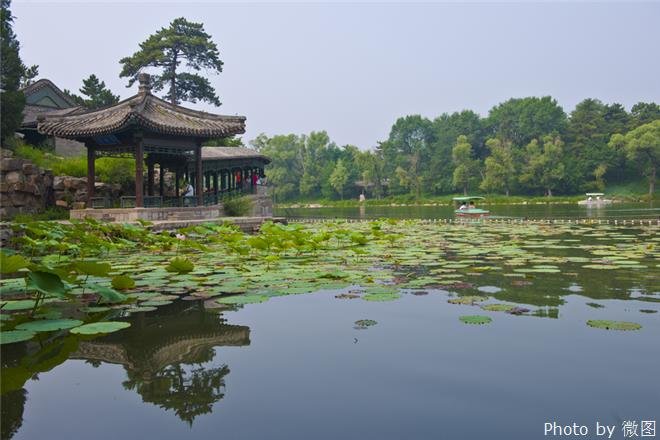 Summer Tours
See our summer tours for the best of China in this season, or take advantage of our specialist tailor-made tour service.
Related Links

China Highlights
Questions and Answers About China in Summer
April Offer $25 Coupon
Send your inquiry before Apr. 30, 2014, and we will email you a $25 coupon.
The coupon is valid till Dec. 31, 2014, for paying tour packages worth $250 or up.
The coupon cannot be used for paying flight tickets, train tickets, hotel rooms and day trips.
Travel Advice or Question? Ask us here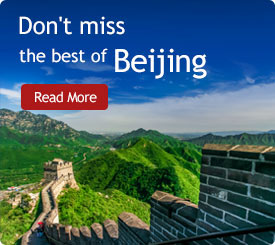 The Most Popular Articles