Tunxi Old Street
Tunxi Old Street appeared to accompany the development of Hui businessmen. Early in the 1920s and 1930s, the large commercial port of HU (Shanghai) and Hang (Hangzhou) flourished for a period.
Tunxi Old Street is 1.5 kilometers long and 7 meters wide, and it is lined on both sides by long lines of shops. The shops are all made of brick and wood and have double floors. These structures, in Huizhou style, overflow with strong archaic charm. Although the shops on Tunxi Old Street are not very large, they are deep, allowing for a shop in the front and a workshop, a storehouse, or a home in the back.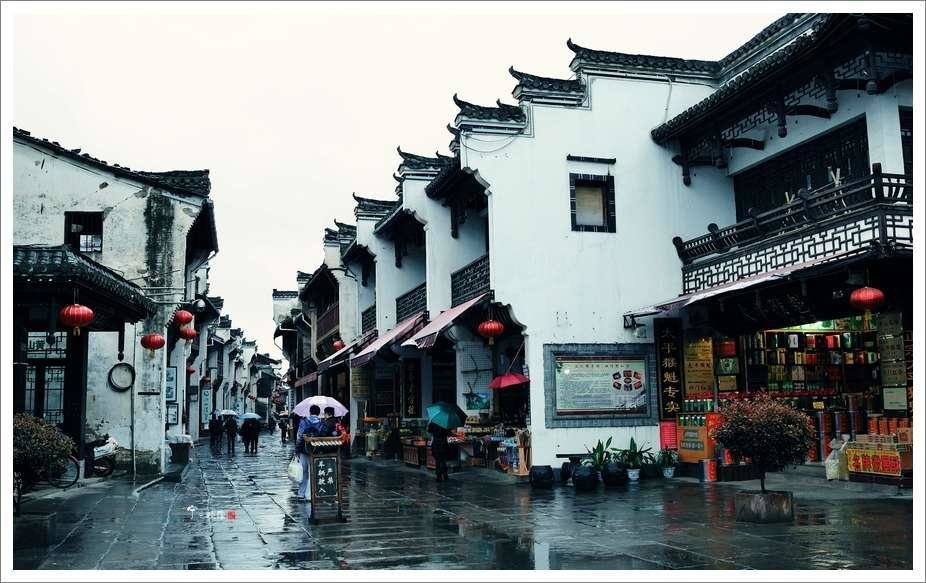 Tunxi Old Street
Many old and famous shops sit on Tunxi Old Street. The Tongderen was a Chinese traditional medicine shop established in the second year of the Tongzhi Period of the Qing Dynasty, and has a history of over 120 years. Qimen black tea and Tunxi green tea, famous throughout the world, are mostly distributed in Tunxi. A variety of Anhui ink sticks and Sehxian ink stones, "Huizhou Four Carvings" products (brick, wood, stone, and bamboo), Chinese paintings in the Anhui style, prints, rubbings from stone inscriptions, Goldstone seal cuttings, Chinese pot gardening, and root carvings can also be found here and there on Tunxi Old Street. The old Huizhou culture also shows its charming spirit on this street, regarded as an art gallery of excellent national culture. The charm of Tunxi Old Street also attracts movie makers. To date, over 100 movies have been shot here, and movie insiders regard the street as a live "Qingming Shang He Tu" (a famous picture).
Tunxi Old Street has become a distribution center for tourist goods. People can buy the best tourist souvenirs in all styles and at the most reasonable prices. If you go to Hangshan and have a chance to visit Tunxi, you must visit the old street.
Questions and Answers About Tunxi Old Street
April Offer $25 Coupon
Send your inquiry before Apr. 30, 2014, and we will email you a $25 coupon.
The coupon is valid till Dec. 31, 2014, for paying tour packages worth $250 or up.
The coupon cannot be used for paying flight tickets, train tickets, hotel rooms and day trips.
Travel Advice or Question? Ask us here
You might like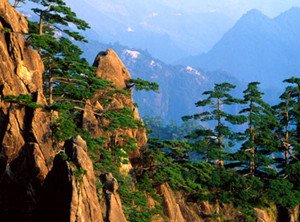 Photography Tips at the Yellow Mountains

China Highlights
Huangshan Travel Guide
Huangshan Top Attractions