Huangshan Weather in July
July is the hottest month of the year, but its average temperature of 20 °C (68 °F) is relatively low compared with other places. The average precipitation decreases to 335.2 mm, but it still rains a lot this month.
T-shirts and shorts are suitable down the mountain. If you want to climb the mountain, bring a light jacket to protect yourself from the wind. Also be sure to use sunscreen.
The mountain is a good place for escaping the summer heat. While standing on the pine tree-covered mountain, enjoy the beautiful flowers, strangely shaped stones, and hot springs. See our Huangshan Tours.
Huangshan Climate Information by Month
You might like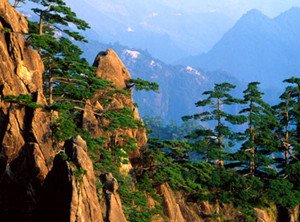 Photography Tips at the Yellow Mountains

China Highlights
Huangshan Travel Guide