Huangshan Weather in November
November is very cold, with an average temperature of 4 °C (39 °F), and the lows go below zero. It will be snowy and rainy in the middle of the month.
If you plan to visit Yellow Mountain, wear thick sweaters or cotton dresses with a thick outer coat. Don't forget your gloves, long and thick stockings, and a hat to keep you warm.
In November, the Huangshan International Tourism Festival is held here, offering a great many activities and cultural specialties. When climbing the mountain, you'll be able to see the beautiful white snow covering. If you are lucky enough, you'll also get to enjoy the spectacular sea of clouds surrounding the snow-covered mountain. See our Huangshan Tours.
Huangshan Climate Information by Month
You might like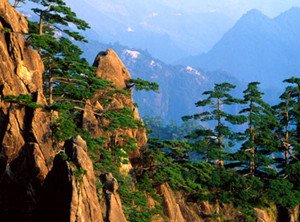 Photography Tips at the Yellow Mountains

China Highlights
Huangshan Travel Guide