Top Things to Do in Chengdu
Chengdu is one of the historic cities in China as well as the hometown of giant pandas. It has a long history of 2300 years, and enjoys the title of "the land of abundance". Nowadays, Chengdu has become a tourist city with rich culture. See 5-day Chengdu Tours for ways to take in all the top sights and activities in Chengdu.
1. Watch Giant Pandas and Join the Panda Keeper Program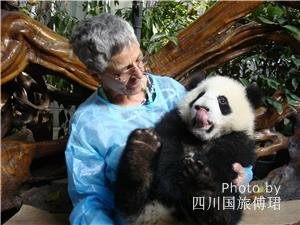 Giant pandas are called living fossil by zoologists. Chengdu is the hometown of giant pandas. Bifengxia Panda Base offers panda keeping programs where participants can help take care of the pandas.
2. Watch Magical Face Changing
Sichuan opera is one kind of opera drama, and opera masks are the most important component element in Sichuan opera. Magical face changing is a visible stunt used to express the character's invisible mood in Sichuan Opera. Magical face changing should not be missed when enjoying Sichuan opera.
3. Visit the Leshan Giant Buddha
The Leshan Giant Buddha is the largest stone seated Maitreya in the world at 71 meters (233 ft) high and 24 meters (79 ft) wide. As the local saying goes, "The Mountain is a Buddha, the Buddha is a Mountain". The Leshan Giant Buddha has been included on the World Heritage List.
4. Visit Historic Sites
Chengdu is a city with a splendid history. There are many historic sites showing the long history and the rich culture of Chengdu, and the religious culture of Taoism.
5. Visit Mout E'mei
Mount E'mei is one of the four famous Buddhist mountains of China. It is one of the most well-known summer destinations in China thanks to its scenery and cultural and religious attraction.
6. Relish Chuan Cuisine
Chuan cuisine is one of the most popular cuisines in all of China, and it is famous for its spicy-hot flavors, fragrant and various dishes. Dry-braising and dry-stewing are two special cooking methods particular in Chuan cuisine. Visitors can relish local dishes and snacks at Jinli Old Street.
7. Onward Tours
There are many great tourist destinations near Chengdu City. Visitors can take some onward tours after finishing a tour of Chengdu.
Jiuzhaigou
: Jiuzhaigou means 'Valley of the Nine Villages. Honored as "the fairy-tale world", scenery there is so beautiful that it can take your breath away.
The Three Gorges
: Transportation between Chengdu and
Chongqing
is very convenient. The
Yangtze River
Three Gorges are the most scenic section of the navigable reaches of the Yangtze. They form a series of natural and cultural attractions on a Yangtze cruise between Chongqing and Yichang on the middle reaches of the Yangtze.
- Top - or Chengdu Travel Guide
Questions and Answers About Top Things to Do in Chengdu
Michael Loh
2013-05-27
Show Answer
Ni Hao Lynn, is it a nice period to visit Chengdu, Jiuzhaigou around last week of april. Kindly advise with other comment if possible. Thanks & Regards. Michael Loh
Dear Michael, In the end of April, the average temperature in Chengdu will 16-27℃(60.8-80.6℉), it is suitable for wearing the shirts. In Jiuzhaigou, it will be colder than in Chengdu, you could take a coat. Sometimes it will be rainy, but not heavily, you'd better take an umbrella. The scenery is beautiful during that peroid, you could visit there during that time. Lussie Lu replied on 2013-05-28
April Offer $25 Coupon
Send your inquiry before Apr. 30, 2014, and we will email you a $25 coupon.
The coupon is valid till Dec. 31, 2014, for paying tour packages worth $250 or up.
The coupon cannot be used for paying flight tickets, train tickets, hotel rooms and day trips.
Travel Advice or Question? Ask us here

China Highlights
Chengdu Travel Guide