Suzhou Map
Our Suzhou maps include an area map of Suzhou and a Google Maps window with the city center pinned for you to conveniently scroll around and zoom in and out.
Other City Maps
View Suzhou details on Google map
1904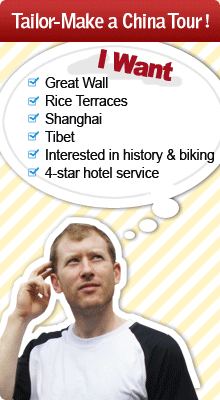 Questions and Answers About Suzhou Map
ibrahim keyif
2013-10-06
Show Answer
how can I go and what is the distance between guangzhou to suzhou?
Hi Ibrahim Keyif,
Greetings from Cecilia at China Highlights Travel.
It is almost 1500KM between Guangzhou and Suzhou, since there is no airport in Suzhou, so you can get there by train.
A: Take only train K528 (Guangzhou to Suzhou), it will take 21h35m.
B: Take a train from Guangzhou to Shanghai first( it will take 16h to 22h by different train), and take bullet/high speed train from Suzhou to Shanghai(it will take half an hour).
Hope it helps.
Cecilia
Cecilia Peng replied on 2013-10-07
kat
2013-09-13
Show Answer
How do I go from Suzhou to fengsheng
Dear Kat,

This is Christy from China Highlights Travel.

You can take bullet train from Suzhou to Shanghai. There are many trains available. Then take a taxi to Shanghai South Train Station. Only 2 trains per day from Shanghai to Jishou county, K533(11:30-next day09:26), K 1373(17:05- next day 16:23). It takes about 22-24 hours. Price for your reference is CNY300-600. Good luck.

Christy
Christy Luo replied on 2013-09-16
madi
2013-05-26
Show Answer
hi can you tell me where is the nearst sea to suzhou
Hi Madi, it is the East Sea.
Whitney Liao replied on 2013-05-28
karen kek
2013-05-02
Show Answer
How to get a driver to drive from Pudong to Suzhou? 8th May from Suzhou to Wujiang? 9th Suzhou to Abbott Facility? 10th Suzhou to Pudong?
Hi Karen, we can arrange a private car with English speaking tour guide for you. Do you need it?
Whitney Liao replied on 2013-05-05
RAMAR BALASUBRAMANI
2013-04-15
Show Answer
Hi,i am Ramar From Kuwait ,i have one official visit in Suzhou City Exact Address is Add No.999 Xiangjiang Road,Suzhou New District can you tell nearest Airport to this and some details about this city
Hi RAMAR, Shanghai Hongqiao Airport is the nearest airport to Suzhou. After you arrive, you can take bullet train to Suzhou. For an overview of Suzhou, please check here: http://www.chinahighlights.com/suzhou/
Whitney Liao replied on 2013-04-16