Suzhou Map
Our Suzhou maps include an area map of Suzhou and a Google Maps window with the city center pinned for you to conveniently scroll around and zoom in and out.
Other City Maps
View Suzhou details on Google map
1904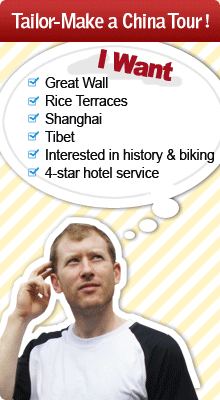 Planning a trip? Ask us here 800-2682918 (USA & CA)
86-773-2831999 (Int'l)
Q:
karen kek
Asked on 2013-05-02
Reply
How to get a driver to drive from Pudong to Suzhou? 8th May from Suzhou to Wujiang? 9th Suzhou to Abbott Facility? 10th Suzhou to Pudong?
Hi Karen, we can arrange a private car with English speaking tour guide for you. Do you need it?
Whitney Liao Replied on 2013-05-05
Q:
RAMAR BALASUBRAMANI
Asked on 2013-04-15
Reply
Hi,i am Ramar From Kuwait ,i have one official visit in Suzhou City Exact Address is Add No.999 Xiangjiang Road,Suzhou New District can you tell nearest Airport to this and some details about this city
Hi RAMAR, Shanghai Hongqiao Airport is the nearest airport to Suzhou. After you arrive, you can take bullet train to Suzhou. For an overview of Suzhou, please check here: http://www.chinahighlights.com/suzhou/
Whitney Liao Replied on 2013-04-16
Q:
girish ahuja
Asked on 2012-09-21
Reply
I am coming for first time to suzhou.Can i know are the Indians in this city
Hi Girish,
There will surely Indian travelers in this city as Suzhou is among the must see water twons in China.
There are many Indians in every city of China, mostly in cities like Shenzhen, Guangzhou, Shanghai.
Have a nice day.
Sammi Dai Replied on 2012-09-21
Q:
Stephanie Sherlock
Asked on 2012-09-08
Reply
Hi there, I would like to attend Mass tomorrow at a Catholic Church. Which is the nearest church to Xi''an Jiaontong-Liverpool university? Thank you most sincerely.
Hi Stephanie, here is one for you.
Daxinxiang Church 大新巷天主教堂
Add: No. 14, Daxing New Village, Daxing Road, Suzhou 苏州市大新巷大新新村14号
Whitney Liao Replied on 2012-09-09
Q:
joana
Asked on 2012-07-19
Reply
Hi,Is there any tourist information office here?Can I find in the city a map with english letters like the map nr 2? Can I find any postcards here because as for now I haven''t seen any?
Hi Joana,
Thank you for your inquiry. There are some tourist information offices in Suzhou. You may go to these places to ask for an English map.
Shiquan

Street: North Gate of The Garden of the Master of Nets(十全街:

网师园北门

),Tel:0521-65203131

Fenghuang

Street:

Dinghui

Temple Alley(凤凰街:

定慧寺巷口

),Tel:0521-65233131

Shantang

Street: East of

Shantang

Steet

(

山塘街:山塘街东

),Tel:0521-65333131

Dongbei

Steet

: opposite of

Suzhou

Museum(

东北街:苏州博物馆对面

) ,Tel:0521-67531318
As for the postcards, you could buy it at post office.
Since you are interested in Suzhou, you can click our Suzhou Tour for reference: http://www.chinahighlights.com/suzhou/tours.htm . We offer specialized tailor made tours. If you need, please feel free to contact me. Regards, Alice.
Alice Cai Replied on 2012-07-20