Eight Distinct Regional Cuisine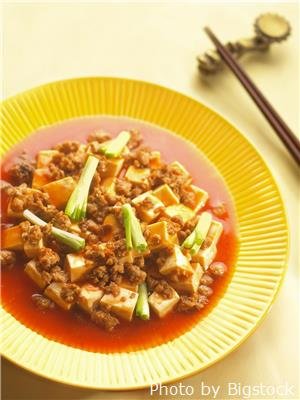 Sichuan Cuisine
In Chinese education most topics have a number associated with them and a list of proponent parts to learn. China's cuisines are no different and the number here is eight. The eight cuisines represent the characteristic food of eight of China's 22 provinces. The food of the other 14 provinces (not to mention autonomous regions and municipalities) was not deemed sufficiently distinguished or desirable to be included in the canonical list.
What follows is a summary of China's eight recognized culinary styles, including their shortened names (which correspond to the single character abbreviation for their provinces). The two styles most famous in the West, Cantonese and Sichuan, are at the top. Follow the links for more detailed descriptions and fully translated menus.
Related Pages

China Highlights
Questions and Answers About Eight Distinct Regional Cuisine
irene freeman
2010-12-05
Show Answer
can you send me some chinese recipes thanks irene
Hello Irene, you can see some recipe on this page (http://www.chinahighlights.com/travelguide/chinese-food/easy-recipe.htm). Also, for more introduction about Chinese food, please visit this page (http://www.chinahighlights.com/travelguide/chinese-food/) If you are interested in touring in China, check out our Chinese food tours at (http://www.chinahighlights.com/tour/chinese-food-tours/) If you have further inquiries or need tour services in China, feel free to send us an email to service@chinahighlights.com, our travel advisors will reply within 24 hours. Mia Yang replied on 2010-12-06
Check this out... All are authentic Homemade Chinese food. http://www.daytodayinchina.com/recipes guest replied on 2012-10-18
April Offer $25 Coupon
Send your inquiry before Apr. 30, 2014, and we will email you a $25 coupon.
The coupon is valid till Dec. 31, 2014, for paying tour packages worth $250 or up.
The coupon cannot be used for paying flight tickets, train tickets, hotel rooms and day trips.
Travel Advice or Question? Ask us here