Beijing Maps
Our Beijing maps cover the Beijing area, city attraction photos, the Beijing Subway, the city center, including attractions and transport, and plan views on the Temple of Heaven and the Forbidden City. See Great Wall Maps for maps showing the Great Wall north of Beijing.
Our maps are ordered from large to small scale. Click on the maps below for a single-page enlarged view and more information. There is a Google Maps window with the city center map-pinned for you to scroll around and zoom in at the bottom.
Map Of Beijing Area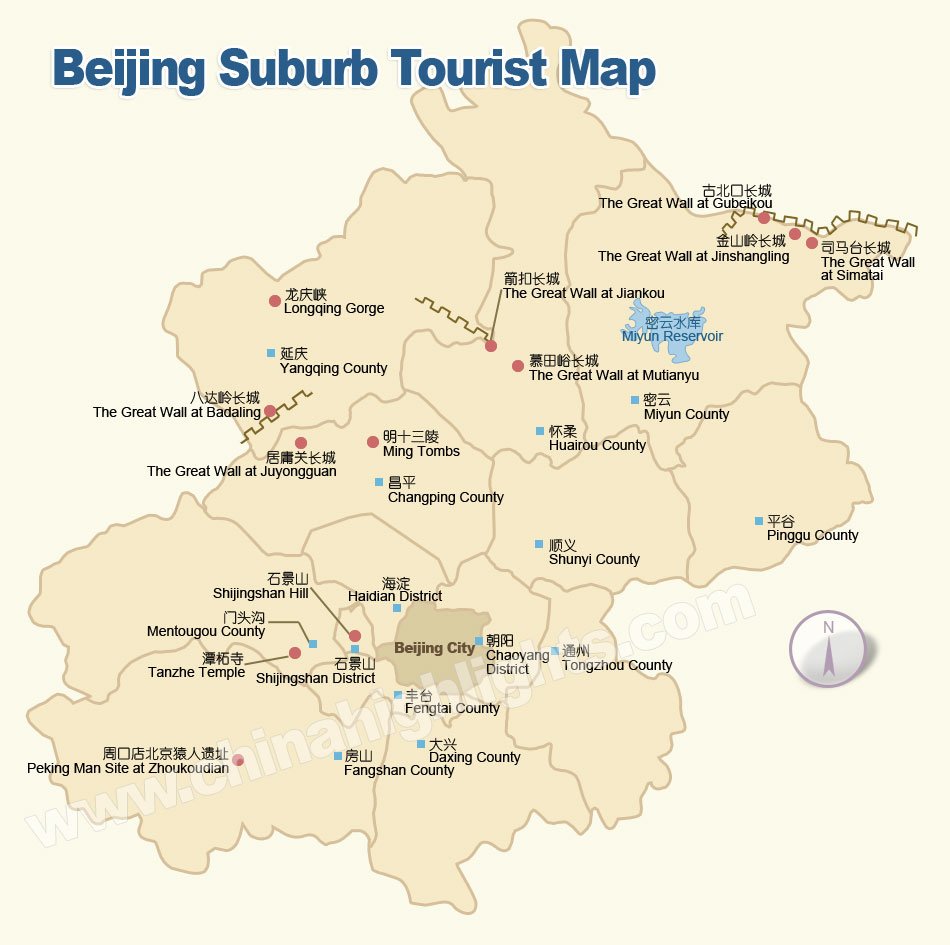 Beijing City Map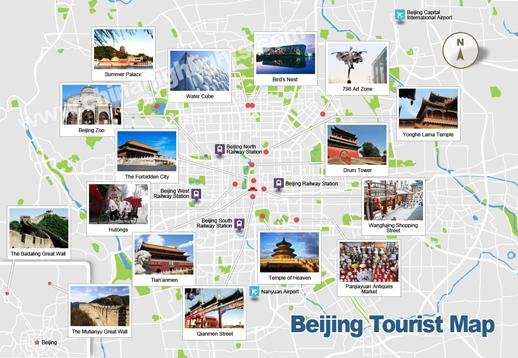 Beijing Temple of Heaven Park Map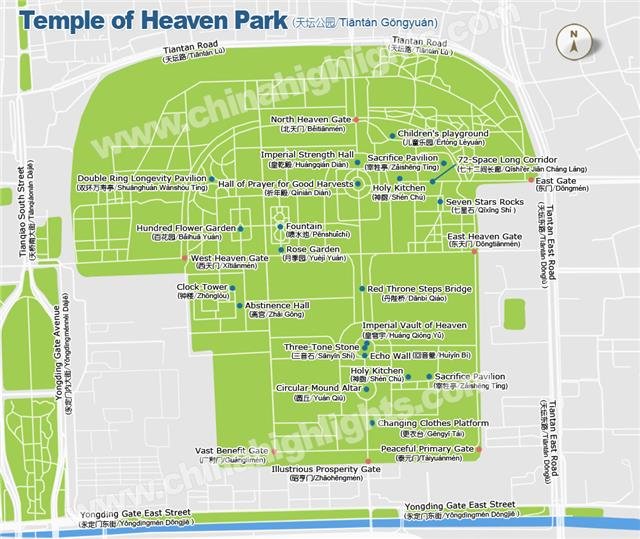 View Beijing details on Google map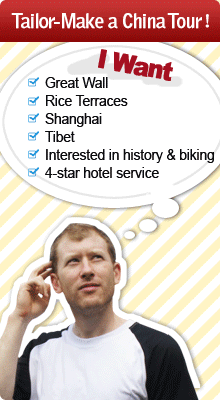 Questions and Answers About Beijing Maps
Helen
2013-07-23
Show Answer
Could you send me info and tour maps and road maps of bejing, shanghai, hangzou, send info to 137 lock st dunnvill ont. Canada N1A 2C8,
Dear Helen, We only have some electronic map on our website, you could check it on line. Please click: http://www.chinahighlights.com/map/ Lussie Lu replied on 2013-07-24
Adrian Harper
2013-06-22
Show Answer
Does anyone know where I can fnd a detailed map of Beijing''s subway system -- inlcuding the train from the PEK airport into town. Thanks
Hi Adrian, sorry, we don't have this map.
Whitney Liao replied on 2013-06-24
rene
2012-09-24
Show Answer
we r booked to visit Beijing Jan 8 to 11, pls advise me which reasonable hotel to stay close to the Landmarks ,shopping, food and nightlife. we would like to tour the Great wall & other landmarks in beijing, any suggestions for which tour company to book?
Hi, rene,
Thanks for your kind email.
Here is information for you:
http://www.chinahighlights.com/beijing/
we specialized in PRIVATE tour arrangements all over china. Please feel free to let me know how many people are there in the group. A typical tour in Beijing suggested for you:
http://www.chinahighlights.com/tour/beijingtour/bj-1/
Sammi
Sammi Dai replied on 2012-09-25
YY Pang
2012-09-18
Show Answer
HiI am going to visit Beijing end of Oct''2012 and wish to stay in classic si he yuan, which one would you recommend ?TQ
Hi YY Pang, Beijing Sihe Courtyard Hotel is suggested and it is quite near the Wangfujing shopping street. The price of this hotel is from $109 per standard room per night including breakfasts. http://www.chinahighlights.com/hotel/beijing-hotels/beijing-sihe-courtyard-hotel.htm If you need, I would like to arrange a Beijing with this hotel for you. Regards, Coco Coco Yang replied on 2012-09-19
Rohinichand
2012-09-12
Show Answer
Hi I am due to arrive in Beijing on 17/10/2012. I am staying at Mercure, No 1 Yinhe Street, Shijingshan Beijing 100043. I would like to visit the Great Wall of China, Beijing Zoo and Forbidden City and the shopping malls. Is it easy to get taxis from this hotel and how much would the taxis cost to each of the destinations.
Hi Rohini, your hotel is not in the city center. Taxi may not be always available at the hotel. Below is the transfer time and taxi cost for you information. Please note the taxi driver won't be able to speak English and they may not follow the regulation and charge more cost: To Forbidden City and shopping mall in city center: 40 to 50 minutes, CNY50-80. To Badaling Great Wall: 1.5-2 hours, CNY250-300 To Beijing Zoo: 40-50 minutes, CNY50-80. To save time and engergy, it's highly recommended you take our private Beijing tour: http://www.chinahighlights.com/tour/beijingtour/bj-1/ Please feel free to let me know if you would like to book the tour. Nora Ou replied on 2012-09-12
April Offer $25 Coupon
Send your inquiry before Apr. 30, 2014, and we will email you a $25 coupon.
The coupon is valid till Dec. 31, 2014, for paying tour packages worth $250 or up.
The coupon cannot be used for paying flight tickets, train tickets, hotel rooms and day trips.
Travel Advice or Question? Ask us here
Beijing Travel Guide
Beijing Facts
Chinese Name: 北京
Chinese Pinyin: Běi jīng
Location: North of China
Population: 17.55 million
Languages: Mandarin
Time Zone: (UTC+8)