Great Wall Maps
Great Wall maps include maps of locations of the major sections, and a road map from Beijing to the wall.
Interactive Beijing Great Wall Sections Map
Click on a section name on the sketch map below to view its information page.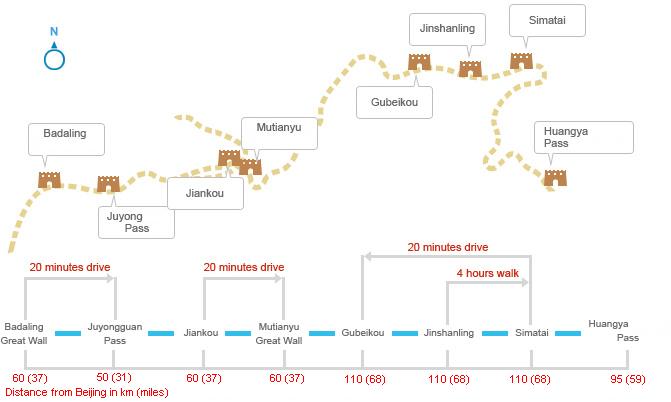 Great Wall Sections in China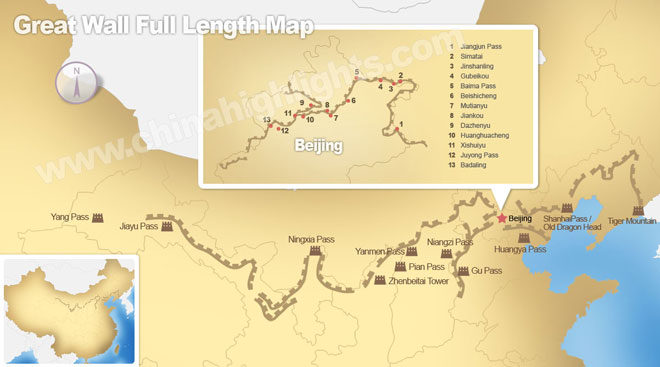 Click to enlarge (1202x669)
Beijing to the Great Wall Road Map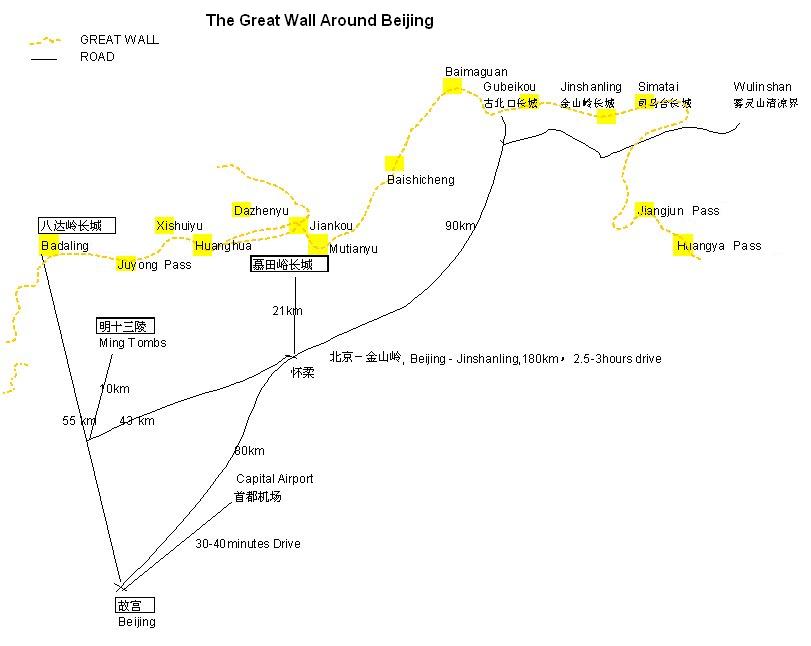 Routes to the Great Wall around Beijing Map. Click here to enlarge.
The Great Wall Around Beijing Map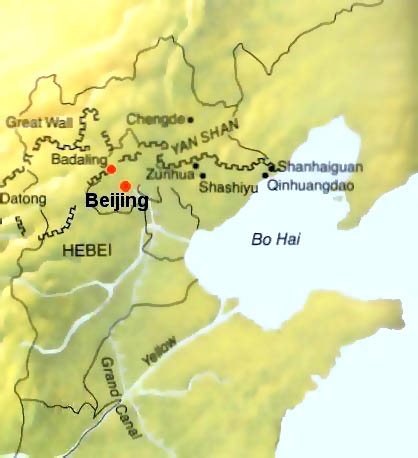 Great Wall in Beijing, Great Wall of China. Click here to enlarge
Badaling Great Wall Map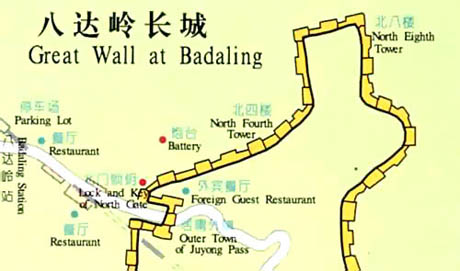 Click here to read about the Badaling Great Wall
Mutianyu Great Wall Map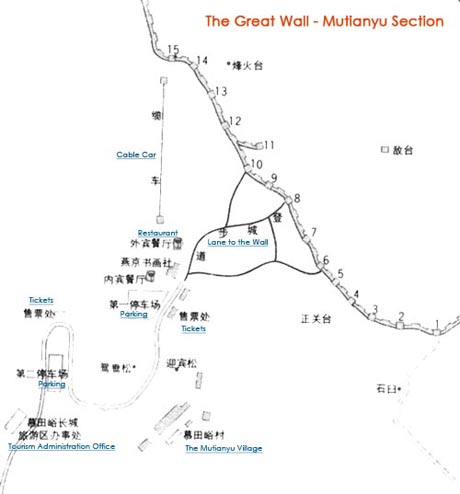 Click here to read about the Mutianyu Great Wall
Jiayuguan Great Wall Map