Great Wall Maps
Great Wall maps include maps of locations of the major sections, and a road map from Beijing to the wall.
Interactive Beijing Great Wall Sections Map
Click on a section name on the sketch map below to view its information page.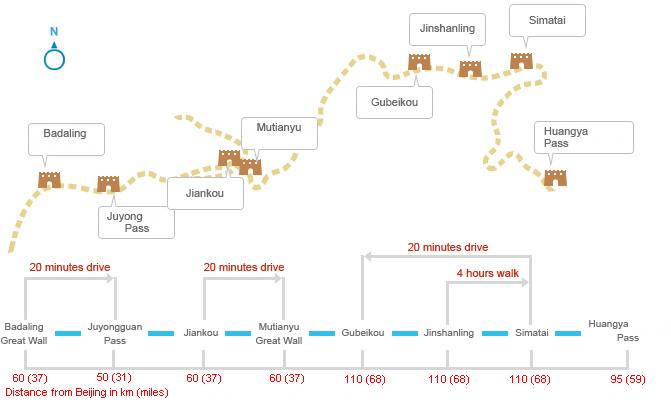 Great Wall Sections in China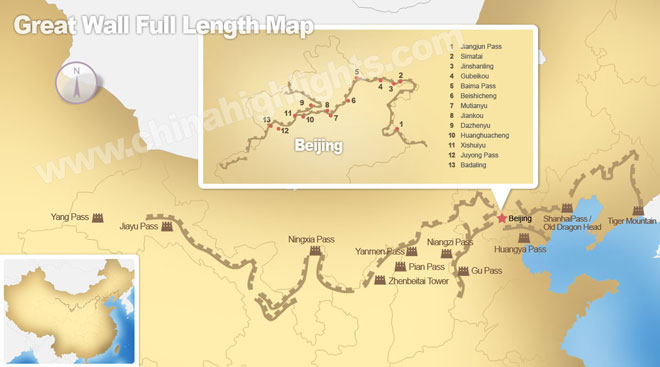 Click to enlarge (1202x669)
Beijing to the Great Wall Road Map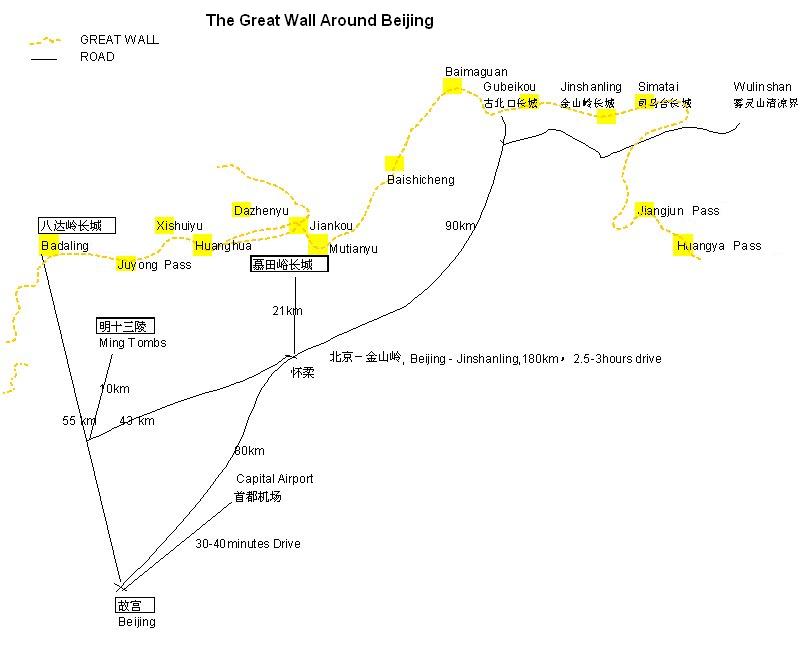 Routes to the Great Wall around Beijing Map. Click here to enlarge.
The Great Wall Around Beijing Map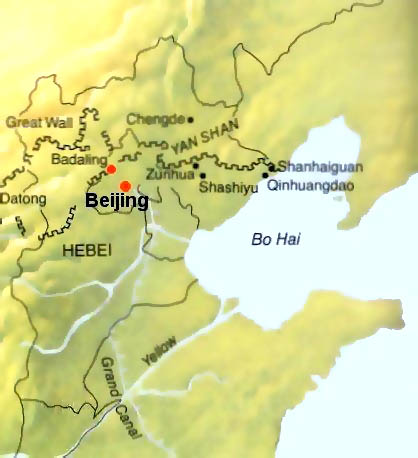 Great Wall in Beijing, Great Wall of China. Click here to enlarge
Badaling Great Wall Map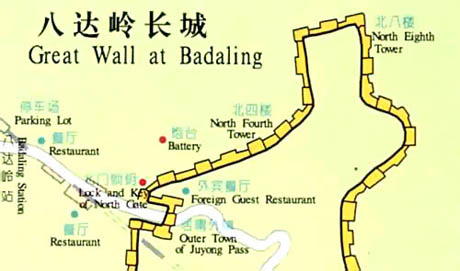 Click here to read about the Badaling Great Wall
Mutianyu Great Wall Map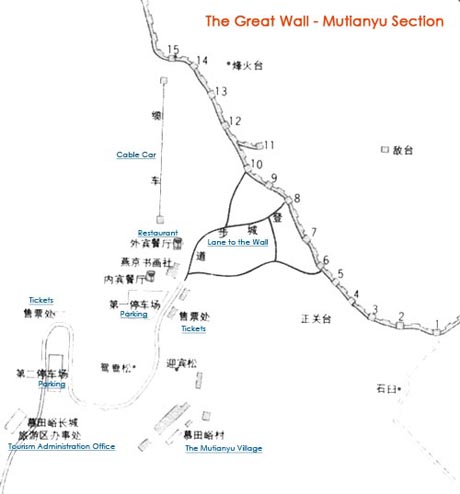 Click here to read about the Mutianyu Great Wall
Jiayuguan Great Wall Map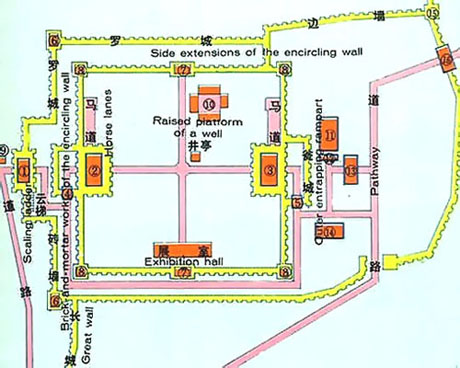 Click here to read about Jiayuguan Pass
Planning a trip? Ask us here

800-2682918 (USA & CA)

86-773-2831999

1800-764678 (AU)

0800-0327753 (UK)

800-8793-007 (China)
Q:
Mr. Zaw Khaing Oo
Asked on 07:08 AM Jul. 24 2014
Reply
From Chinese Academy of Agricultural Science (CAAS), 12Zhongguancun South Street, Haidian to great wall
Q:
darlene
Asked on 05:37 AM Jan. 26 2014
Reply
how far & transportation to the great wall from wujing? thanks.
Hi Darlene, where is Wujing, please? Is it in Shanghai? Whitney Liao Replied on 06:21 AM Jan. 27 2014
Q:
hamza
Asked on 07:50 AM Sep. 16 2013
Reply
how much does it cost please reply.
Hi hamza, can you explain your question in a more specific way? Do you want to know the cost for the tour of the entrance fee and for which section?
Simon Huang Replied on 9:28 PM Sep. 16 2013