Top Things to Do in Hangzhou
As one of the seven ancient capitals in China, Hangzhou is an important tourist city as well as a historical and culture city. As the saying goes, "Up above there is Paradise, down there are Suzhou and Hangzhou". Hangzhou is a beautiful city with numerous of "heavenly" attractions, the trip in Hangzhou will not be made in vain. See Hangzhou Tours to take in all the top sights and activities in Hangzhou.
1. Visit West Lake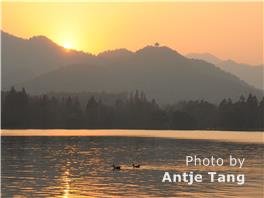 West Lake is the famous attraction in Hangzhou. No matter the weather is cloudy, rainy, snowy or sunny, no matter it is early in the morning or late in the night, the West Lake always can show a picture of beauty. Visitors can have a walk or take a bike tour around West Lake. The back of RMB 1 note is printed with the landscape of West Lake. See our bank notes tours to visite the scenery on the bank notes.
2. Visit Historic Sites
Hangzhou has a long history and profound culture resources. There are many historic sites showing the customs, the history, and the Buddhism culture.
3. Visit Water Towns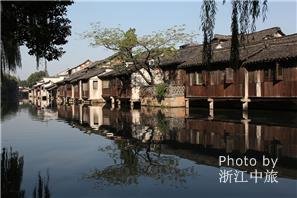 Water is the soul of Hangzhou, and there are many water towns in Hangzhou. Visiting these towns, visitors can appreciate the water towns' unique architectural styles, features, and structures. The water, the inimitable architectures and the bridges form numerous picturesque landscapes.
4. Visit Museums
In Hangzhou, there are three big museums which are showing the tea culture, the Chinese traditional medicine, and the Chinese silk. They are good places to have a glimpse on the epitome of Chinese traditions.
5. Experience the Leisure Life in Hangzhou
Qinghefang Old Street (清河坊) is a good place to experience the life of Old Hangzhou, because it is the epitome of historic Hangzhou. It is a place for shopping, eating and sightseeing.
6. Relish Local Cuisine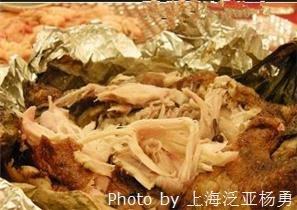 Chuan Cuisine is one of the most popular cuisines in all of China, and it is famous for its spicy-hot flavors, fragrant and various dishes. Dry-braising and dry-stewing are two special cooking methods particular in Chuan Cuisine. Visitors can relish local dishes and snacks at Qinghefang Old Street.
- Top - or Hangzhou Travel Guide
Questions and Answers About Top Things to Do in Hangzhou
Alvin
2014-04-08
Show Answer
I would like to take a trip to Daming Mountain from Hangzhou. What are my options of getting there?
Dear Sir or Madam, You could take a bus to Linanfrom Hangzhou west bus station(杭州汽车西站), located at No.357 Tianmushan Road(天目山路357号). It takes about half an hour. Then take another bus from Linan tourist center to Daming Mountain. It takes about one hour. There are many buses everyday. Lussie Lu replied on 2014-04-09
Nor
2014-03-03
Show Answer
I''ll be going to Hangzhou on 21 March with my family. Kindly list out muslim restaurant with local delicacies around it''s town.
Hi Nor, please check here for Muslim restaurants in Hangzhou: http://www.chinahighlights.com/hangzhou/restaurants/muslim-restaurants.htm Whitney Liao replied on 2014-03-05
If you need any tour service, please feel free to contact me. Whitney Liao replied on 2014-03-05
Hi Miss Liao, We are at Sheraton Hangzhou, Wetland Park. Is your service included transport? guest replied on 2014-03-22
Hi Nor, yes, our service includes transport if you need it. Please kinly let me know what we can do for you, we are happy to offer any assistance. Whitney Liao replied on 2014-03-23
Joan Burgess-Swant
2013-04-08
Show Answer
We are coming into Hangzhou from Nanchang on Sat. a.m. WE arrive at 7:00 a.m. We will get to our hotel and would like to then see Hangzhou for the day. What do you recommend? Joan
Hi Joan, the West Lake, Lingyin Temple, Six Harmonies Pagoda, Meijiawu Tea Plantation, Ancient Watertown Wuzhen are all popular in Hangzhou. For a one day tour, choose the first 4 or the last one are both okay.
Whitney Liao replied on 2013-04-12
April Offer $25 Coupon
Send your inquiry before Apr. 30, 2014, and we will email you a $25 coupon.
The coupon is valid till Dec. 31, 2014, for paying tour packages worth $250 or up.
The coupon cannot be used for paying flight tickets, train tickets, hotel rooms and day trips.
Travel Advice or Question? Ask us here
You might like

Free Things to Do in and around Hangzhou

China Highlights
Hangzhou Travel Guide