Century Sun Cruise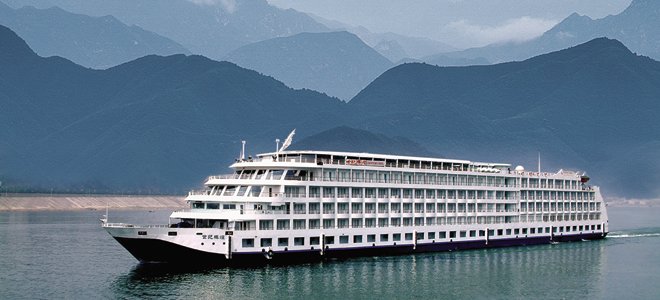 Select your cruise dates
2

Book

3

Expert reply

4

Your cruise is ready!
Select your cruise dates
(price per person, twin sharing basis)
Cruise
Map & Itinerary

Cruise
Introduction

First Navigation
Latest Renew
Length
2006
-

126.8

m
Width
Passengers


18m
305
The repair style, devices and services of the Century Sun Cruise are very similar to the other cruises mentioned above. On the cruise, professional hotel management staff from Europe offer a personalized and flexible service, which provides you with customization services. In order to realize the harmony and unity of nature and humans, a private viewing balcony is in every single room with floor-to-ceiling windows; this is called a "water-friendly" design. The whole cruise is named "The Luxury Moving Home" on the Yangtze River.
Cabins
Info
Deluxe Cabin

Number of cabin: 143
Area: 25.9㎡
Bed size: 2.0m*0.9m
Balcony: 2.8㎡
Junior Suite

Number of cabin: 4
Area: 30㎡
Bed size: 2.0m*1.8m
Balcony: 4.8㎡
Deluxe Suite

Number of cabin: 6
Area: 35.6㎡
Bed size: 2.0m*1.8m
Balcony: 4.8㎡
Deckplans
Info
Sun Deck

Observation Deck

Promenade Deck

Bridge Deck

Upper Deck
Lobby

Restaurant

Multifunctional Bar