Yangtze 2 Cruise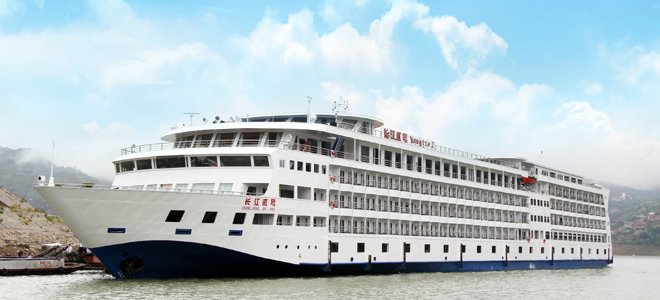 Select your cruise dates
2

Book

3

Expert reply

4

Your cruise is ready!
Select your cruise dates
(price per person, twin sharing basis)
Cruise
Map & Itinerary

Cruise
Introduction

| First Navigation | Latest Renew | Length |
| --- | --- | --- |
| 2011 | - | 140m |
| Width | Passengers | |
| 20m | 432 | |
M.S. Yangtze 2 is a newest luxurious cruiser among all inland river cruise lines in the world. It has a tonnage of 13,000 tons, 140m in length, 20m in width, and a 2.7m draft and has 198 cabins in total with a capacity up to 432 passengers.
The ship has a presidential suite, administrative cabins, family cabins and standard cabins. All the cabins on board are equipped with separate sight-seeing balcony. There is a Chinese dinning hall can capable of holding 400 diners and also A La Carte dinner hall on the ship. M.S. Yangtze 2 is the first and the only ship equipped with an indoor thermostatic and constant-humidity swimming pool covering an area of 110㎡.
International channels such as CNN and HBO, as well as CCTV, local TV and Phoenix TV, are available, with high-speed Internet access also on board.
The outdoor deck on the top floor of the cruise covers 1350m2. It is divided into sunbathing area, outdoor barbecue area, outdoor performance area and jogging trail.
Lobby

Restaurant

Multifunctional Hall

Cinema


Fengdu Ghost City and White Emperor City are optional shore excursions.