Suzhou Facts
Name: Suzhou (苏州; Sūzhōu (/sue-zhou/)
Meaning: "revived prefecture"
Previous names: Great City of Helu
Features
Suzhou has long been one of China's richest cities.
The classical landscaped gardens were listed as UNESCO World Heritage
It is now an electronics industry center.
Main Attractions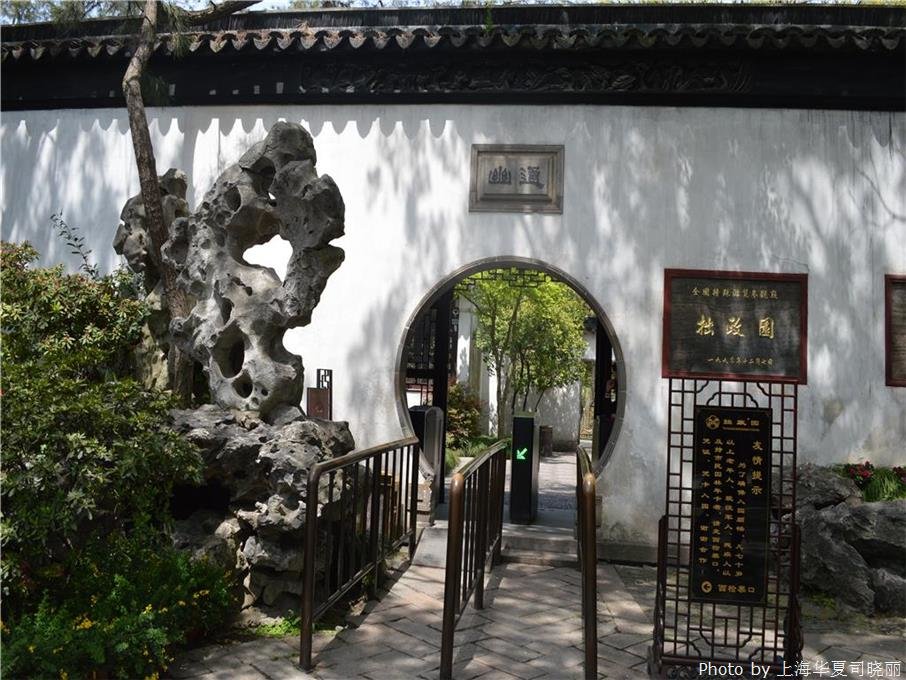 Scenery of Classical Gardens of Suzhou
Grand Canal: an ancient very large waterworks project that transformed East Asia.
Classical Gardens of Suzhou (UNESCO World Heritage)
Humble Administrators Garden, Panmen Gate, The Garden of the Master of Nets, Lingering Garden, Lion Grove, Tiger Hill, Zhouzhuang Water Town, Hanshan Temple, Tongli, Silk Museum
Most popular souvenirs and local products: Su embroidery, silk cloth and clothing, jade sculpture and jewelry, tapestries, Biluochun Tea (expensive local green tea), electronics goods, clothing, shoes, cultured freshwater pearls
Most popular food: Song Shu Gui Yu
History
After the construction of the Grand Canal, the city became a city of wealthy merchants. During the early Qing era, some thought it was the most prosperous city.
514 BC King Helu established the Great City of Helu as his capital city.
209 BC Xiang Yu began an uprising that ended the Qin Empire.
1130 The Jin Empire conquered the city.
1367 Zhu who became the first emperor of the Ming Empire conquered Suzhou.
1860 Taiping soldiers captured Suzhou.
1937 The Japanese army captured the city.
1997 and 2000 Several of Suzhou's cultured gardens were listed in the UNESCO World Heritage List.
Geography
Significance of city: it has long been one of the wealthiest merchant cities. Now it is an electronics manufacturing center and is a tourist highlight for its gardens.
Nearby cities: Shanghai (66 km/41 mi), Nanjing (192 km/119 mi), Wuxi (21 km/33 mi), Hangzhou (108 km/67 mi), Ningbo (183 km/114 mi)
Municipality terrain: plain of Taihu Lake
Average altitude: 4 meters (13 feet)
Main rivers: Grand Canal, Wusongjiang River
Location Information
City location: 31.33N, 120.62E, in eastern China
Municipality Population: 10,500,000
Municipality Area: 8,488 sq km (3,277 sq mi)
Urban population: 4,074,000
Urban population density: 2,469/sq km (6,396/sq mi)
Climate
Average highest temperature in July: 31.8 °C (88.3 °F)
Average lowest temperature in January: 1.1 °C (34 °F)
Humid subtropical climate with four seasons and influenced by the monsoon; annual precipitation: 1,164 mm (45.8 in).
Economy
Average annual income: 117,200 RMB (17,169 USD)
Development: developed; the per capita income is among the highest of China's cities. It is an electronics and clothing manufacture center. It is also a rich agricultural area, and fossil fuels are produced there.
Industry: 34.2% tertiary industry (finance, trade, services), 37.9% secondary (industry), 27.9% primary (agriculture, pearls, mining, oil)
CBD: Central Park (31.31N, 120.66E) in the Suzhou CBD
Shopping streets: Shi Quan Street
Transportation
There is no airport, so people travel via the Shanghai, Wuxi and Nanjing airports.
2 line metro system
1 major train station that is among the country's busiest.
1 outer ring road
Ocean, Yangtze River and Grand Canal cruises are for sightseeing.
Questions and Answers About Suzhou Facts
April Offer $25 Coupon
Send your inquiry before Apr. 30, 2014, and we will email you a $25 coupon.
The coupon is valid till Dec. 31, 2014, for paying tour packages worth $250 or up.
The coupon cannot be used for paying flight tickets, train tickets, hotel rooms and day trips.
Travel Advice or Question? Ask us here
You might like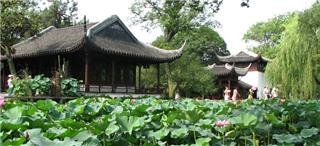 Free Things to Do in Suzhou

China Highlights
Suzhou Travel Guide